UP Diliman (UPD) faculty continue to make their mark on their respective fields as two professors were cited by the Italian embassy for their work in interior design and architecture.
Raquel B. Florendo, PhD, a professor of interior design at the UPD College of Home Economics, and Gerard Rey A. Lico, PhD, a professor of architecture at the UPD College of Architecture were the 2023 Italian Design Day awardees during the first Italian Design Day in the Philippines.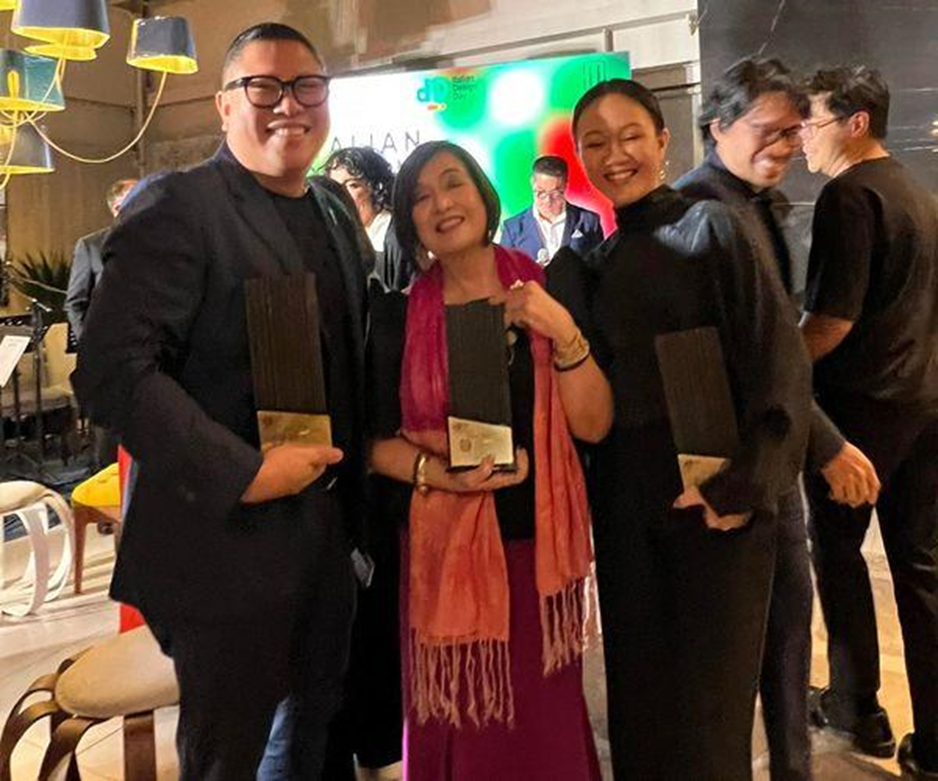 Given by the Embassy of Italy, the awarding ceremony was held on March 9 at the San Juan showroom of the Italian furniture design company, Home Studio.
Florendo and Lico were among the 23 Filipino design professionals honored in the award's eight categories: education; Filipino architecture; urban landscape planning; industrial and product design; heritage; fashion; industry associations; and masters.
Florendo, president of the Council of Interior Design Educators, was awarded under the education category for her "dedication to nurturing, facilitating growth and development for students in preparation for their future in the design world."
A registered professional interior designer since 1994, Florendo is currently a member of the Commission on Higher Education-National Capital Region's quality assessment team in the area of architecture, fine arts, and interior design; the Professional Regulation Commission Board of Interior Design for Continuing Professional Education/Development; and the Philippine Institute of Interior Designers.
She is one of the prime movers of CHE's ID 179 special projects class, wherein the class seeks to serve financially challenged institutions whose spaces are in dire need of rehabilitation. The latest iteration of this initiative is Project Akbay, in which the class renovated a center serving street children.
Meanwhile, Lico was awarded under the heritage category. He was among those behind the restoration of the Manila Metropolitan Theatre in 2018.
Lico is an architect, architectural critic, and art historian. He is a multi-awarded author of publications on Philippine architecture and cultural studies; designer and curator of architectural exhibitions; and producer and director of a series of documentaries on Philippine-built environments such as Lunan, Masterbuilders, and Deco Decoded. According to a post on the Embassy of Italy in the Philippines Facebook page, Italian Design Day is an annual worldwide theme-based event launched in 2017 by the Italian Ministry for Foreign Affairs and International Cooperation. It is dedicated to Italian design and the promotion of its talents; and to outstanding creativity around the world.