For the seventh time, a group of senior interior design (ID) students from the UP Diliman (UPD) College of Home Economics (CHE) Department of Clothing, Textiles, and Interior Design (DCTID) helped renovate and revitalize the interiors of a center for street children in Quezon City as part of a special projects class.
The BS (interior design / BSID) Class of 2023 are 29 student-designers composed of Johncis Quiambao, Daphne Quelapio, Ally Antonio, Mabea Malana, Glenn Cultura, Frances Dandan, Crystal Babst, Lee Villarama, Rain Alqaseer-Del Rosario, Yuki Añonuevo, Joh Carreon, Ja-ne Calinawan, Nikkei Castillo, Nikki Bedia, Ysai Castro, Law Competente, Annie Dela Cruz, Ria Escultura, Erika Feliciano, Kirsten Joloyohoy, Vea Magpantay, Paskee Manumbas, Annika Miguel, Joyce Orda, Ian Patarata, Kaye Picazo, Christine Roa, Loren Santos, and Rowell Villafuerte.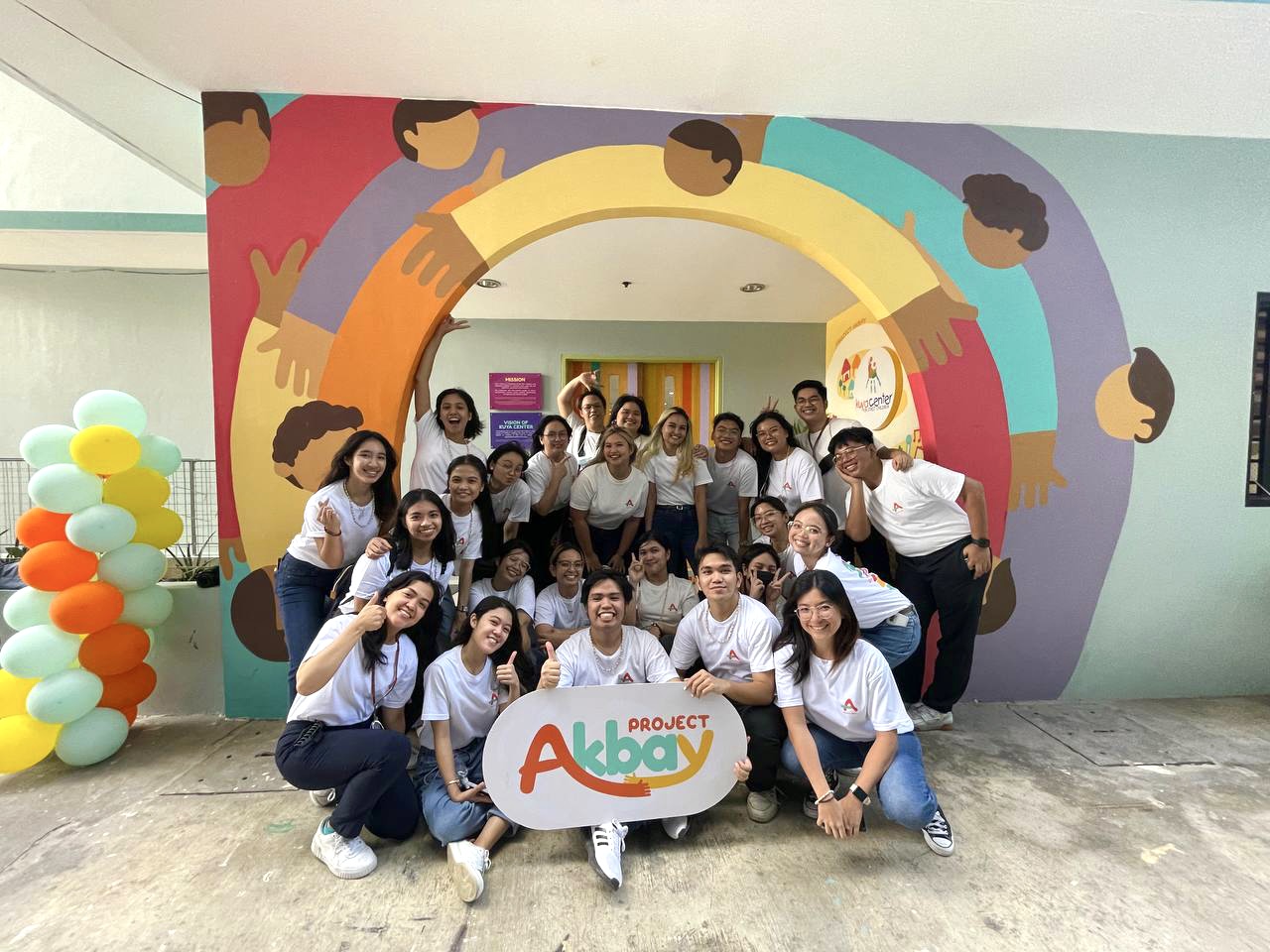 As the capstone coursework of their ID179 subject (Special Project in ID) under Joseph Taluban, an assistant professor at the CTID, the students created Project Akbay: Disenyong Gabay Tungo sa Pangarap at Pag-asa (Project Akbay).
Project Akbay is an initiative to renovate Kuya Center for Street Children (KCSC), a Cubao-based temporary shelter providing food, shelter, and education for runaways, orphans, and children from low-income families aged 8 to15 years old who are unable to afford public schooling.
According to the project's online primer, the center "hopes to re-establish their self-esteem and help them adjust their lives, so that they may successfully undertake rehabilitation, reconciliation, and redirection to becoming responsible family members in society once again."
Starting October 2022, the class conducted fundraising projects to raise the P2.1 million needed to design, renovate, and revitalize KCSC's interior spaces.
The students conducted art and digital modeling workshops; a two-day benefit concert and drag show; a raffle; staycation packages; as well as partnerships with various small businesses and a badminton center as fundraising activities.
In addition, there were the various sponsors that aided the group: Arksmith Furniture Design & Manufacturing, Boysen Paints Philippines, Felport International Marketing, AllHome, Focus Global Inc., Landlite Lighting Solutions, SOGO Home & Office Center, Pots for Plants, Carlo Guison, the Antonio Family, V&C Masterbuilders Corporation, and Mrs. Honey Castro.
After months of work and effort, the group held a turnover ceremony on Feb. 27 at the center, attended by stakeholders.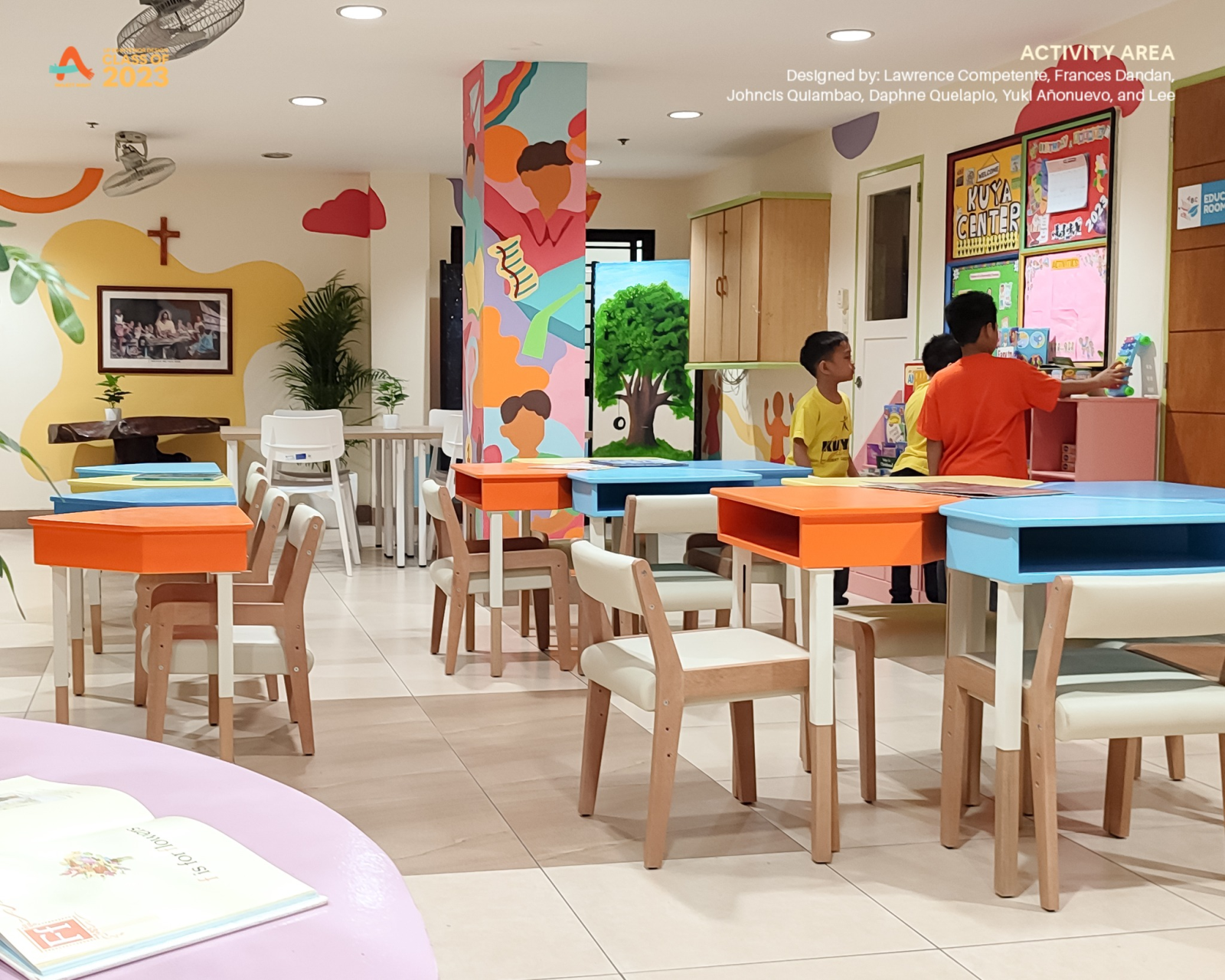 The areas that the group designed are the exteriors (Cultura), the activity area (Competente, Dandan, Quiambao, Quelapio, Añonuevo, and Lee), the educational room (Castro, Dela Cruz, Antonio, Bedia), administration office and filing room (Miguel, Babst, Castillo, Malana, Joloyhoy, Carreon, and Santos), kitchen (Magpantay, Picazo, Escultura, Villafuerte, Feliciano, and Roa), and laundry area (Manumbas, Patarata, Calinawan, and Orda).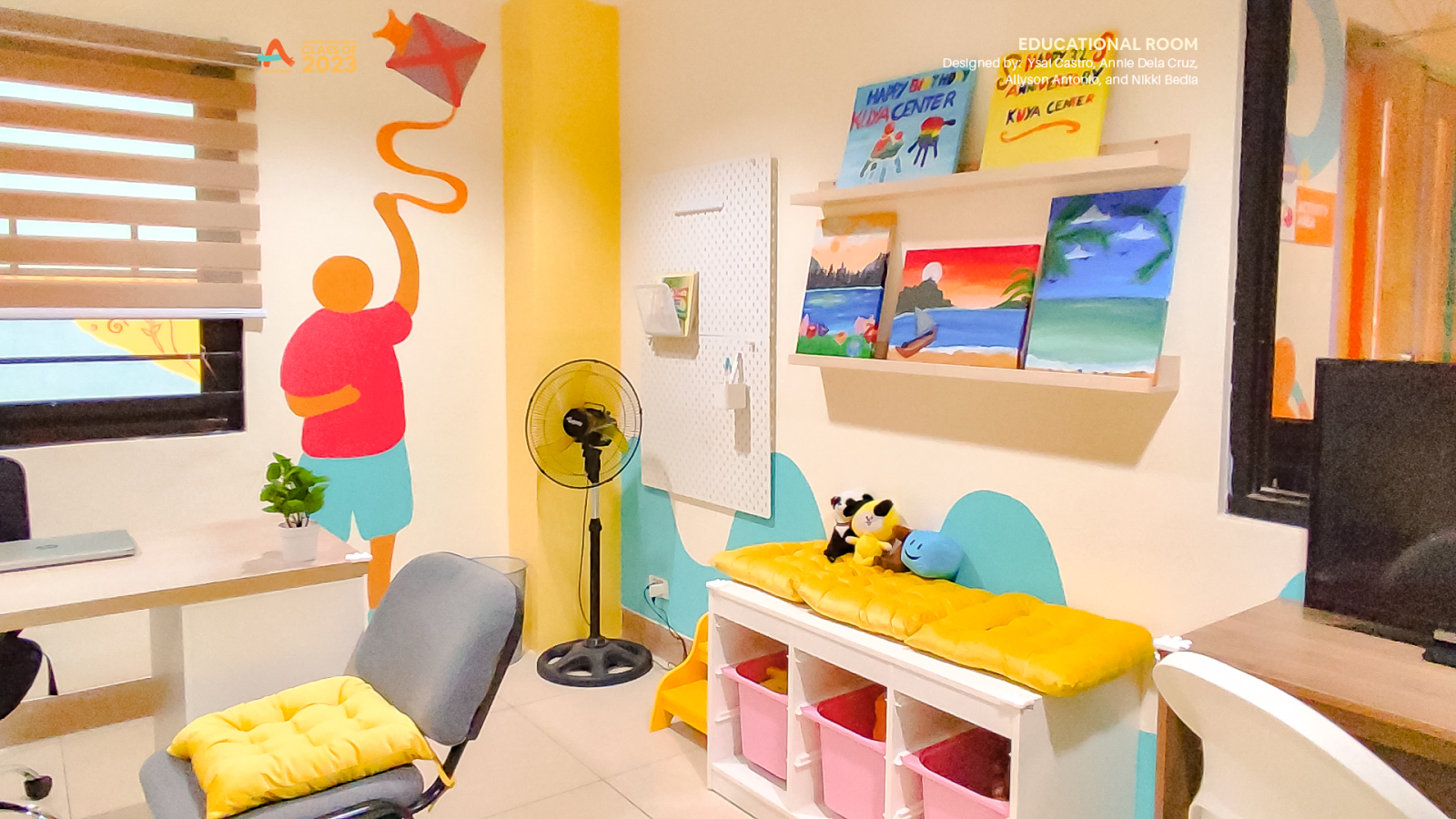 In a video interview with GMA News and Public Affairs Digital, KCSC Executive Director Fatima Elahe said the improved environment had a positive effect on the children living at the center.
"Alam mong paggising noong mga bata maaliwalas mong titingnan iyong mga mukha nila, kasing aliwalas kung ano ang nangyari sa kanilang bahay. Sobrang natutuwa kami," she said.
Since 2012, BSID graduating batches have consistently chosen a social advocacy project that involved the rehabilitation of interior spaces of their selected government or non-government institution.
The last BSID project was called Banyuhay and rejuvenated the Maternal and Child Health Wing of the Our Lady of Peace Hospital in Pasig City.