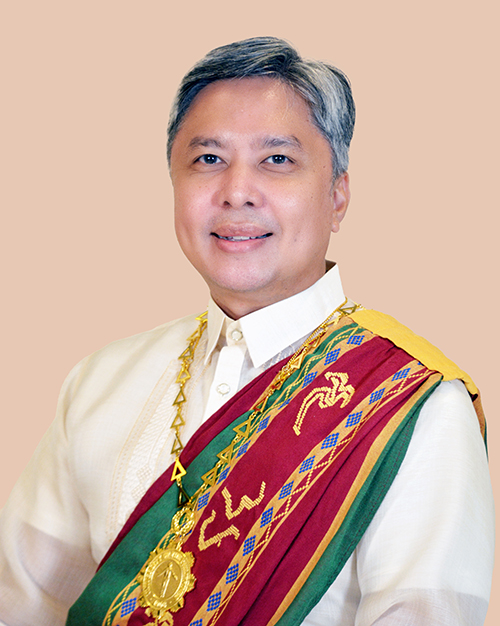 Edgardo Carlo L. Vistan II
Chancellor

Executive Offices
Office of the Chancellor: The Office of the Chancellor is the executive office of UP Diliman. It supervises campus operations through the related offices of the Vice Chancellors.
Office of the Vice Chancellor for Academic Affairs: The OVCAA is in charge of development and implementation of quality and responsive programs, systems and mechanisms in curricular, instructional, research and extension work that ensure the attainment of the University of the Philippines Diliman's goals and objectives.
Office of the Vice Chancellor for Administration: The OVCA administers the university's physical, financial and human resources. Under it are the Human Resource Development Office (HRDO), Accounting Office, Budget Office, Cash Office, Supply and Property Management Office, and the PABX and Utilities Monitoring Team.
Office of the Vice Chancellor for Student Affairs: The OVCSA attends to several non-academic needs of students such as counseling, discipline, scholarships, food service, housing, tutorials/learning centers, student/graduate assistantships, loans, organizations and visa requirements for international students.
Office of the Vice Chancellor for Community Affairs: The OVCCA attends to UP Diliman's community concerns, including management of employee and faculty housing, coordinating business concessions on campus, supervising security and safety, and maintaining campus facilities.
Office of the Vice Chancellor for Research and Development: The OVCRD formulates policies and guidelines on research and development; provides assistance in the generation of resources needed to support R&D thrusts; coordinates with offices, agencies and institutions in the regular dissemination of information to the UP Diliman research community; and assists UP Diliman personnel in the protection, licensing, patenting and/or copyrighting of their work, as well as the marketing of their publications. The OVCRD also has a reward and incentive system for publication, including commercial applications arising from R&D activities.
Office of the Vice Chancellor for Planning and Development: The OVCPD supervises programs and projects related to land-use plan, infrastructure development, resource generation and other development programs for UPD's physical resources. It implements existing policies and guidelines for fund generations, public-private partnerships, construction projects and other similar programs.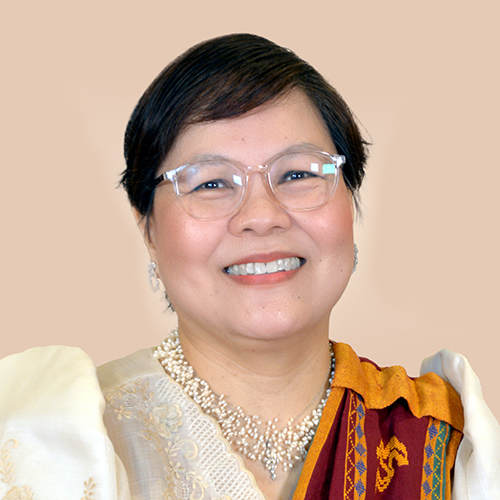 Maria Vanessa Lusung-Oyzon
Vice Chancellor for Academic Affairs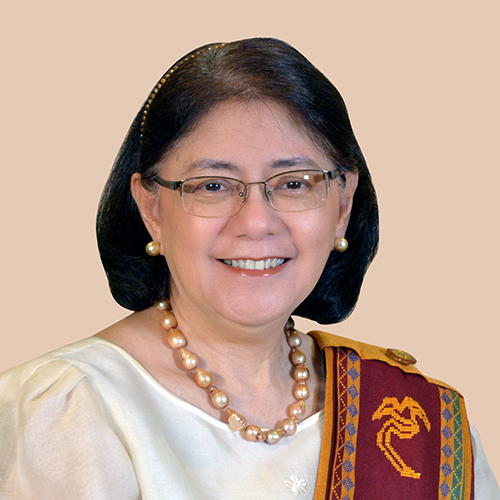 Adeline A. Pacia
Vice Chancellor for Administration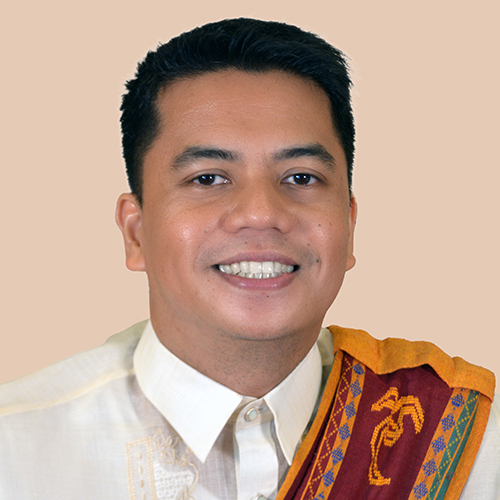 Jerwin F. Agpaoa
Vice Chancellor for Student Affairs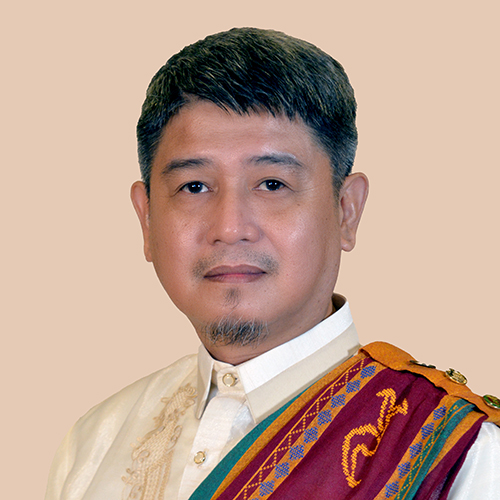 Roehl L. Jamon
Vice Chancellor for Community Affairs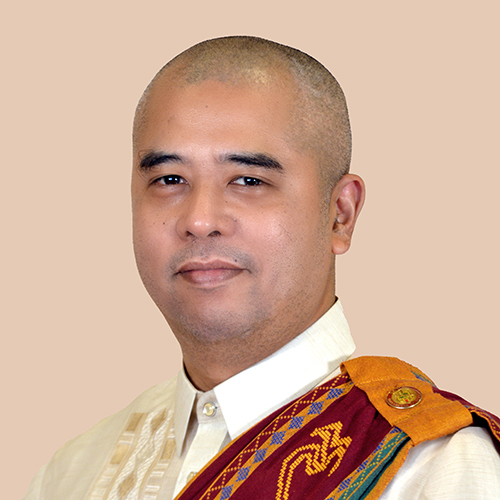 Carl Michael F. Odulio
Vice Chancellor for Research and Development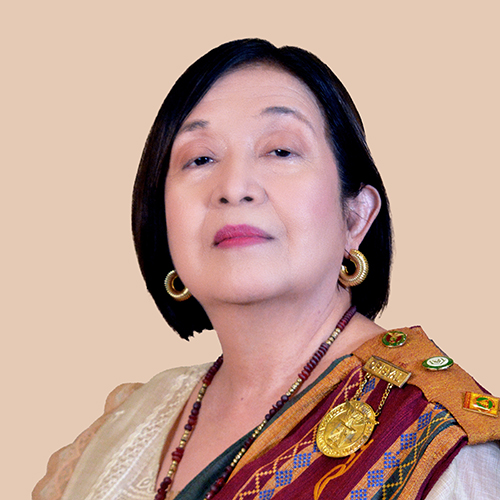 Raquel B. Florendo
Vice Chancellor for Planning and Development
Offices and Officials Under the Office of the Chancellor
UP Diliman Information Office
Jose Carlo G. de Pano, Director
University Computer Center
Manuel C. Ramos Jr., Director
Diliman Legal Office
Maria Melina B. Saldajeno, Chief Legal Officer
Quality Assurance Office
Aura C. Matias, Director
Data Protection Office
Regine Cecilia P. Estillore, Data Protection Officer
Sentro ng Wikang Filipino
Jayson D. Petras, Director
Office for Initiatives in Culture and the Arts
Monica Fides Amada W. Santos, Director
UP Theater Complex
Josefina F. Estrella, Director
Bulwagan ng Dangal
Mark Louie L. Lugue, Officer-in-Charge Curator
Diliman Gender Office
Anna Myrishia Villanueva, Coordinator
Office of Anti-Sexual Harassment
Teresa Paula S. De Luna, Coordinator
Center for International Studies
Ramon G. Guillermo, Director
Technology Management Center
Edison D. Cruz, Director
Department of Military Science and Tactics
Randy O. Remonte, Commandant and Department Head
UPD Ugnayan ng Pahinungod / Oblation Corps
Jowima Ang-Reyes, Director
Confucius Institute
Lourdes T. Nepomuceno, Philippine Director, UPD
UP Office for Athletics and Sports Development
Dolreich "Bo" Perasol, Director
Offices and Officials Under the Office of the Vice Chancellor for Academic Affairs
Office for the Advancement of Teaching
Ivy D. Suan, Director
General Education Center
Anna Marie S. Sarmiento, Director
National Service Training Program
Dennis F. Quilala, Director
Office of Field Activities
Arlyn P. Macapinlac, Director
Office of the University Registrar
Rowena Quinto-Bailon, University Registrar
University Library
Elvira B. Lapuz, University Librarian
Interactive Learning Center Diliman
Miguel Francisco M. Remolona, Director
Office of International Linkages Diliman
Carlene Perpetua Pilar-Arceo, Director
Offices and Officials Under the Office of the Vice Chancellor for Administration
Accounting Office
Cecilia J. Morales, Director
Diliman Budget Office
Antonio M. Becoñado Jr., Director
Cash Office
Arlene A. Romero, Director
Human Resource Development Office
Arthur A. Gonzales III, Director
Supply and Property Management Office
Rachel A. Locsin, Director
PABX-UMT Group
Alden Jose U. Aynera, Unit Head
Offices and Officials Under the Office of the Vice Chancellor for Student Affairs
Diliman Learning Resource Center
Marie Grace A. Gomez, Director
Office of Counseling and Guidance
Jaclyn Marie L. Cauyan, Director
Office of Student Housing
Marielle H. Zosa, Director
University Food Service
April J. Perez, Officer-in-Charge
Office of Student Ethics
Rosalio A. Aragon Jr., Chair
Office of Scholarships and Grants
Teresita Villamor Barrameda, Officer-in-Charge
Office of Student Projects and Activities
Jay-Ar M. Igno, Coordinator
Offices and Officials Under the Office of the Vice Chancellor for Community Affairs
Campus Maintenance Office
Oliver Penuliar, Officer-in-Charge
UP Health Service
Myrissa Melinda Lacuna-Alip, Director
Housing Office
Randy J. Lesaca, Program Development Associate
Office of Community Relations
James Christopher P. Buño, Officer-in-Charge
Diliman Environmental Management Office
James Christopher P. Buño, Director
Public Safety and Security Office
Kit D. Buenaventura, Program Development Associate
Transportation Management Office
Aileen U. Mappala, Director
Offices and Officials Under the Office of the Vice Chancellor for Research and Development
Research Management Office
Hiyas A. Junio, Director
Research Dissemination Office
Jhud Mikhail O. Aberilla, Director
Office of Extension Coordination
Eden May B. Dela Peña, Director
UP Center for Ethnomusicology
LaVerne C. de la Peña, Director
Institute for Small-Scale Industries
Melanie M. Moraga-Leaño, Director
UP Diliman Technology Transfer and Business Development Office
Magdaleno R. Vasquez Jr., Director
Office and Official Under the Office of the Vice Chancellor for Planning and Development
Office of the Campus Architect
Ringer Manalang, Director
Colleges/Schools and Deans
School of Archaeology
Mary Grace Lualhati D. Barretto-Tesoro
College of Architecture
Luis Maria T. Bo-ot
College of Arts and Letters
Jimmuel C. Naval
Asian Center
Henelito A. Sevilla Jr.
Asian Institute of Tourism
Giovanni Francis A. Legaspi
Cesar E.A. Virata School of Business
Maria Regina Lucia M. Lizares
School of Economics
Ma. Joy V. Abrenica
College of Education
Jerome T. Buenviaje
College of Engineering
Maria Antonia N. Tanchuling
College of Fine Arts
Marc J. San Valentin
College of Home Economics
Shirley V. Guevarra
College of Human Kinetics
Francis Carlos B. Diaz
Institute of Islamic Studies
Julkipli M. Wadi
School of Labor and Industrial Relations
Melisa R. Serrano
College of Law
Darlene Marie B. Berberabe
School of Library and Information Studies
Rhea Rowena U. Apolinario
College of Mass Communication
Fernando dlC. Paragas
College of Music
LaVerne C. de la Peña
National College of Public Administration and Governance
Kristoffer B. Berse
College of Science
Giovanni A. Tapang
College of Social Sciences and Philosophy
Ruth R. Lusterio-Rico
College of Social Work and Community Development
Lenore Polotan-Dela Cruz
School of Statistics
Joseph Ryan G. Lansangan
School of Urban and Regional Planning
Dina C. Magnaye
UP Diliman Extension Programs in Pampanga and Olongapo
Purisima P. Panlilio, Director