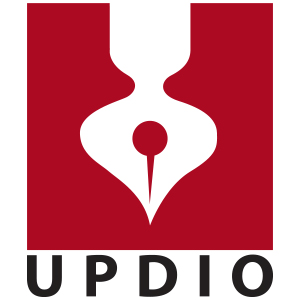 The University of the Philippines Diliman Information Office (UPDIO) was created on Dec. 16, 1994 through Executive Order No. 94-11 by former UP President Emil Q. Javier. It is one of the offices under the Office of the Chancellor and headed by a director.
The UPDIO serves as the University's public information arm. It provides accurate, comprehensive, and timely information about UPD's plans, programs, and activities.
It is composed of four sections: administration, publication, media and public relations, and multimedia.
The UPDIO produces and disseminates announcements, bulletins, news, and feature articles for the UPDate Online and the UPDate Diliman and Ugnayan Diliman magazines. It also produces and disseminates publications and other materials for institutional events and projects.
Among the services that the UPDIO provides are campus tours and text message broadcasting (upon the approval of the director). The office also maintains the official UPD website (https://upd.edu.ph/) and social media accounts: Facebook page (https://www.facebook.com/OfficialUPDiliman), Twitter (https://twitter.com/Official_UPD), Instagram (https://www.instagram.com/officialupdiliman/), and YouTube channel (https://bit.ly/UPDYouTube).
The UPDIO is located at the 2nd floor of Villamor Hall (University Theater), Osmeña Avenue, UP Diliman, Quezon City.
---
Get in touch with us.
Phone: (+632) 8981 8500 Local 3985
Email: updio@up.edu.ph
---