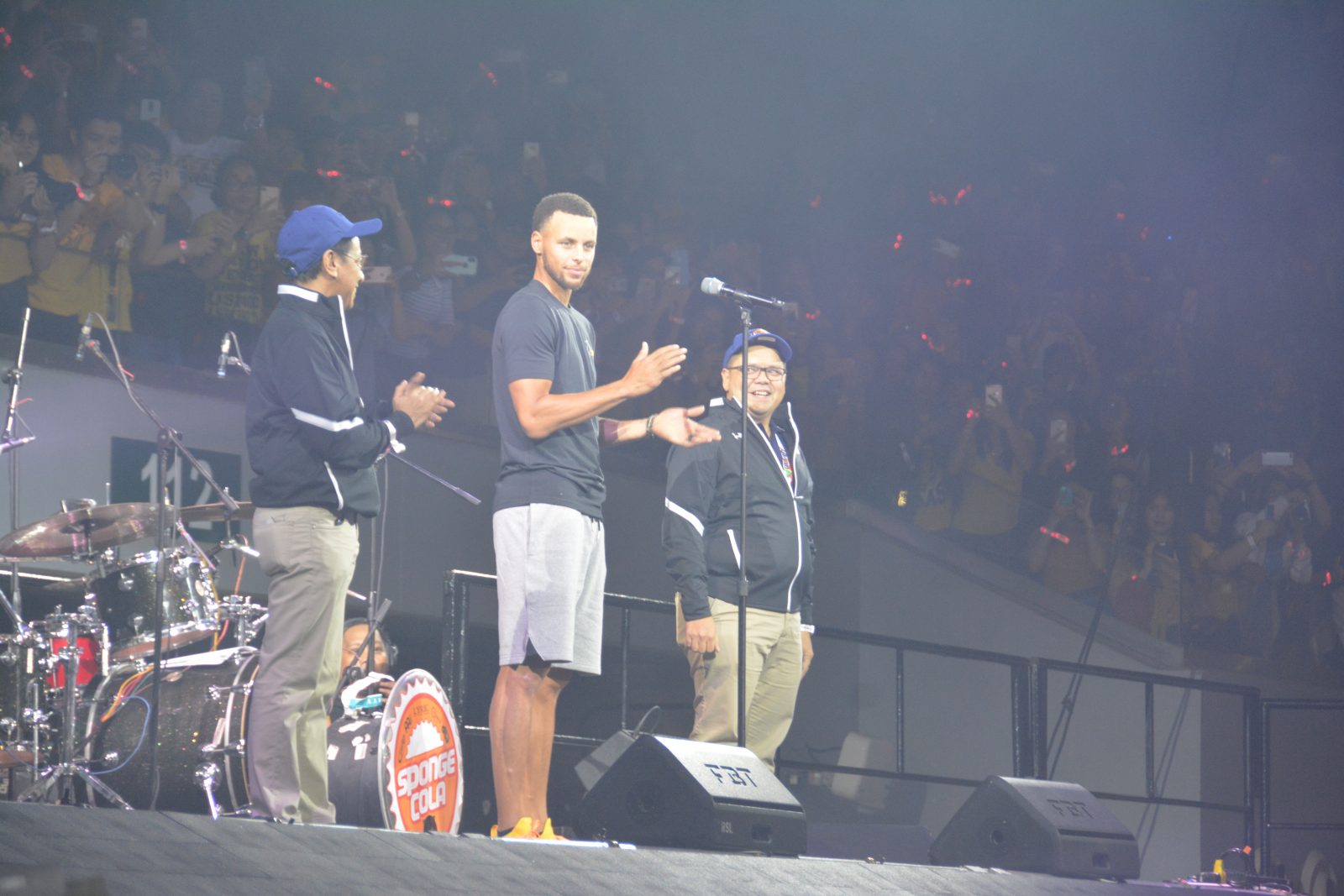 (SEPT. 10)— A star-studded University Athletic Association of the Philippines (UAAP) Season 81 opened on Sept. 8 at the Mall of Asia Arena, featuring two-time NBA Most Valuable Player Stephen Curry of the Golden State Warriors; Minzy, former member of the popular South Korean pop group 2NE1, and local actor-singer James Reid, among others.
Hosted by the National University (NU), this season has the theme "It All Begins Here."
"In Season 80, we celebrated greatness, but striving for greatness never really ends. It all begins here as we enter a new decade in the UAAP," NU Board of Trustees member Renato Carlos H. Ermita Jr. said during the opening ceremony.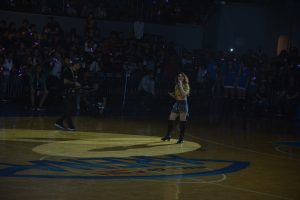 Ermita also said "Beyond competition, we celebrate the value of sports. Ladies and gentlemen, sports is life. Welcome to the UAAP! It all begins here."
More than a thousand students, spectators and UAAP patrons filled the MOA Arena to the rafters wearing LED light up bracelets compliments of this season's sponsors, which they simultaneously lit creating a concert-like vibe to the entire arena.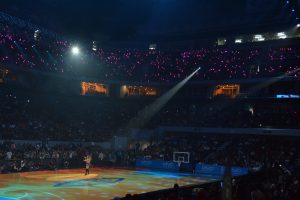 The show opened with the highly energized performance of the Pinoy rock band Spongecola, together with the NU Pep Squad, dance group Underdawgz, Cheersquadron and guest performing group Buganda.
Reid and Minzy also delighted the huge crowd with their spectacular performance.
The event highlight was Curry's appearance who led the athletes' oath of sportsmanship from eight UAAP participating universities.
The eight UAAP member universities are Adamson University, Ateneo de Manila University, De La Salle University, Far Eastern University, NU, University of the East (UE), University of the Philippines (UP) and the University of Santo Tomas (UST).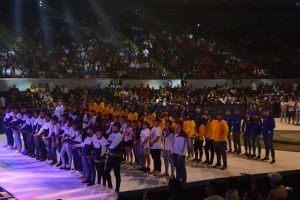 After the opening ceremony, the UAAP men's seniors division basketball tournament commenced with the UP Fighting Maroons pitted against UE Red Warriors in the first game, and NU Bulldogs versus UST Growling Tigers on the second game.
UP tasted its first victory after beating UE with a score of 87-58.  (See UP wins opening game against UE)