The UP Dragonboat Team (UPDT) bagged the gold in the 200-meter mixed 20-seater category of the 3rd Paoay Lake Dragon Boat Festival in Paoay, Ilocos Norte.
UPDT's time of 55.22 seconds bested the Dagun Pilipinas and Philippine Titans dragon boat clubs. The UPDT also took the silver in the 500-meter mixed 20-seater category.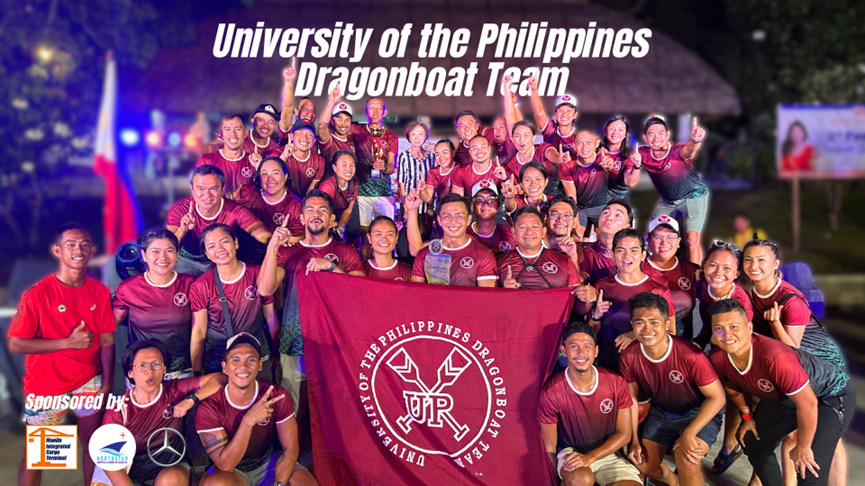 The event aims to promote paddling sports to younger generations and boost water sports tourism in the province. It was hosted by the local government of Paoay, in cooperation with the provincial government of Ilocos Norte, and the Philippine Canoe Kayak Dragonboat Federation.
The UPDT is a duly recognized University-wide student organization in UP Diliman and is one of the leading and most active teams in dragon boat competitions in the Philippines.
The team regularly conducts a free dragon boat clinic every first Saturday of the month at the Cultural Center of the Philippines Bay Terminal in Pasay City.
The dragon boat competition was held from April 29 to 30.