At his investiture, UP Diliman (UPD) Chancellor Edgardo Carlo L. Vistan II outlined UPD's direction in the next three years.
Under his stewardship, Vistan said the University will focus on three strategic directions: (1) mainstreaming of a culture of honor and excellence, (2) pursuing sustainable development more aggressively, and (3) developing the campus as a cultural haven.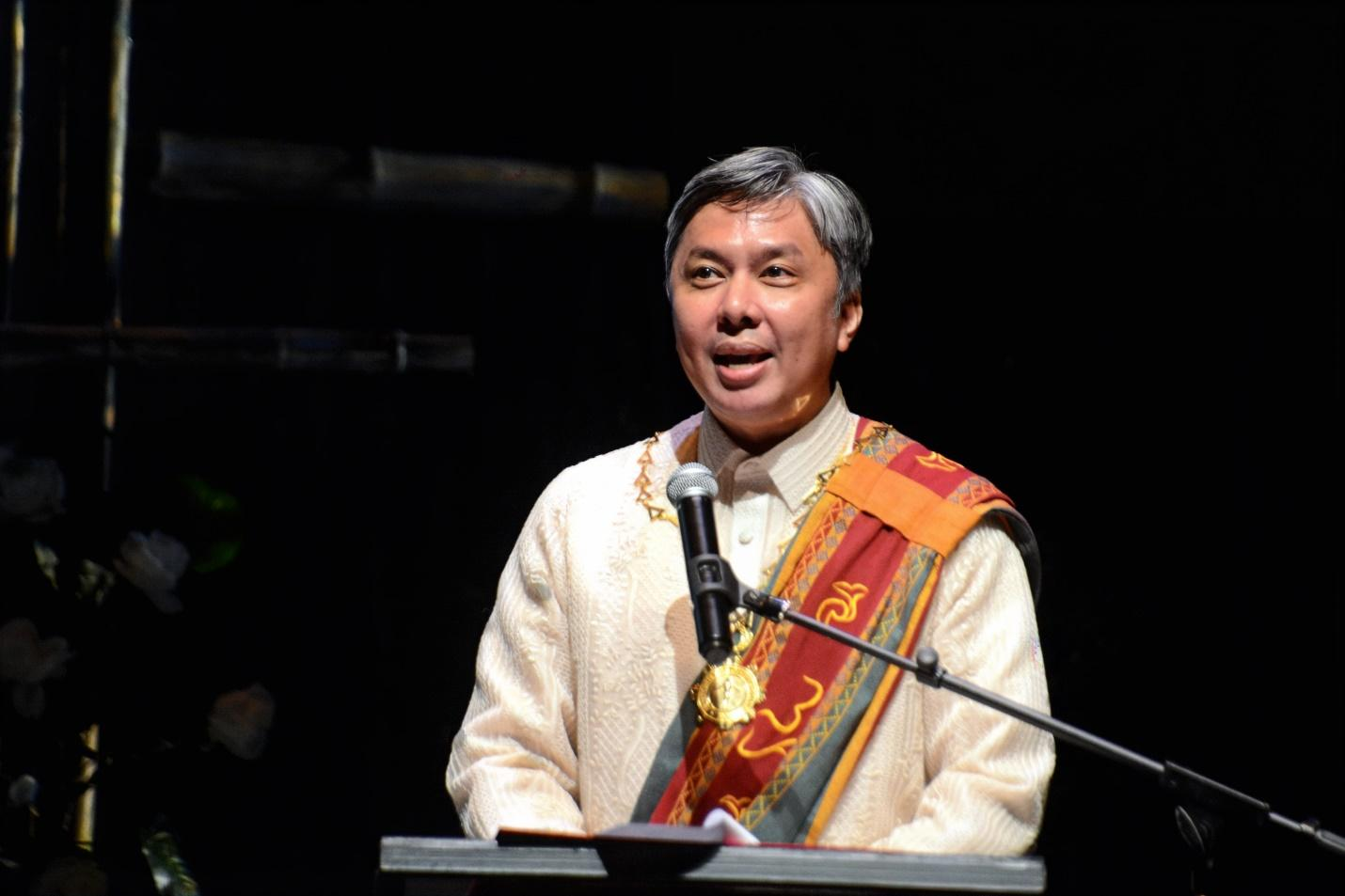 "These priorities will allow us to increase and improve our capacities to serve consistent with our competencies as the national university," Vistan said.
Mainstreaming a culture of honor and excellence. Vistan said honor and excellence should be seen in everything UPD does.
"It is not enough that we have the best people working for us. Our talented faculty and staff should be supported by infrastructure, equipment, clear and efficient work systems and programs, nurturing working conditions, and continuous capacity building," he said.
Vistan said university systems and processes must be improved and be made to work cohesively and optimally so that these would redound to excellent experiences and outcomes for UPD's stakeholders.
"To develop this culture of honor and excellence, the reform of our systems and processes based on quality assurance principles will be seriously pursued. We will also engage in curricular reform and innovation so that our academic programs will be responsive to the needs of the country and produce agile, resilient, and civic-minded graduates. We will also develop ways to make our research output more accessible and useful to the public," he said.
Pursuing sustainable development more aggressively. Vistan said developing resilience and a culture of planning should be at the forefront of the UPD agenda.
"To meet the demands and challenges of a rapidly and constantly evolving world, our sustainability agenda should include the expansion and micro-credentialing of our program offerings so that we can capacitate and provide lifelong learning opportunities for more people. We must also engage in a realistic review of our land-use and space expectations, one wherein the needs of our stakeholders are reconciled with the fact that we are approaching the limits of the carrying capacity of our beloved Diliman campus," Vistan said.
Developing the campus as a cultural haven. The Chancellor said UPD, in the next three years, will harness its creative and technical capacities to showcase the University's natural features, iconic structures, and art collections "to enable anyone visiting or staying on our campus to effortlessly enjoy a cultural experience and learn in the process."
He added "We will also promote music, theater, visual arts, and other art forms so that people will come to know UPD as a vibrant cultural melting pot."
Furthermore, Vistan said this objective will be a rallying point for the UPD community. According to him, this goal will consolidate all sectors in the University towards appreciating and conserving UPD which the community considers as their home.
"In so developing and protecting our campus environment, we give new meaning, new life to the words 'UP Naming Mahal,'" he said. "With our community's and stakeholders' support, these pathways will place us in the best position to realize our vision for UPD whatever changes, opportunities, and challenges the coming years will bring," he added.
Vistan added that his aspirations reflect that of the UPD constituents which he came to know during the past seven months that he had been in office.
"To a large extent, I merely affirmed the desires and sentiments prevalent in our community that point us to the direction I believe UPD should tread," he said.
Prior to outlining UPD's directions in the next three years, Vistan expressed his belief that he shares with the UPD community the vision of a UPD that is "a dynamic university that actively engages in sustainable community and nation building through education, research, and public service."
In closing, Vistan said, "I see the chancellor as someone who should empower and enable his or her constituents, who listens, negotiates, and then supports the consensus reached. We have so much talent, so many capabilities, and I want UPD to provide an environment where all of these could be unlocked and developed. I believe that this is the best way we can cultivate our culture of public service here in UPD so that we can better respond to the needs of those we are mandated to serve and have the capability to do so whatever calamity or disruption may come our way."
Vistan is the 12th UPD chancellor. His investiture, with the theme Paglinang sa Mapagmalasakit na Paglilingkod, was held at the UP Theater Main Hall on Oct. 27. He is an assistant professor at the UP College of Law and was its incumbent dean prior to his ascent to the chancellorship.
At the program. The afternoon began with a processional attended by UPD and UP System's highest officials, accompanied by the UP Reserve Officers' Training Corps (ROTC) Band.
Vistan was introduced by UP College of Law Associate Dean Solomon F. Lumba. He said the chancellor is a person of few words but of great action. Vistan instituted changes such as increasing the scholarship grants to UP College of Law students and nearly doubling the pay of their research assistants.
Lumba further described Vistan as humble and hardworking, waking up early to teach 7 a.m. classes. "For those who have experienced working with him, alam natin na si Carlo [ay] tahimik lang sa salita pero hindi siya tahimik sa gawa, lalo na kapag ang nakasalalay ay ang ating mga kapuwa," he said. 
UP Board of Regents Chairperson J. Prospero E. de Vera III and UP President Angelo A. Jimenez ceremonially and formally invested in Vistan the powers and responsibilities of the Office of the UPD Chancellor.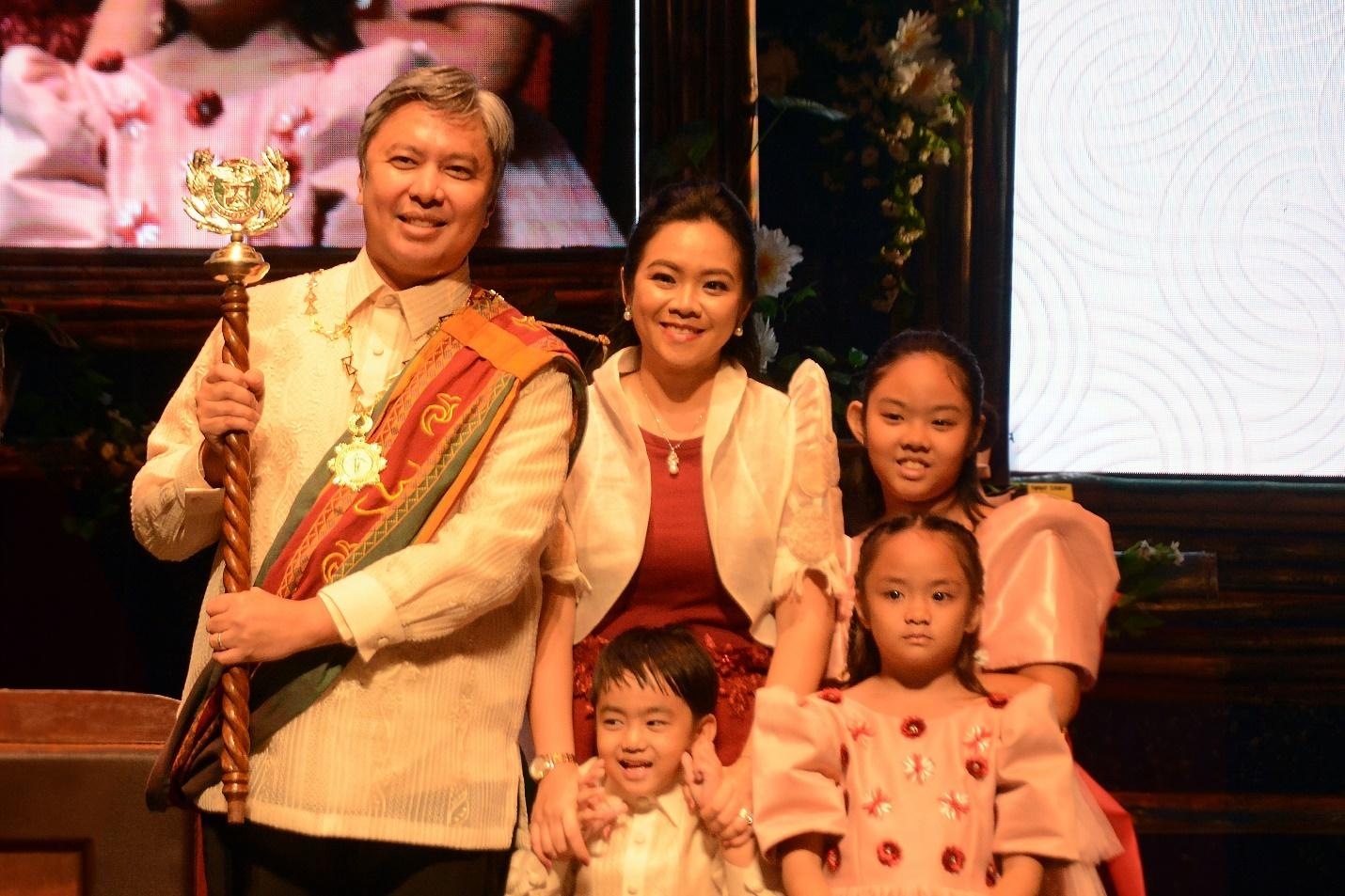 Vistan then delivered his speech for UPD on his plans for the next three years.
This was followed by an intermission number by the UP Filipiniana Dance Group performing Tayaw and Baliwes (choreographed by Peter Alcedo Jr.), two traditional dances from ethnolinguistic groups from the Cordillera region. Tayaw is performed by the Ibaloi as a ritual dance to honor the head of a community, while the Baliwes is performed by the Tingguian during celebrations.
Vistan once more took center stage to swear in his vice chancellors: Maria Vanessa Lusung-Oyzon, PhD as vice chancellor for academic affairs, Adeline A. Pacia as vice chancellor for administration, Carl Michael F. Odulio, PhD as vice chancellor for research and development, Jerwin F. Agpaoa as vice chancellor for student affairs, Roehl L. Jamon as vice chancellor for communityaffairs, and Raquel B. Florendo, PhD as vice chancellor for planning and development.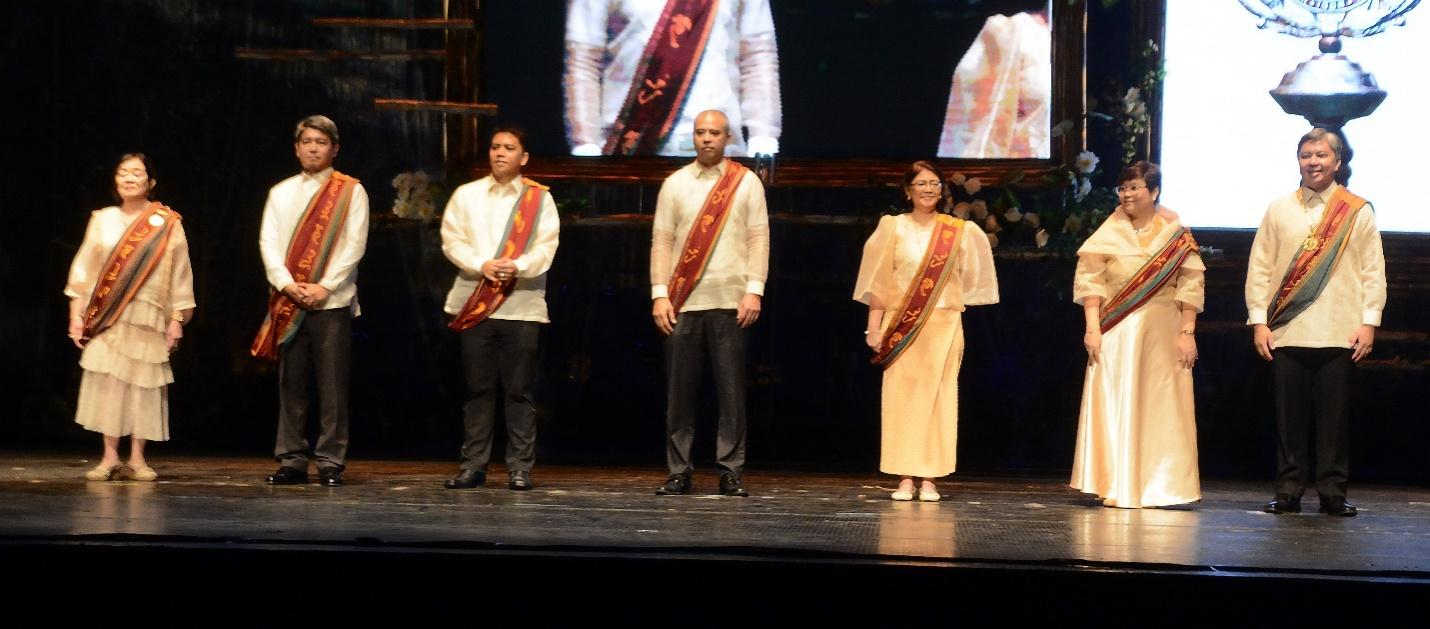 Keisha Paolo and Poppert Bernadas then rendered their version of After Image's Pagtawid and The Dawn's Harapin ang Liwanag. They were accompanied by the Jenny and Jeff Band.
The chancellor and vice chancellors then individually introduced the directors and heads of offices under them.
Shamaine Centenera-Buencamino interpreted National Artist for Literature Virgilio S. Almario's poems Pahinungod and Birtud.

The final segment of the afternoon was Mindanao Sketches, an orchestral piece by National Artist for Music Antonino R. Buenaventura, interpreted by the UP Symphony Orchestra and conducted by musical director Josefino "Chino" Toledo.