UP Diliman (UPD) through the Department of Speech Communication and Theatre Arts (DSCTA) of the UPD College of Arts and Letters (CAL) just signed a memorandum of understanding (MOU) with the University of the Arts Singapore (UAS) through its LASALLE College of the Arts (LASALLE).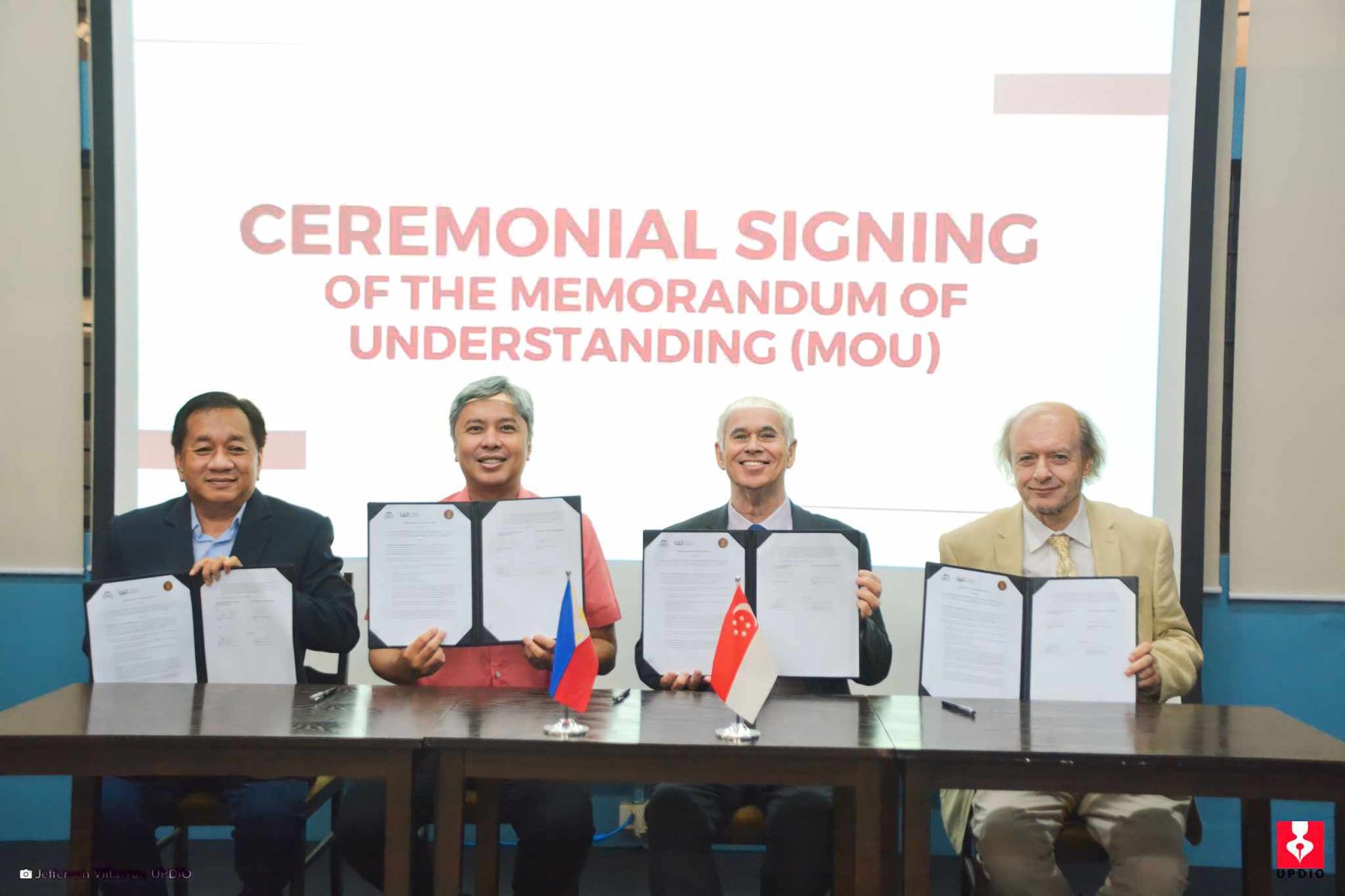 According to its website, the UAS is Singapore's first arts university that is "nurturing a new generation of forward-looking artists, designers, educators, researchers, arts leaders, and changemakers."
Furthermore, the UAS is founded on the alliance of LASALLE and Nanyang Academy of Fine Arts, Singapore's leading arts institutions.
Meanwhile, LASALLE was established in 1984 by Brother Joseph McNally and was then known as St. Patrick's Arts Centre. McNally was an Irish brother from the De La Salle Brothers, and was one of Singapore's champions of the creative arts and arts education.
On its website, LASALLE outlined its vision to be Asia's leading contemporary arts and design institution. One of its missions is to "inspire students to become forward-looking, globally engaged creative artists and critical thinkers who will contribute meaningfully to transformations of culture and society."
The MOU will have both UPD and UAS engage in joint faculty exchange programs, collaborative research and extension opportunities, and educational symposiums, to name a few.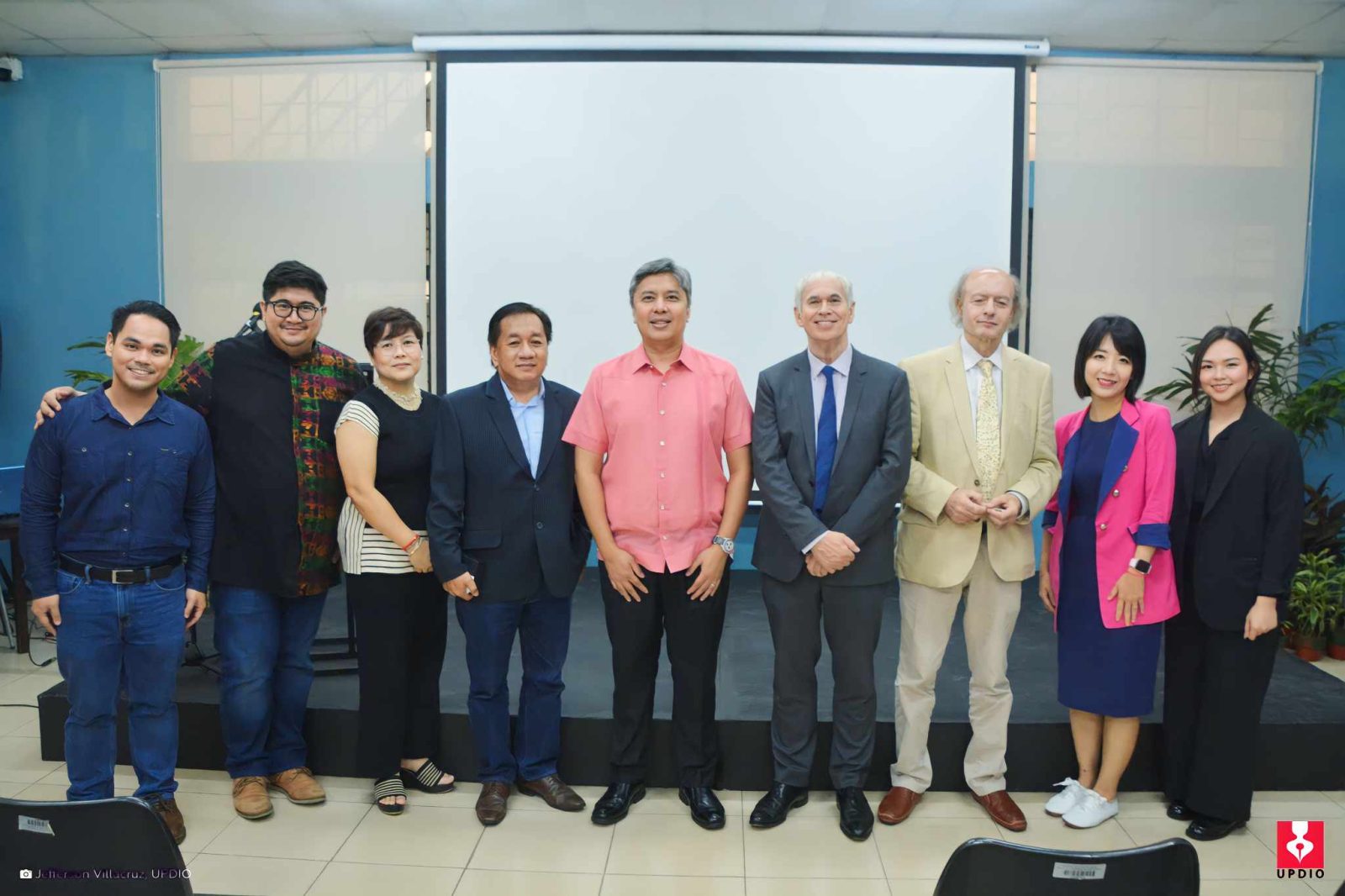 DSCTA Chair Oscar T. Serquiña Jr. said the MOU, which was initiated by former DSCTA chair Sir Anril P. Tiatco, was a testament to the department's move to join a global community of scholars, academics, and practitioners, and partake in meaningful engagements with their peers. He added that the DSCTA is committed to carrying out the MOU and eventually, the memorandum of agreement with integrity by working closely with LASALLE.
"We in the DSCTA know that there is so much to gain from working with a fully equipped, advanced, and progressive academic institution like LASALLE. From our end, what we can pledge to LASALLE is that you can meet dedicated, creative and critical, resourceful and resilient, faculty and students from the DSCTA. [They are] trained by a robust curriculum in the theatre arts, immersed in an artistic and creative atmosphere in UP, and driven by a strong desire to contribute to the academic and social world peopled in and from the DSCTA, CAL, and UP at large. [They are] ready to participate in faculty and student exchanges, collaborative research opportunities, and academic and educational opportunities, to name only a few," Serquiña said.
Meanwhile, CAL Dean Jimmuel C. Naval encouraged the two universities to continue collaborating to be co-producers of knowledge and work towards advancing programs and initiatives in the arts.
UPD Chancellor Edgardo Carlo L. Vistan II agreed with Naval and said UPD, through his office, strengthens the collaboration with the MOU signing.
"We intend to keep our word, and that means to show you what DSCTA can do, and can do with you to further our objectives. I understand that the primary relationship right now is with this college, with the department. We would like to tell you that there are [still] several other colleges and academic units that perhaps you can explore working with them in the future," Vistan said. "We are very proud that this would be your first contact [and] we thank you for choosing us as your partner institution," he added.
For his part, LASALLE President Steve Dixon said the MOU is very important to them.
"For many years, we have been benchmarking ourselves with the best institutions in the world that's why we have come to UPD to work with you to do some very concrete developments and collaborations in academic collaborations both physically, in terms for example, of student exchanges, [and] online collaborations where peers come together over zoom, and work collaboratively on targets. We are really glad to set up this MOU, a clear dialogue to develop new things," Dixon said.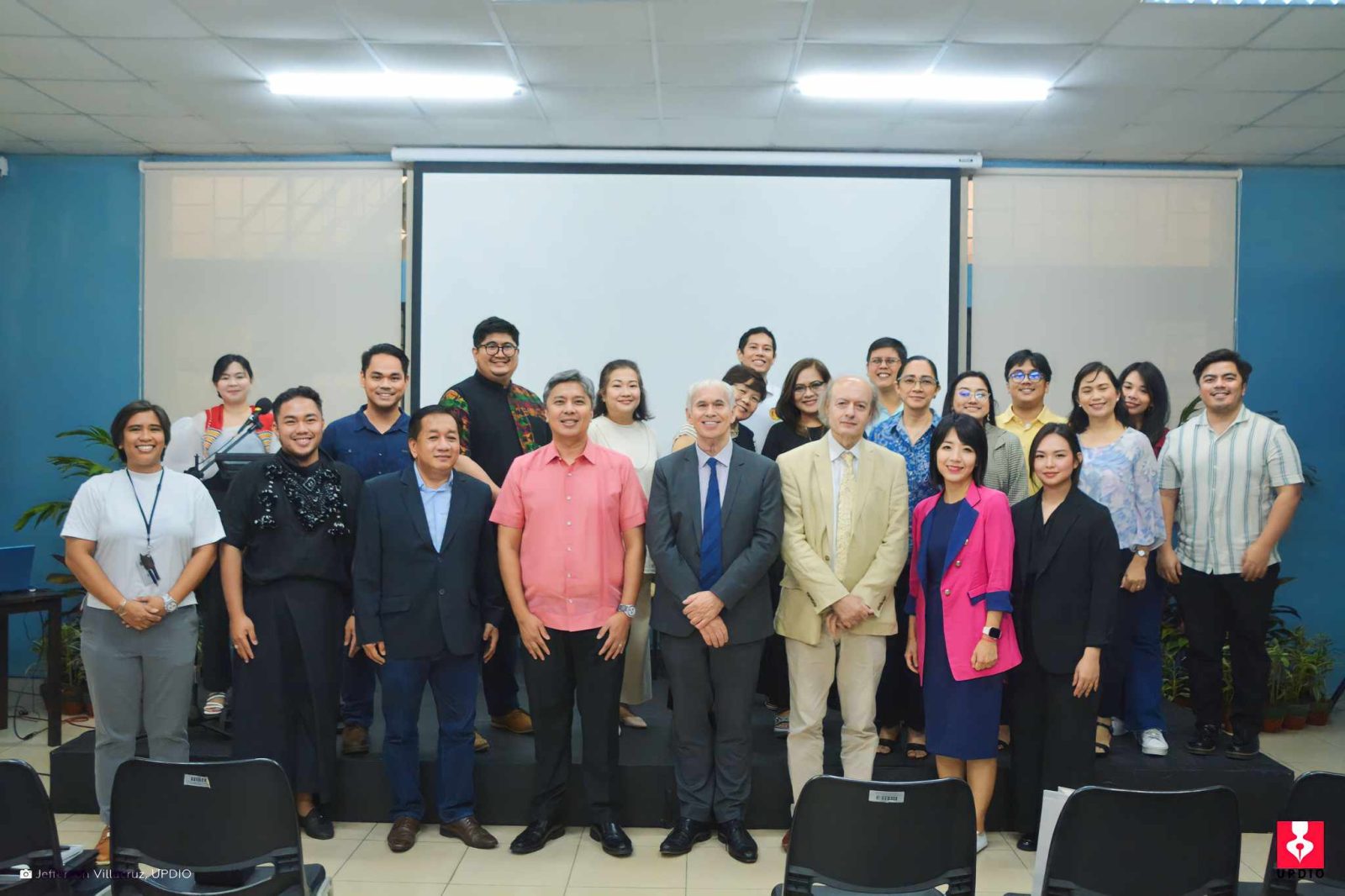 LASALLE Faculty of Performing Arts Dean Leon Rubin meanwhile expressed his appreciation of the performance of theatre students Deborah Paz Arceo and Ethan King Velasquez at the MOU signing. He said the performance was somehow very relevant to the world's present sociopolitical situation.
The performance was an excerpt of Sidhi't Silakbo, the new play of Dulaang Unibersidad ng Pilipinas for its 46th theatre season.
"What struck me in international collaborations is how much you can communicate in spite of words. And I think the way it is at the moment in various parts of the world, we need that communication, we need sharing of ideas, solving problems. And I believe in the arts we can do that. We can bring change," Rubin said.
He also shared LASALLE's heart for regional and international collaborations and he believes the MOU with UPD is an obvious part of their institution's international collaboration.
"We are looking forward to more projects where we are really working together, and I hope we can come up with ideas very soon to work on it. Let's make it happen," Rubin said. The MOU signing on Oct. 24 at the Palma Hall Pavilion 1131 was attended by University officials including UPD Vice Chancellor for Academic Affairs Maria Vanessa Lusung-Oyzon, CAL and DSCTA faculty, and CAL students and LASALLE Division of Quality and Planning and Global Engagement officials Cindy Phua, acting director, and Diyanah Said, executive.