UP Diliman (UPD) is the top-performing school in the July 2022 Environmental Planner Licensure Examinations, with Aleya Carmela E. Arca topping the examinations with a rating of 84.4 percent.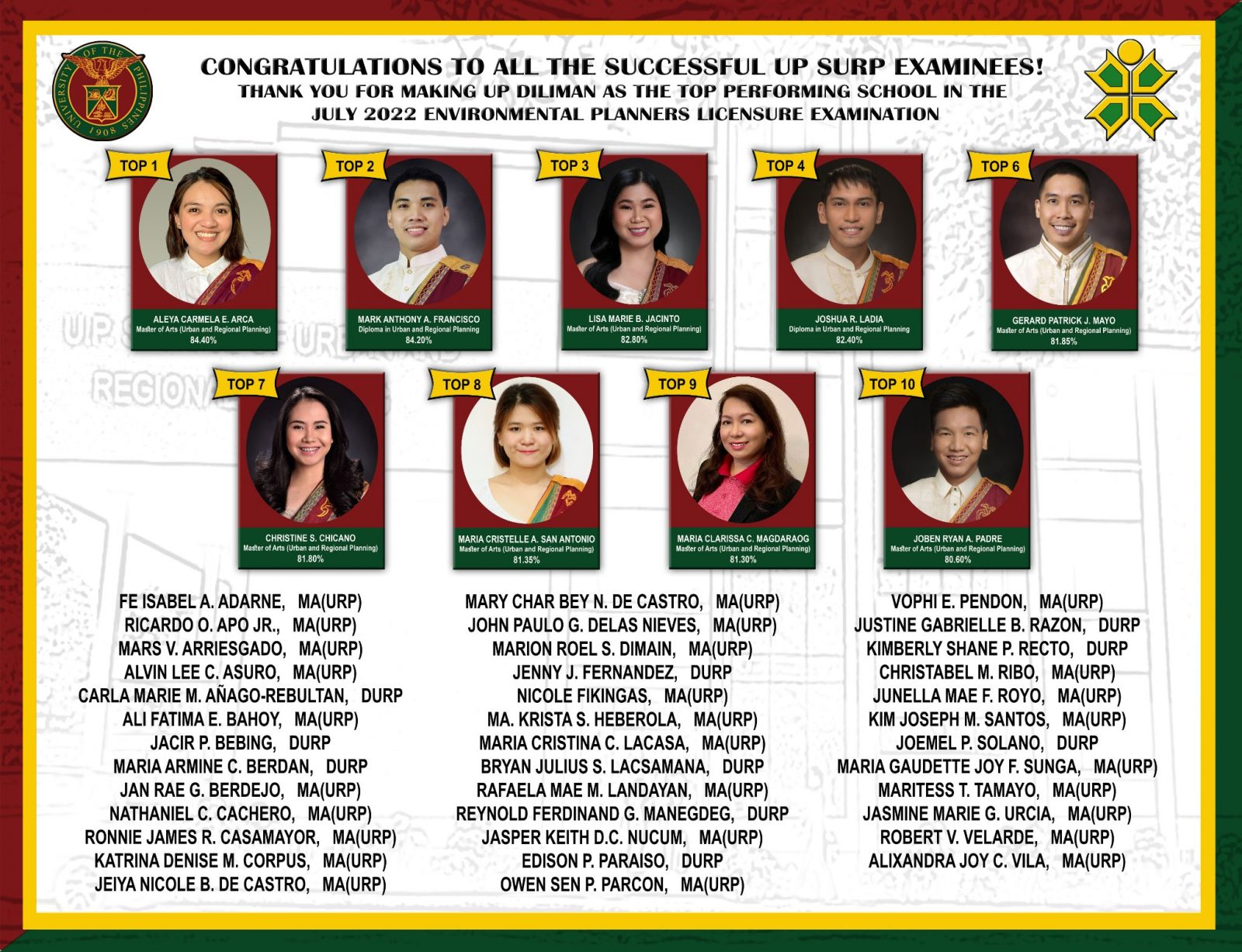 Eight other examinees from the UPD School of Urban and Regional Planning (SURP) made it to the top 10: Mark Anthony A. Francisco (2nd, 84.20%), Lisa Marie B. Jacinto (3rd, 82.8%), Joshua R. Ladia (4th, 82.4 %), Gerard Patrick J. Mayo (6th, 81.85%), Christine S. Chicano (7th, 81.8%), Maria Christelle A. San Antonio (8th, 81.35%), Maria Clarissa C. Magdaraog (9th, 81.3%), and Joben Ryan A. Padre (10th, 80.60%).
According to the Professional Regulation Commission, 36 of the 43 examinees from SURP passed, giving the school an 83.72 percent passing rate and making UPD the top-performing school. To be a top-performing school, the higher educational institution must have 40 or more examinees and at least an 80 percent passing rate. UPD was the only institution to achieve both feats.