The UP Diliman (UPD) Confucius Institute (CI) recently entered into a memorandum of understanding (MOU) to strengthen its ties with the City College of San Fernando Pampanga (CCSFP) and the City Government of San Fernando, Pampanga.
The CI was among the higher education institutions (HEI) that signed an MOU with the CCSFP and the City Government of San Fernando on April 27 at the city government's Heroes Hall Mini Convention Center. Other institutions were the Philippine Normal University (PNU) and L&T International, a private company.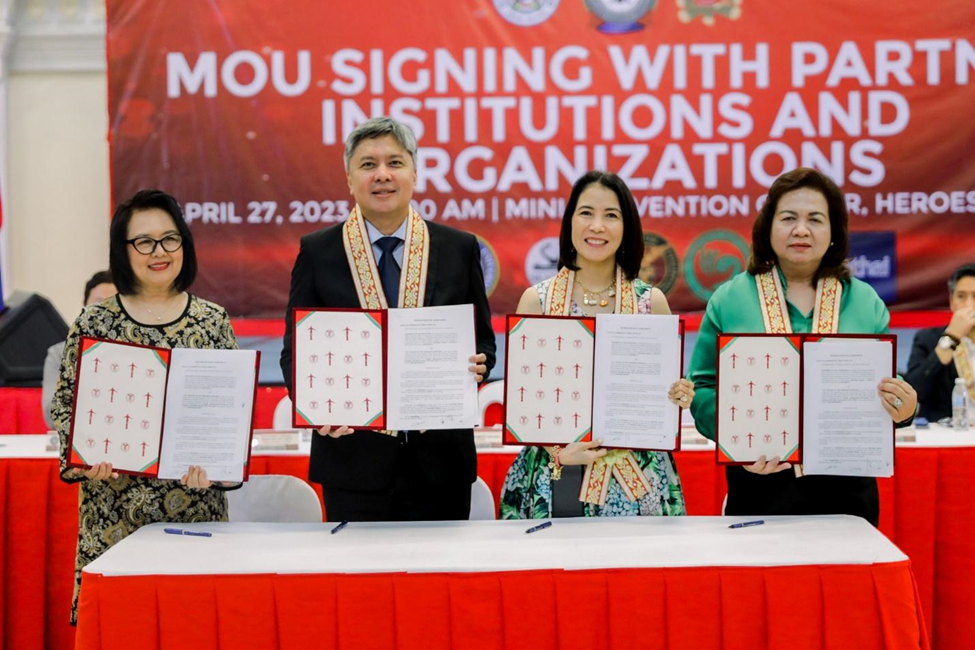 UPD Chancellor Edgardo Carlo L. Vistan II assured the CCSFP of CI's strong cooperation. He said the UPD institute is set to begin cultural and language exchange programs with the CCSFP.
Vistan, with the CI Director Lourdes T. Nepomuceno, represented the CI while the CCSFP was represented by CCSFP President Gloria Victoria-Bañas and City of San Fernando Mayor Vilma Balle-Caluag.
According to Nepomuceno, the CCSFP has been identified by the League of Cities of the Philippines (LCP) as an institution capable of delivering the Chinese language and cultural programs of the CI. The LCP and the CI entered an MOU and agreed to create partnerships with LCP member cities to teach the Chinese language and culture to schools in their localities.
The LCP is a non-profit and non-partisan organization of 145 city mayors in the Philippines.
According to the CI's website, the institute strives to offer anyone interested in learning the Chinese language and culture the opportunity to learn, to build local teachers' capacity through professional Chinese language training, and to promote social and economic research that encourages better understanding of modern China, among others.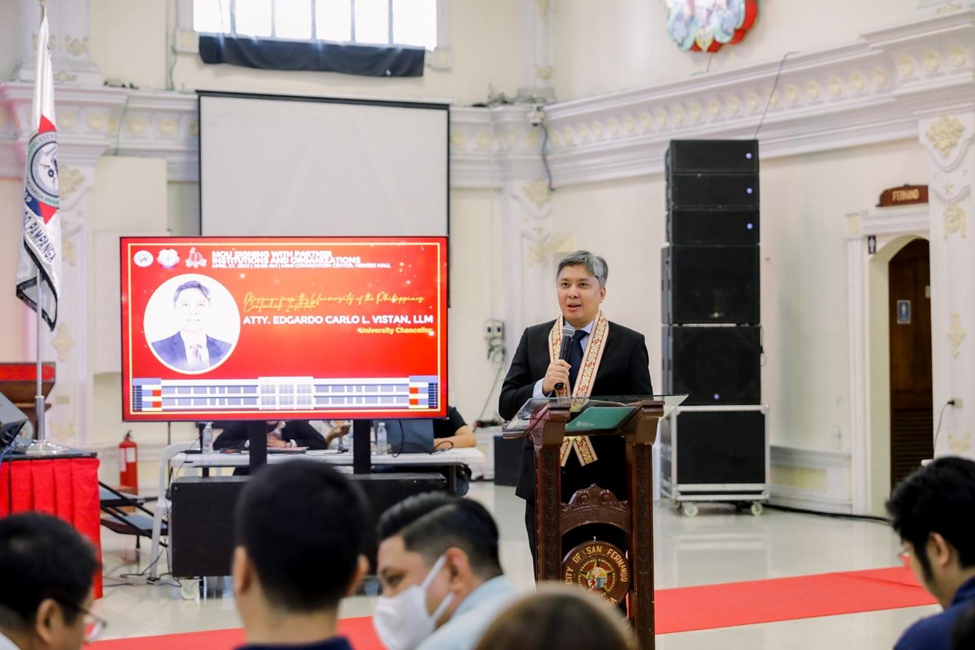 Meanwhile, City of San Fernando Mayor Vilma Balle-Caluag recognized the CI, along with the other partner institutions, for its assistance in developing the quality of education and learning experience of the CCSFP students.
On hand to welcome the MOU partners was CCSFP President Gloria Victoria-Bañas. Also present at the MOU signing were PNU President Bert J. Tuga, L&T international human resources director Herrie Raymond Rivera, regional director Anthony C. Nuyda of the Department of Interior and Local Government (DILG) Region 3, City of San Fernando Vice Mayor BJ "Tiger" Lagman, and City of San Fernando Councilor Ricky Hizon.—With a report from the CI