UP Diliman (UPD) recently partnered with Huawei Technologies Philippines Inc. (Huawei) through a memorandum of agreement (MOA) that will see both parties exchange materials and training, with UP having free access to the Huawei Authorized Information Network Academy (HAINA) program.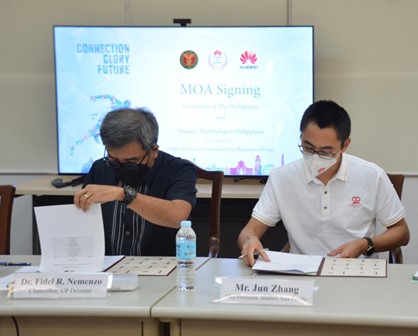 HAINA is a non-profit partnership program that authorizes universities and colleges to deliver Huawei certification courses to their students.
The MOA between UPD and Huawei was signed by UPD Chancellor Fidel R. Nemenzo and Jun Zhang, vice president of Huawei Asia Pacific on July 14 at the UPD College of Science (CS) Administration Building.
The MOA consists of free training and certification by Huawei through the HAINA program. Huawei will provide UP with the free use of its simulator software and free access to the HAINA online programs.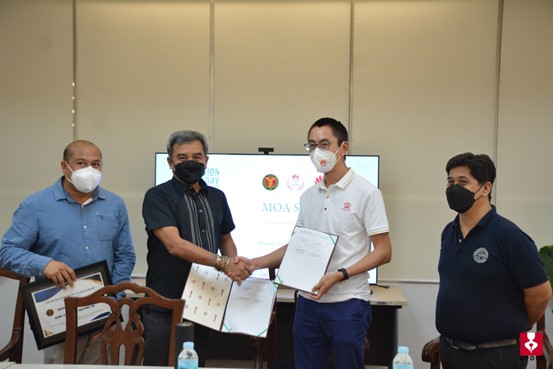 Under the MOA, UPD in turn shall "help Huawei disseminate the availability of the free training and certification exams and shall allow the HAINA programs to be offered to UPD students who are interested in the programs."
The MOA is valid for three years. Witnessing the MOA-signing were CS Dean Giovanni A. Tapang and CS Associate Dean Ricky B. Nellas.