UP Diliman (UPD) marked a milestone in its mental health support infrastructure with the launch of the UPD Mental Health and Psychosocial Support network (MHPSS) on Oct. 10 at the Vinzons Hall lobby.
The MHPSS is a network of persons, units, and organizations within UPD committed to provide mental health and psychosocial support services for the UPD community.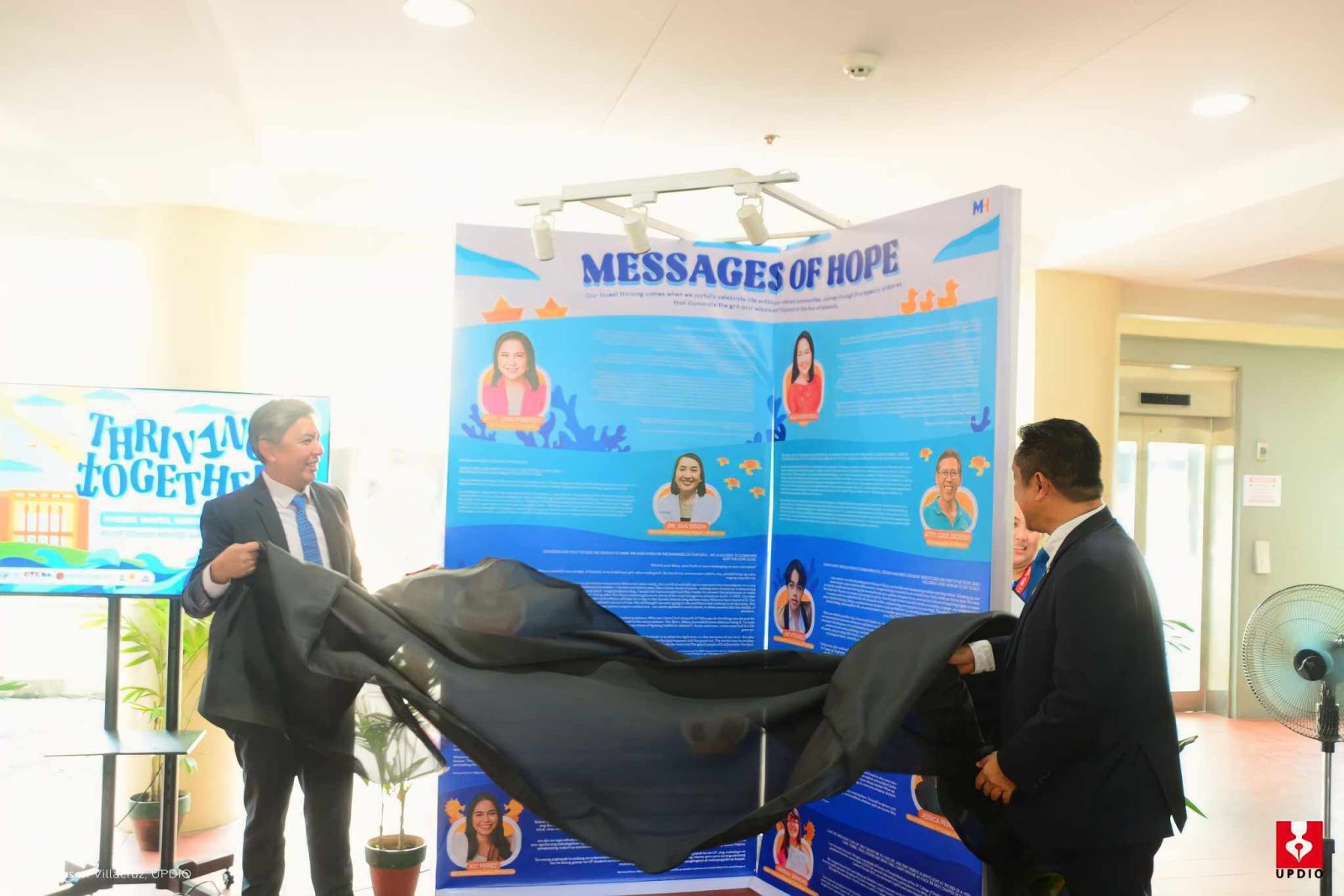 It consists of the UPD Office of the Vice Chancellor for Student Affairs, UPD Psychosocial Services (PsycServ), UPD Office of Counseling and Guidance, UP Health Service, UPD Ugnayan ng Pahinungod, UPD Gender Office, UPD Office for the Advancement of Teaching, UPD University Student Council, and the UP Integrated School.
One of its initiatives is the 2023 UPD MHPSS Protocol: A Comprehensive Guide to Providing Mental Health and Wellbeing Support to UPD Students (MHPSS Protocol) introduced during the launch.
UPD PsycServ Director Divine Love Salvador said the MHPSS Protocol is a guide for all UPD mental health professionals, faculty, and staff on how to provide care for students.
The MHPSS Protocol "articulates the guidelines and the principles, the policies that we hope UPD can use to articulate and to guide our services. In that protocol we have also crafted very concrete guidelines on how to provide care when it's an emergency versus a non-emergency situation," she said.
Salvador said the creation of both the protocol and network is a step forward in synergizing the various mental health-related services in UPD.
"It means all these separate units and programs have banded together and we are now officially, formally declaring that we are working cooperatively and collaboratively. If you go to any one of these units, we promise you we will not be operating in silo. That gives us so much optimism and confidence because it means the commitment of these units is to think holistically about mental health and well-being," she said.
UPD Chancellor Edgardo Carlo Vistan II affirmed this commitment in his message. He hopes the network's launch will begin the shift from the largely curative methods of dealing with mental health among UPD constituents to more preventative and permanent programs.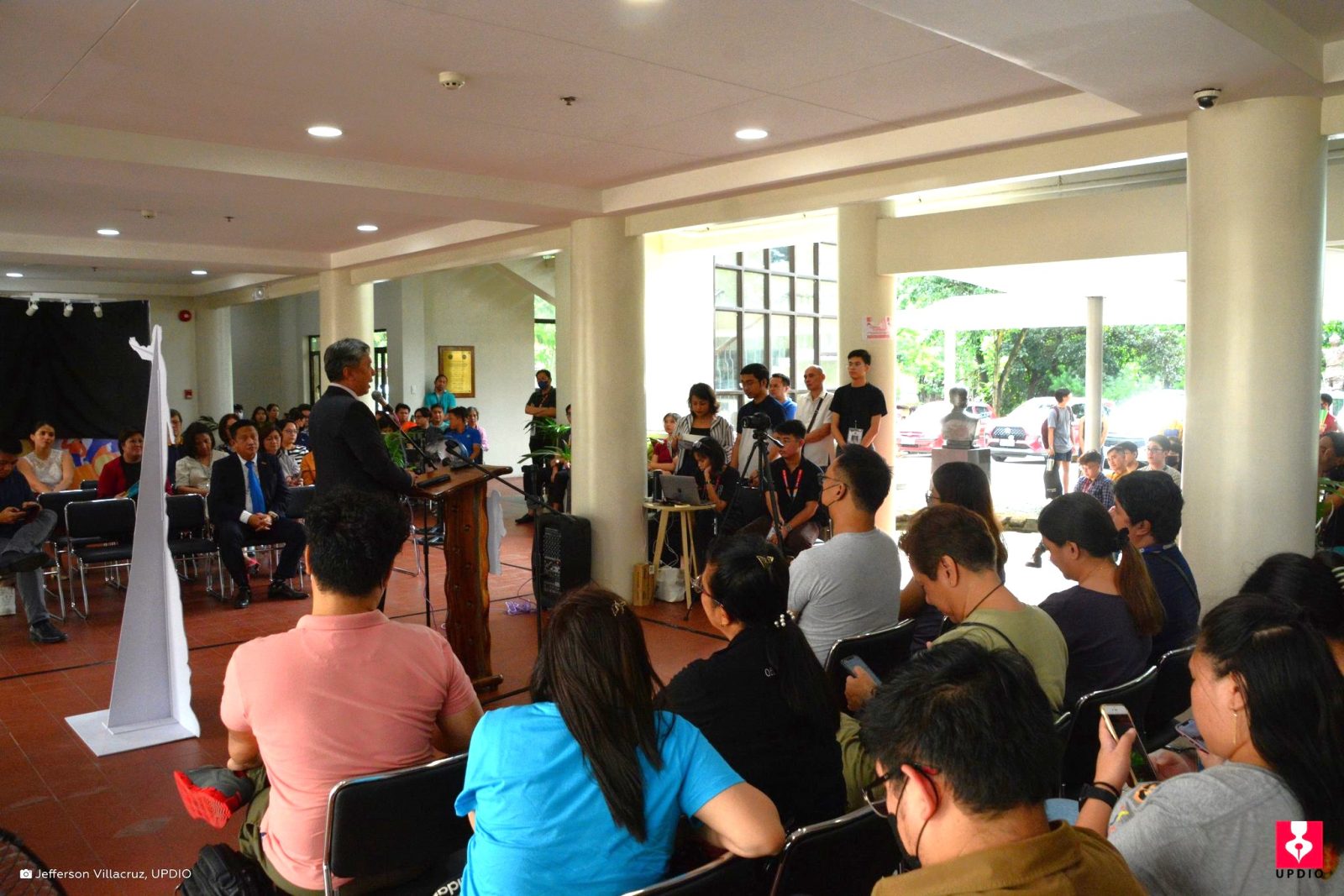 "Sana sa buong buwan na ito at sa mga susunod na buwan na hindi na natin sini-celebrate iyong Mental Health Month, sana ay mapag-usapan naman natin iyong mas permanenteng programa, iyong sa pang-araw araw hindi iyong mga curative. Things that can for example help promote or help in the proliferation of safe spaces in the campus," he said.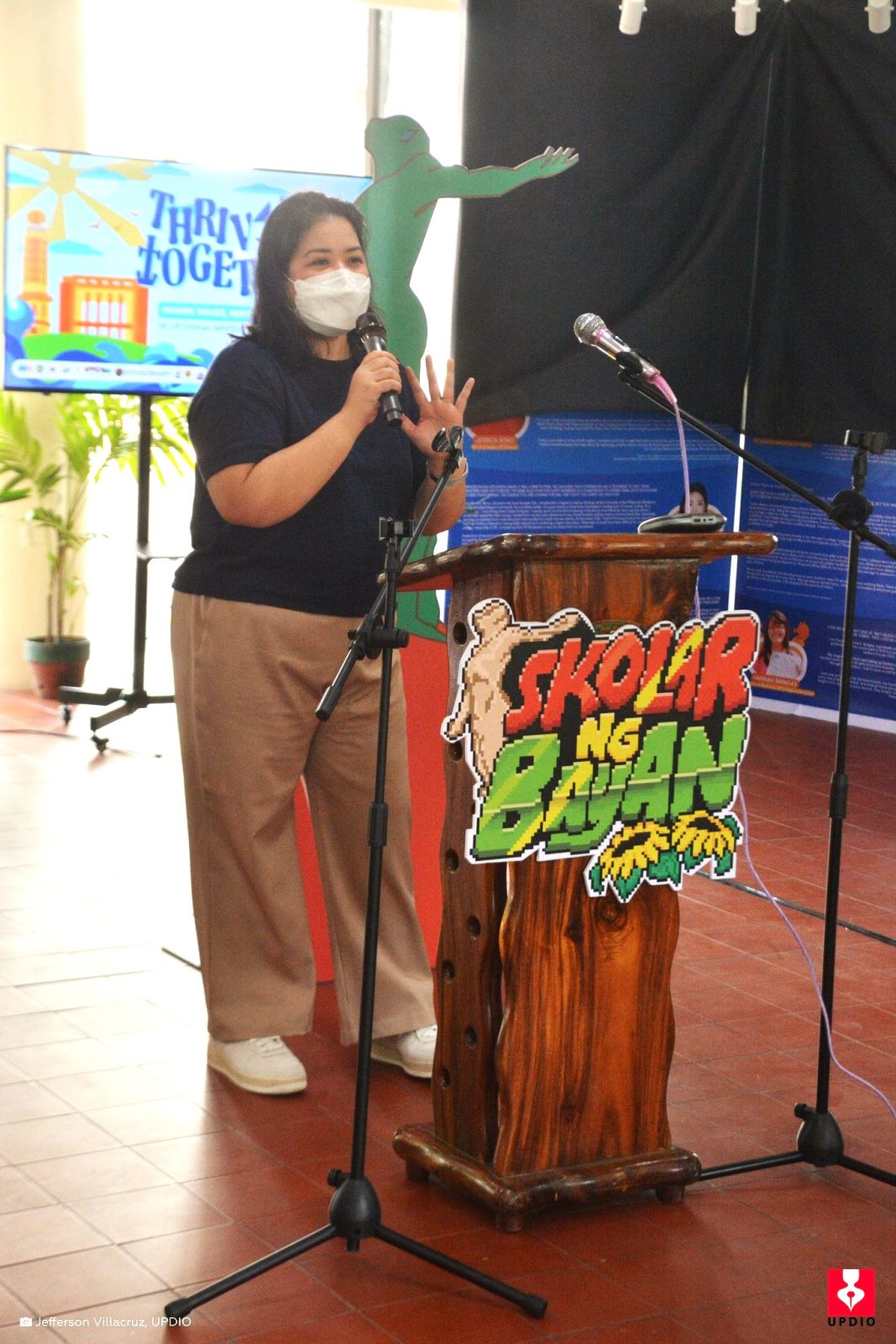 The launch also featured a six-panel exhibit containing information and tips about mental health such as the different types of rest (physical, mental, sensory, creative, and emotional) and messages of encouragement from known personalities about mental health.
Exhibit Curator Eugene Solla said the exhibit celebrates the strides that have been made in building a culture of well-being in UPD.
"As you wander through the exhibit, you'll have the opportunity to get to know us more, to journey through a tapestry of stories that illuminate the grit and wisdom of Filipinos in the face of adversity, to introspect on the ways we view ourselves and the ways we take care of each other, and hopefully, to just appreciate the moment through reading, music, and words of affirmation," he said.
The MHPSS launch was also the inauguration of the UPD Mental Health and Psychosocial Support Advocacy Month.
This first MHPSS Advocacy Month lined up several activities, including (W)holesome Conversations: Prioritizing Wellness in Sexual Intimacy, a forum/seminar on safe sex and HIV-AIDS (human immunodeficiency virus-acquired immunodeficiency syndrome) on Oct. 25 at the UPD College of Engineering Theater.