As part of a collaborative academic and cultural program between Austria and the Philippines, 30 students from the University of Innsbruck recently visited UP Diliman (UPD).
The visit is part of the 20th Asian Studies Program (ASP), an activity of the Department of Political Science of the University of Innsbruck in cooperation with the UPD College of Science Institute of Mathematics (IM), and the Erasmus Mundus Mobility Asia.
Jose Maria P. Balmaceda, PhD, a professor of mathematics at the IM and the UPD Coordinator for ASP 2023, said ASP is part of the Summer Schools Program of the University of Innsbruck. Participants to the ASP earn academic credits based on the European Credit Transfer and Accumulation System (ECTS).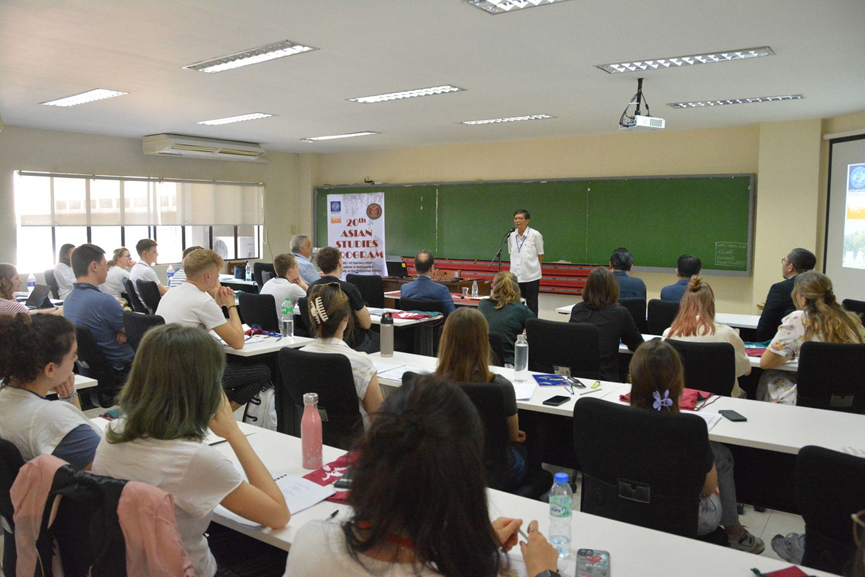 According to the European Education Area website ECTS is a tool of the European Higher Education Area (http://www.ehea.info/index.php) for making studies and courses more transparent. Furthermore, the ECTS helps students to move between countries and to have their academic qualifications and study periods abroad recognized.
The ASP 2023 was held from Feb. 6 to 13. Christian Traweger, PhD, honorary Philippine Consul for Tyrol and Voralberg, Austria, officially opened the ASP 2023, while Austrian Ambassador to the Philippines Johann Brieger, PhD gave a brief talk on the Austria-Philippine relations.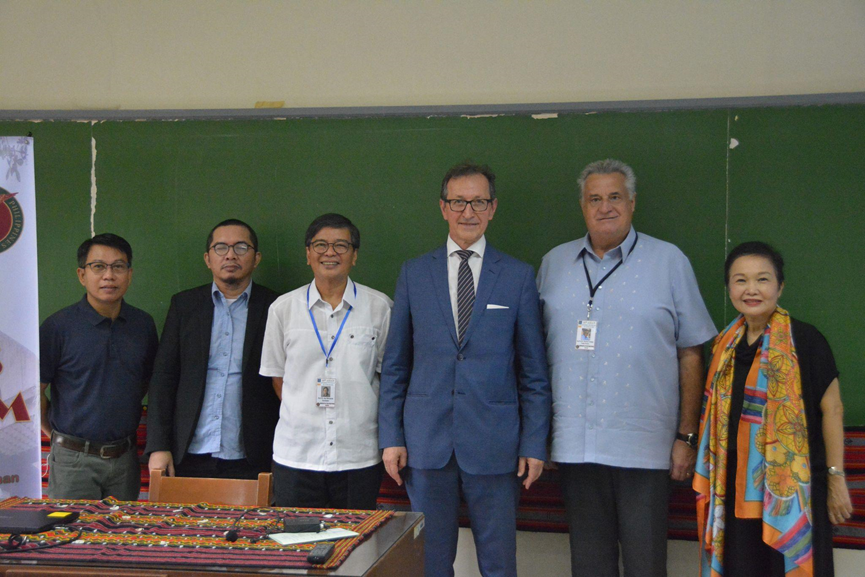 Also on hand to welcome the delegates were Noel Christian A. Moratilla, PhD, deputy director of the UP Office of International Linkages, and IM professors Jose Ernie C. Lope, PhD and Marian P. Roque, PhD.
The ASP 2023 lectures were provided by Amihan Bonifacio-Ramolete, PhD, a professor of theater arts at the Department of Speech Communication and Theatre Arts of the UPD College of Arts and Letters; Mercedes G. Planta, PhD, a professor of history at the Department of History of the UPD College of Social Sciences and Philosophy (CSSP); Jorge V. Tigno, DPA, a professor of political science at the CSSP Department of Political Science; and Macrina A. Morados, an associate professor at the UPD Institute of Islamic Studies.
Ramolete gave an introduction to Philippine culture and society and Planta discussed Philippine history. Tigno's talk was on labor migration in the Philippines, and Morados' was on the issues in Muslim Mindanao.
The students then took an examination on Feb. 13 on the discussed topics.
The ASP 2023 delegates then proceeded to visit the University of San Carlos in Cebu City for other lectures and cultural program immersion.