All 30 first-time examinees from the Department of Social Work (DSW) of the UP Diliman (UPD) College of Social Work and Community Development (CSWCD) passed the September 2023 Licensure Examination for Social Workers (LESW), with three of them landing in the first, second, and fourth spots of successful examinees.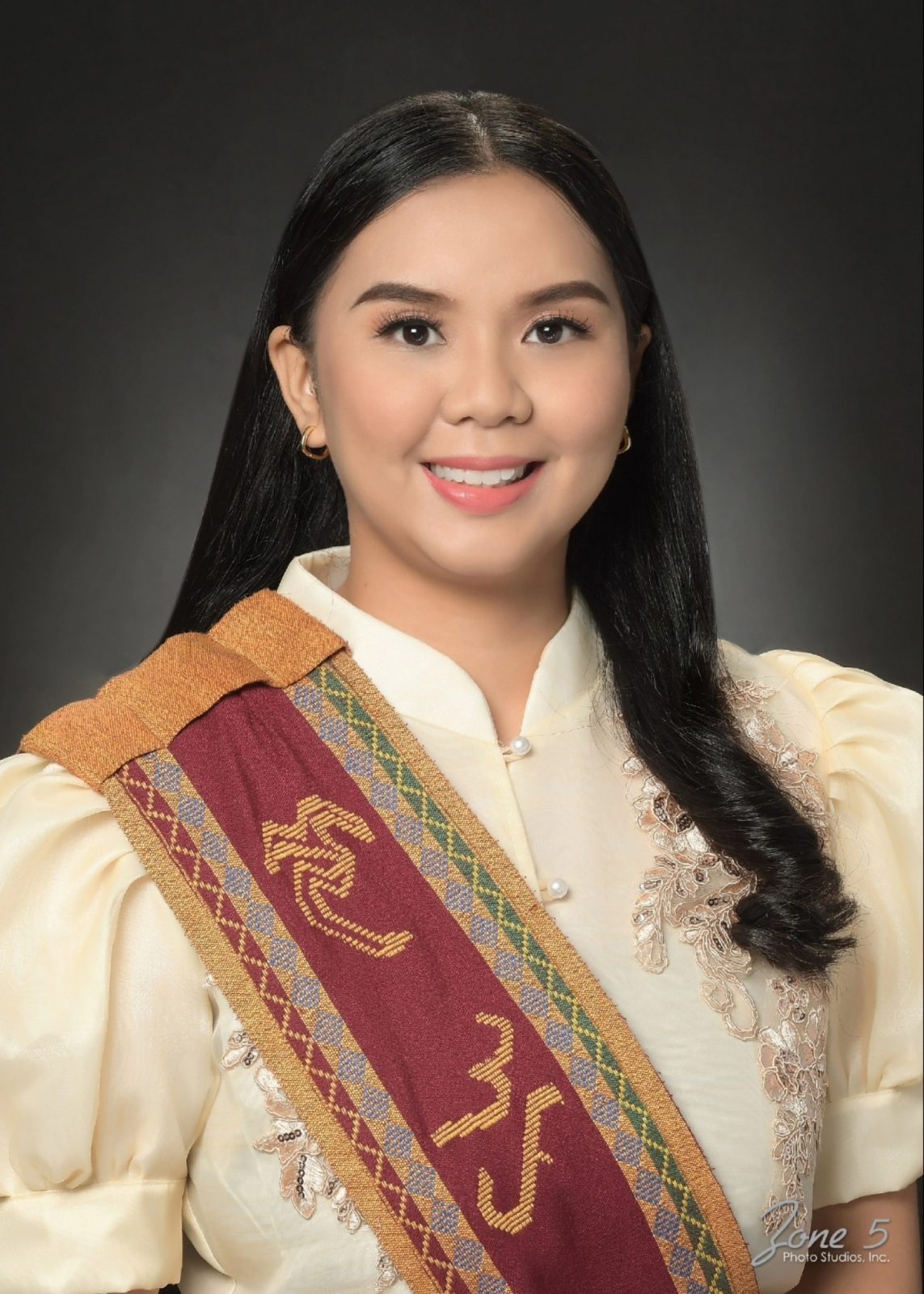 Leading the examinees is Patricia Marie R. Imperial with an 88.60% rating. She is followed by fellow UPD examinee Queenie Anne C. Umadhay at second place with an 87.20% rating. Completing the triumvirate of UPD examinees at the top is Maria Theresa D. Lucas at fourth place with an 86.60% rating.
Furthermore, the University is among the top-performing schools in this round of LESW. According to the Professional Regulation Commission (PRC), a school is considered top-performing if it has 10 or more examinees with at least 80% passing rate.
In a correspondence with UPDate Online, Ana Teresa L. Prondosa, an assistant professor of social work and former DSW chair, said "The CSWCD has been Top 1 for four years now, maintaining its 100% passing rate in the LESW."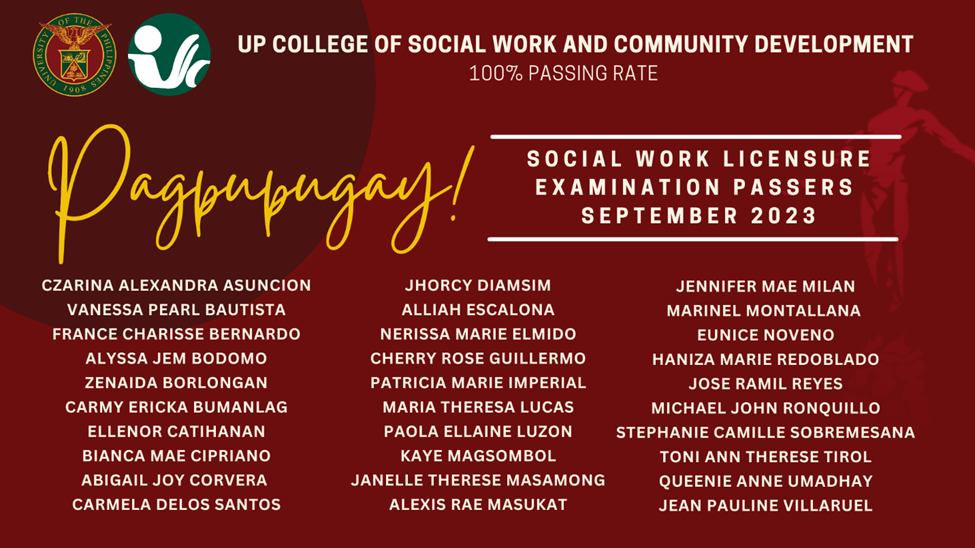 The PRC announced on its website that 3,878 of 6,833 examinees passed the examination given by the Board of Social Workers in the National Capital Region, Baguio, Butuan, Cagayan de Oro, Calapan, Cebu, Davao, Iloilo, Kidapawan, Koronadal, Legazpi, Lucena, Pagadian, Palawan, Pampanga, Rosales, Tacloban, Tuguegarao, and Zamboanga this September.