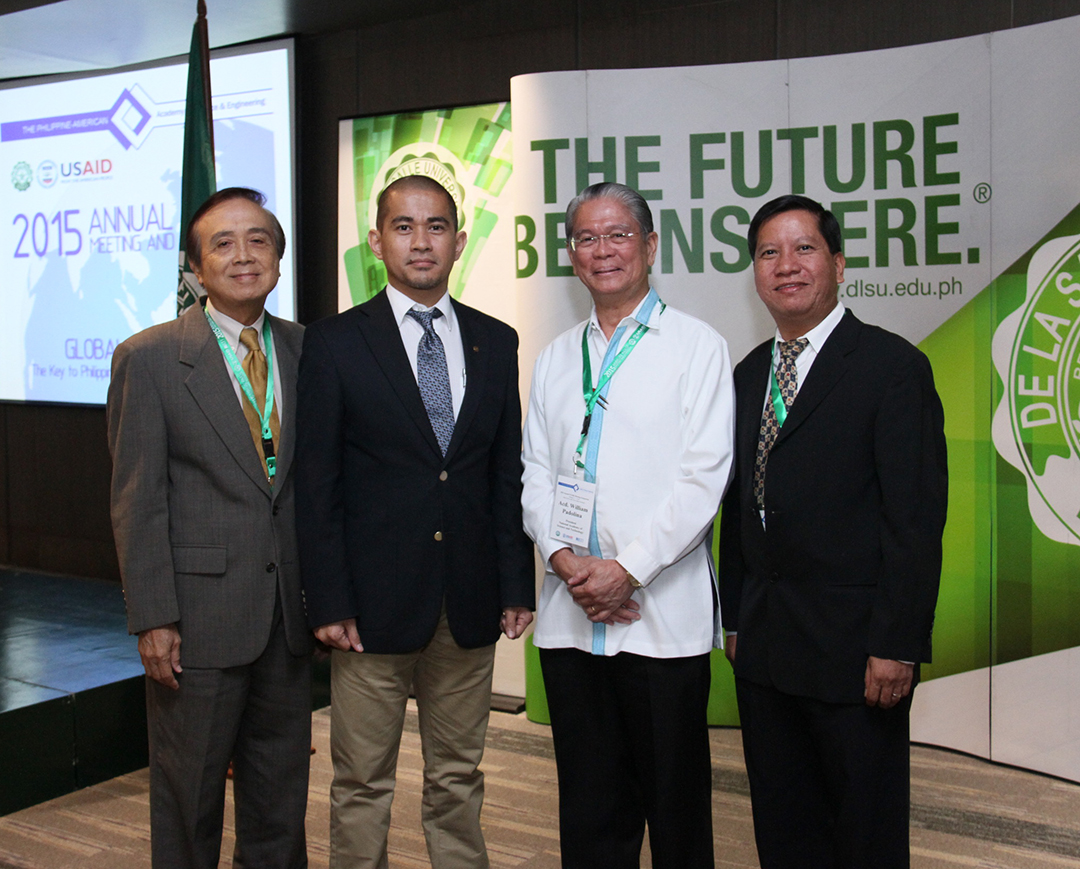 By Benito V. Sanvictores Jr.
(MAR. 20) – Dr. Ernesto Pernia, Professor Emeritus at the UPD School of Economics, and Dr. Gonzalo Serafica, Visiting Scientist at the College of Engineering, received the 2015 Severino and Paz Koh Lectureship Awards for Science and Engineering, respectively, at the 2015 Annual PAASE Meeting and Symposium (APAMS).
Pernia is awarded for his "outstanding scholarship in economic and development issues, such as population and human resources, education and health, science and technology in economic development, economic growth and poverty reduction, and urban and regional development, and dedicated public service to the country." Serafica, on the other hand, was recognized for his "contributions to technology commercialization, invention and patents."
APAMS is the yearly flagship event of the Philippine-American Academy of Science and Engineering (PAASE). Now on its 35th year, the event was held at the De La Salle University, Manila from Feb. 5 to 7 where Pernia and Serafica delivered lectures on their fields of expertise.
PAASE is a non-profit organization composed of scientists and engineers of Philippine descent who have distinguished themselves in scholarly and research related activities. PAASE was founded and incorporated in the US State of Indiana on Apr. 23, 1980.
The award recognizes outstanding scientific and technological accomplishments of PAASE members.
The event was organized by a local group of scientists and engineers led by PAASE president Dr. Raymond Tan, with the support of USAID's Science, Technology, Research, and Innovation for Development (STRIDE) Program, a five-year, P1.3 billion initiative by the United States Agency for International Development (USAID) that will spur inclusive economic growth by boosting science and technology research. –  image courtesy of PAASE