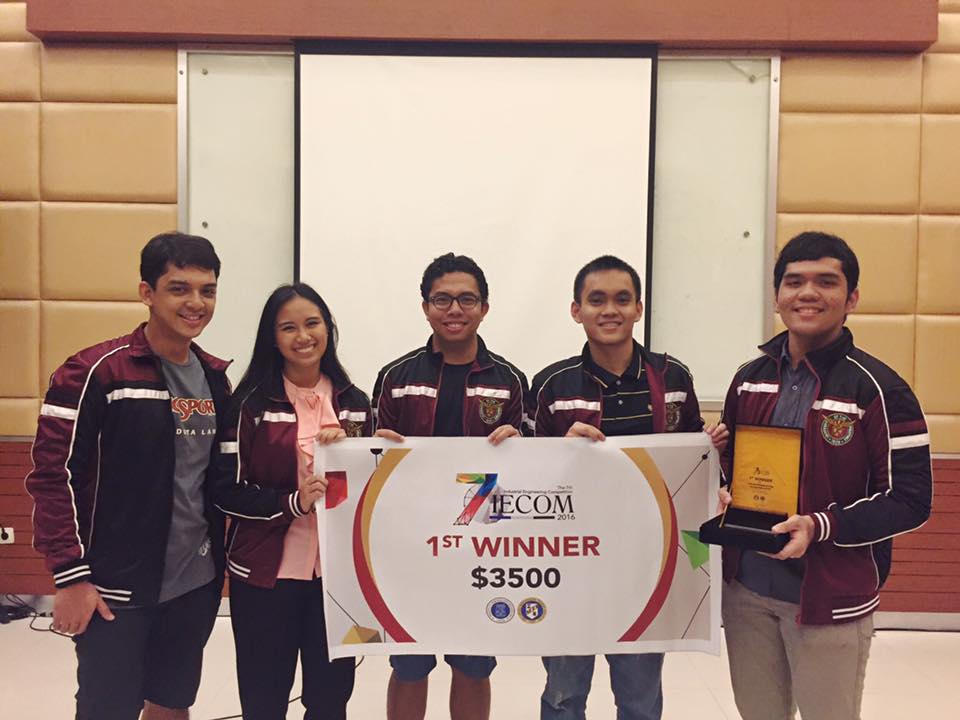 (February 2)—Four graduating students of the Department of Industrial Engineering and Operations Research (DIEOR) won the first prize in the 7th Industrial Engineering Competition (IECOM) held in Bandung, Indonesia from Jan. 9 to 17.
Organized by the Intitut Teknologi Banbung (ITB), the oldest technology-oriented university in Indonesia, IECOM is a competition among industrial engineering and engineering management students from all over Southeast Asia.
The team, composed of Daniel Roi Agustin, James Reneir Domingo, Dominic Aily Ecat and Arizza Ann Nocum, bested teams from Chulalongkorn University, Universitas Indonesia, Universitas Gadjah Mada and ITB in the final round of competition.
In the finals, the competing teams were asked to present a solution to problems of two major Indonesia companies, Unilever Indonesia and Toyota Motor Manufacturing Indonesia. The finalists visited the two plants, were given onsite orientations and then were asked to present their solutions in two 12-hour workdays.
On winning the competition, Agustin said, "The experience of competing in another country in the name of the university is a very humbling experience. I hope that we were able to make the university and country proud. I would also like to thank all of our professors who taught us the knowledge and skills that we needed to win the competition."
Nocum said she is very grateful to the DIEOR in giving her a chance to join the competition. "I'm even more grateful after winning because all the skills and knowledge I applied in the competition are due to my professors."
In addition to a trophy, the DIEOR team received $3,500, which according to Agustin will be used to support DIEOR students in future competitions. This is the second time UP DIEOR won the title in the competition, 2012 being the first. — Bino Gamba, photo courtesy of Dominic Aily Ecat