UP Diliman (UPD) received from the Anti-Red Tape Authority (ARTA) the Silver Award of the 2022 ARTA Report Card Survey (RCS) for garnering a very satisfactory rating in the RCS last year.
The Silver Award was the highest recognition ARTA gave in 2022 since no government agency scored an excellent rating, which is equivalent to a Gold Award.
UPD, in particular the Diliman Cash Office (DCO), University Health Service, and the Office of the University Registrar, was recognized for achieving a very satisfactory rating or an RCS rating of 90 to 94 percent.
The University was one of five Silver awardees. The others were the Department of Foreign Affairs, Department of Trade and Industry, Government Service Insurance System, and the Philippine Children's Medical Center.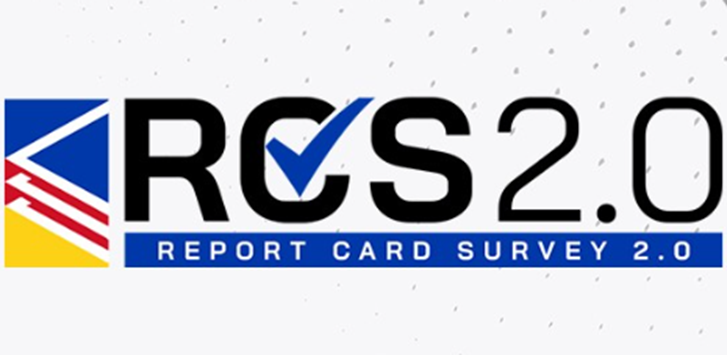 According to the ARTA website, "Section 20 of RA No. 11032, or the Ease of Doing Business and Efficient Government Service Delivery Act of 2018, mandates all offices and agencies providing government services to be subjected to an RCS to be initiated by ARTA, in coordination with the Civil Service Commission and the Philippine Statistics Authority. The RCS is a holistic tool that measures the effectiveness of the Citizen's Charter in reducing regulatory burdens and the impact of the human resource systems and programs on delivering efficient government service. It focuses on measuring the quality, efficiency, and adequacy of government services through evaluation of the streamlining initiatives of government agencies and local government."
The RCS was conducted from September to November 2022 covering 50 government agencies (30 national government agencies, five government-owned and/or controlled corporations, five local government units, five state universities and colleges, and five government hospitals).
In line with the award, UPD received from ARTA a monetary incentive of P100,000.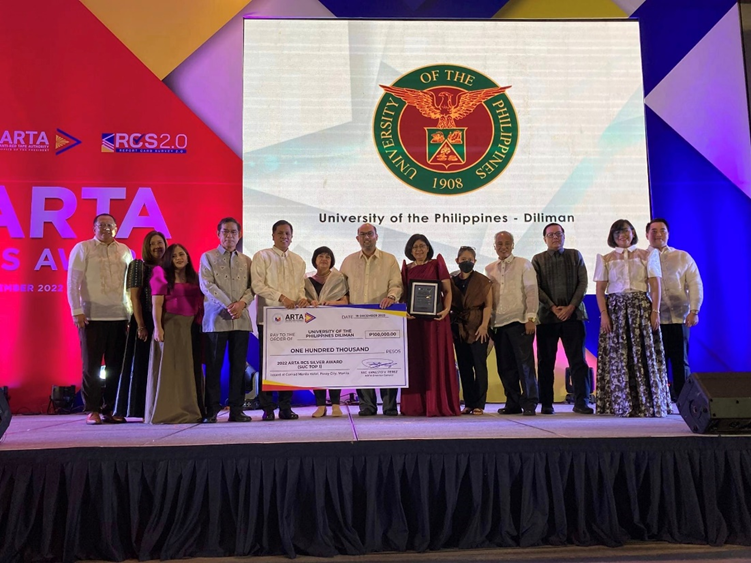 At the awarding ceremonies on Dec. 19, 2022 at the Conrad Manila Hotel in Pasay City were UPD Vice Chancellor for Administration Adeline A. Pacia, DCO Director Arlene A. Romero, UPD Human Resources Development Office (HRDO) Director Augustus C. Resurreccion; UP System Vice President for Administration Nestor G. Yunque and Assistant Vice President for Public Affairs Jose Wendell P. Capili; and HRDO staff Rogelio T. Estrada Jr. and Chitty C. Macatangay.