UP Diliman (UPD) through the Center for Policy and Executive Development (CPED) of the UPD National College of Public Administration and Governance (NCPAG) entered into a memorandum of understanding (MOU) with the Anti-Red Tape Authority (ARTA) on Sept. 18 at the NCPAG Assembly Hall.
Signed by UPD Chancellor Edgardo Carlo L. Vistan II and ARTA Director General Ernesto V. Perez, the MOU aims to promote collaboration and enrich the intellectual environment of both parties.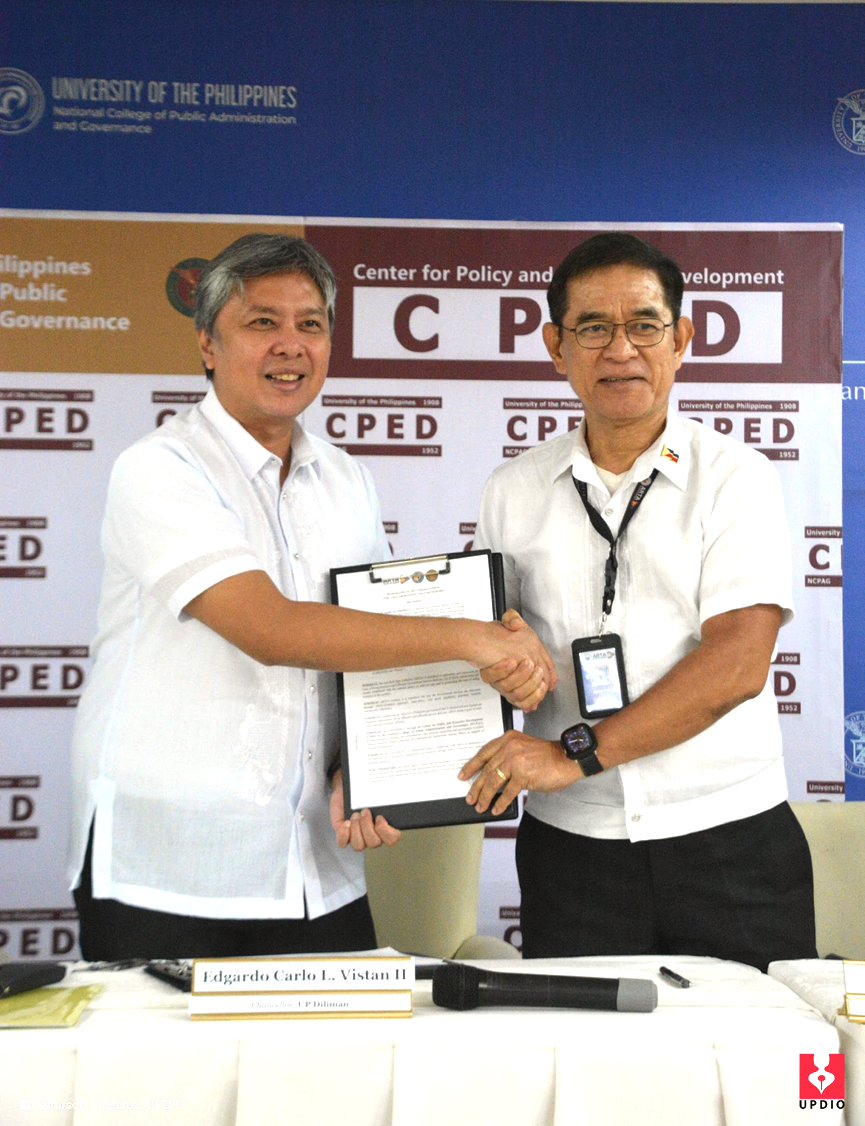 ARTA is a national government agency mandated to administer and implement Republic Act 11032, or the Ease of Doing Business and Efficient Government Service Delivery Act of 2018.
Through the MOU, the University will support ARTA in its mission to transform the way government services are delivered through the whole-of-the-nation approach, innovation, and good regulatory practices towards bureaucratic efficiency.
According to the Philippine Congress website, the whole-of-the-nation approach is the government's policy to "prioritize and harmonize the delivery of basic services and social development packages in conflict-affected areas and vulnerable communities, facilitate societal inclusivity, and ensure active participation of all sectors of society in pursuit of the country's peace agenda."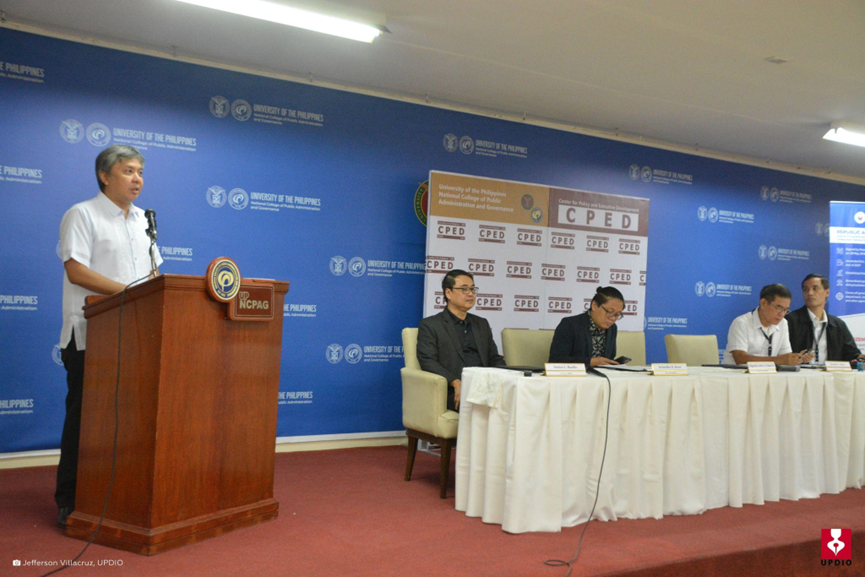 UPD will extend technical assistance to ARTA in the following areas: development and execution of executive certificate courses on regulatory management systems and strategic public management; conduct of training and capacity-building activities on regulatory impact assessment for national government agencies and local government units; conduct of policy research on ARTA priority sectors and areas particularly in the mining, logistics, and housing; and identification and implementation of opportunities for other forms of cooperation. Witnessing the MOU signing were NCPAG Dean Kristoffer B. Berse, ARTA Deputy Director General Genesis Abot, and CPED Director Enrico L. Basilio.