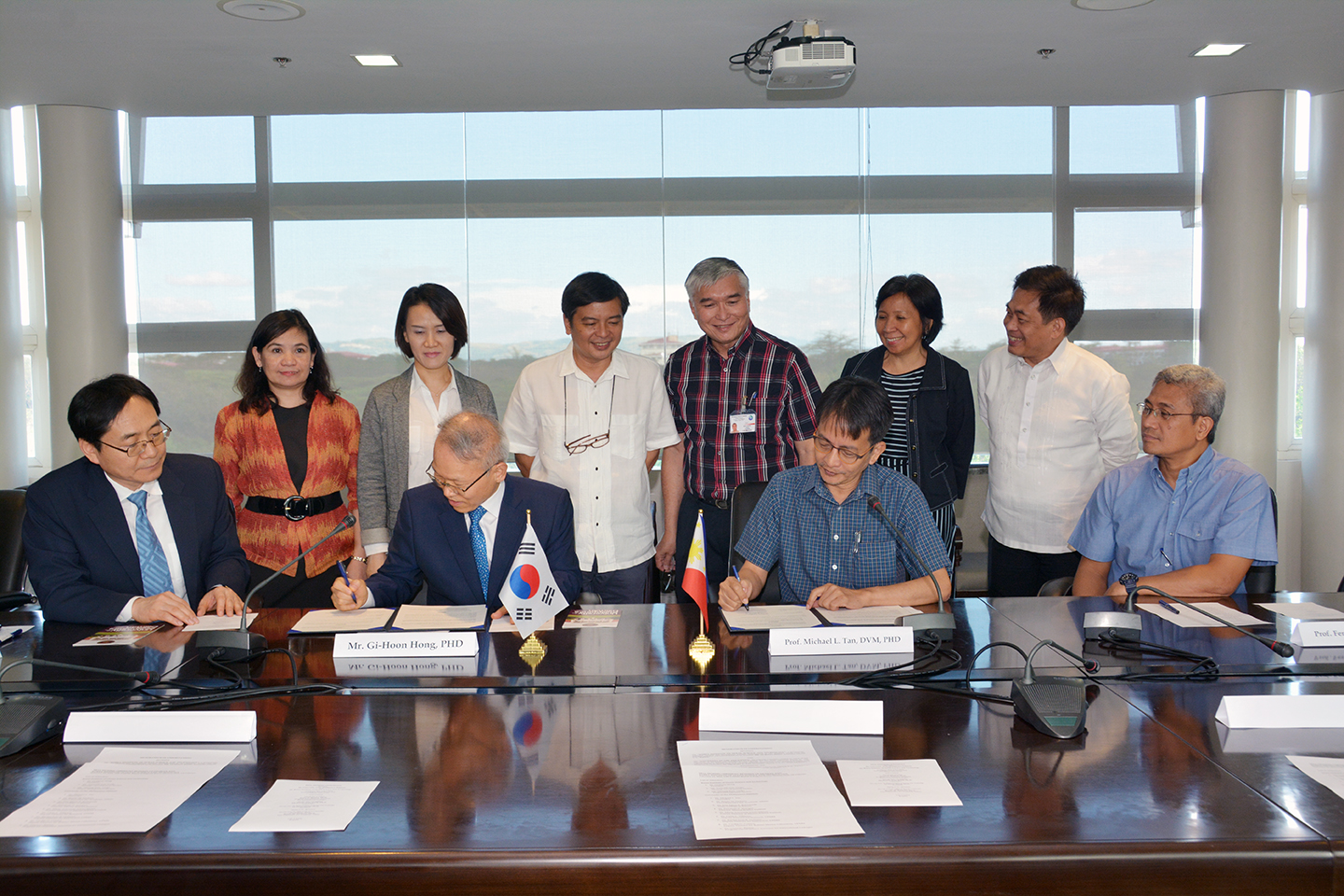 (Feb. 12)—The University of the Philippines Diliman (UPD) and the Korea Institute of Ocean Science and Technology (KIOST) entered into a memorandum of understanding (MOU) to consolidate, develop and intensify the cooperation between the two parties in the field of ocean science and technology.
UPD, through The Marine Science Institute (MSI), and KIOST agreed on overarching themes such as research collaboration in oceanography, marine biodiversity and ecology, marine chemistry, biogechemical cycle studies, natural products chemistry and paleoclimatology of coral reefs in the Western Pacific and its marginal seas; development of joint training and scientific projects; and facilitate exchange of marine scientific and academic information, knowledge and technology between the Philippines and the Republic of Korea.
KIOST is a government-supported research and development institute tasked with discovering new scientific knowledge about the ocean for the benefit of the Korean people.
Signed on Feb. 12 at the Board of Regents Room by UPD Chancellor Michael L. Tan and KIOST President Gi-Hoon Hong, the MOU is valid for five years.
Witnessing the event were UPD Vice Chancellor for Academic Affairs Dr. Benito M. Pacheco, UPD College of Science dean Dr. Jose Maria P. Balmaceda, MSI director Dr. Fernando P. Siringan, former MSI directors Dr. Gil Jacinto and Dr. Marie Antonette Juinio-Meñes, KIOST Strategy Development Section Leader Youn-Ho Lee and KIOST Project Management Section Leader Nayang Kim. – Bino C. Gamba, photo by Leonardo Reyes