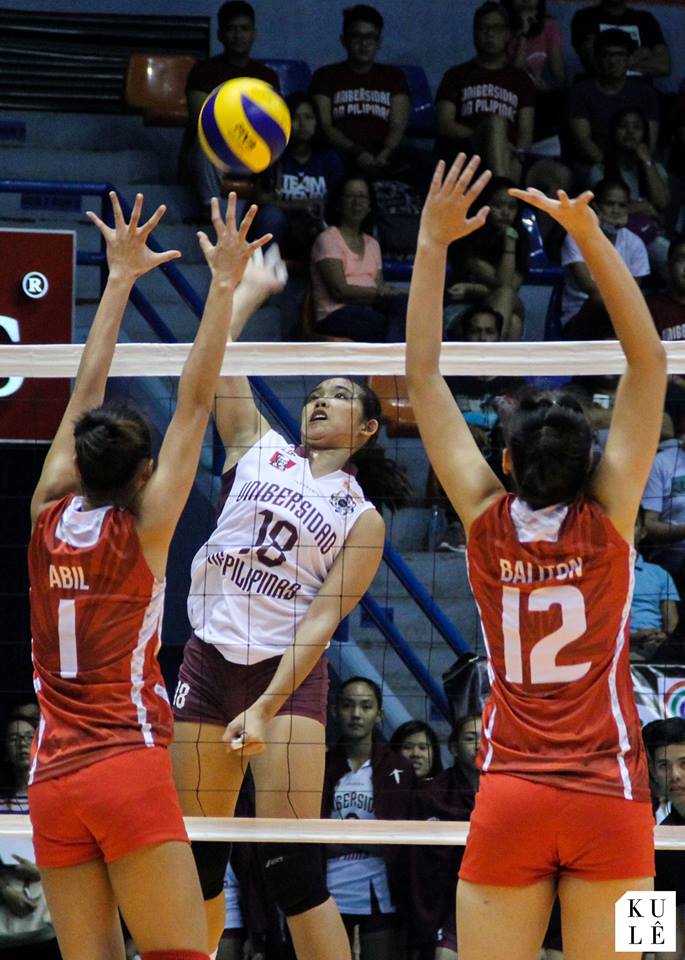 (February 1)—The UP Women's Volleyball team defeated the University of East Lady Warriors in three straight sets, 25-20, 25-13, 25-21, in the opening game of University Athletic Association of the Philippines (UAAP) Season 78 Women's Volleyball Tournament at The Arena in San Juan City.
The Lady Maroons had a slow start in the first set, but with a well distributed and a variety of attacks in the second and third sets the Lady Maroons dominated the Lady Warriors to clinch their first win.
Rookie Diana Mae Carlos led the Lady Maroons with 9 points from 9 attacks to earn the Best Player of the Game award.
The Lady Maroons next game against De La Salle University is on February 6, 2 p.m. at the PhilSports Arena. —Photo courtesy of Philippine Collegian