The UP Fighting Maroons Men's Basketball Team (UPMBT) now has nine wins.
The UPMBT defeated the University of the East (UE) Red Warriors, 83-69, in the second round of the University Athletic Association of the Philippines (UAAP) Season 85 men's basketball tournament, on Nov. 5, at the Smart Araneta Coliseum in Quezon City.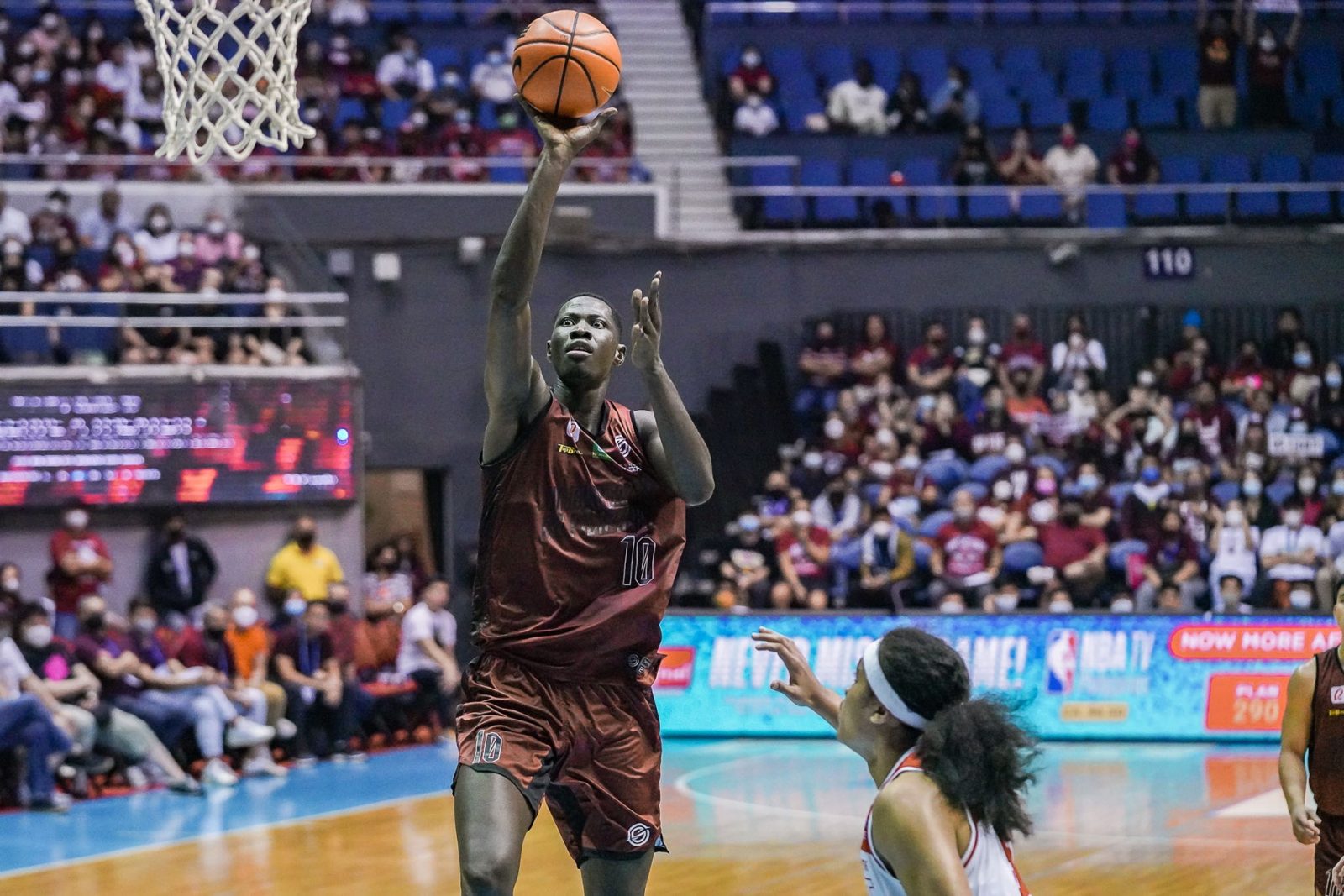 The UP Fighting Maroons had a fiery 12-0 start. With a good defense, a barrage of three-point shots, and inside points from Malick Diouf and Henry Galinato, the UPMBT cruised to a comfortable lead, 49-33, going into the second half of the game.
In the third canto, the UPMBT was unable to sustain its good start and committed a number of errors. The UE Red Warriors trimmed down the UP Fighting Maroons' lead to a single digit, 55-63, going into the final quarter.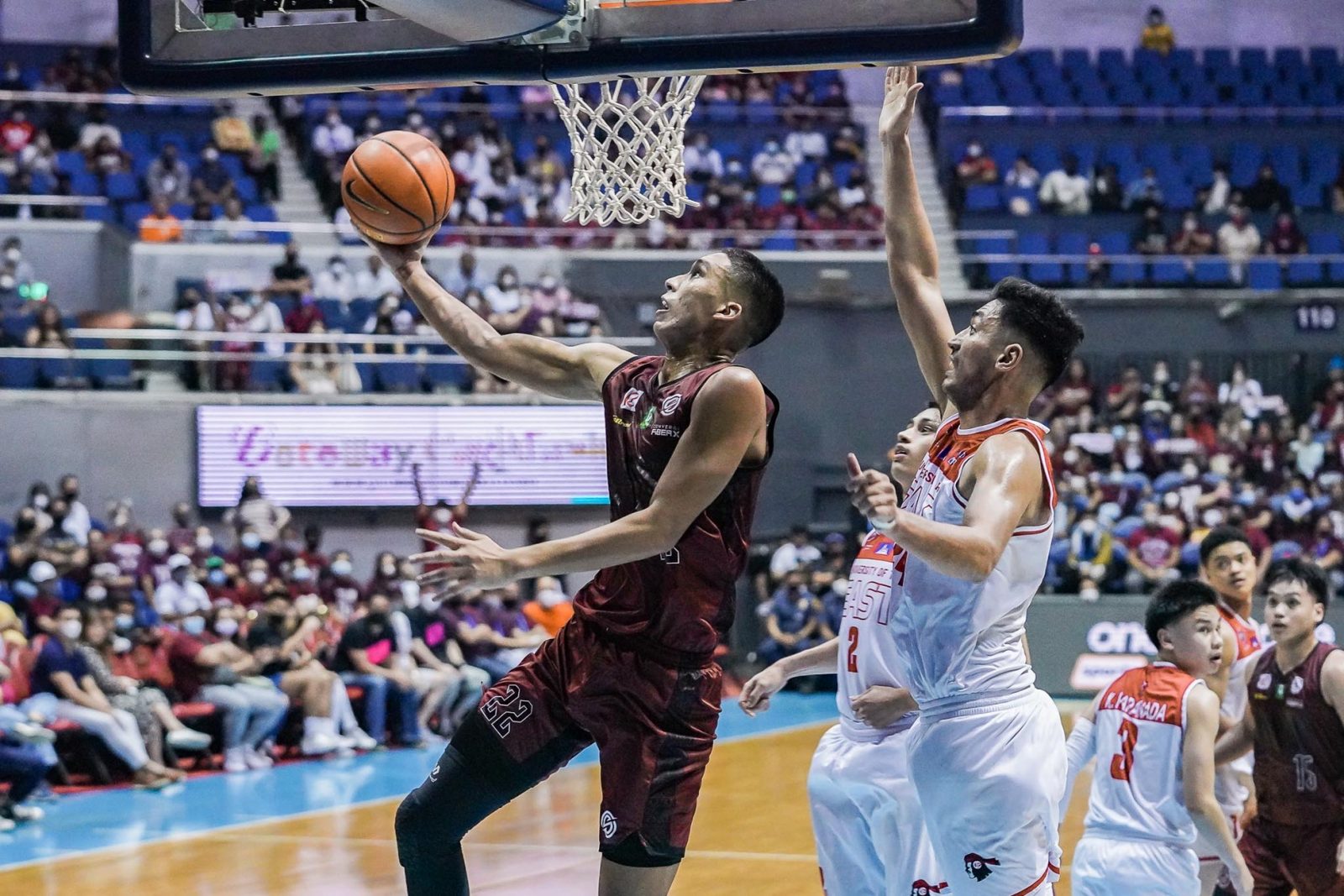 The UE Red Warriors continued its good offensive work. Led by Jalen Stevens' inside plays and the free-throw shooting of Kyle Paranada, UE was within striking distance, 64-71, with still four minutes and two seconds left to play.
Led by Diouf, Zavier Lucero, and Cyril Gonzales, the UP Fighting Maroons sparked a 12-3 scoring attack to increase the UPMBT's lead, 83-67. UP sealed its ninth victory in 10 outings.
Diouf had another monstrous game, scoring 23 points, 15 rebounds, four assists, three steals, and two blocks. He copped a back-to-back Player of the Game awards. Diouf was backstopped by the equally sterling performance of Lucero who scored 17 points, four assists, two rebounds, and two blocks. Harold Alarcon and Terrence Fortea contributed 10 points apiece.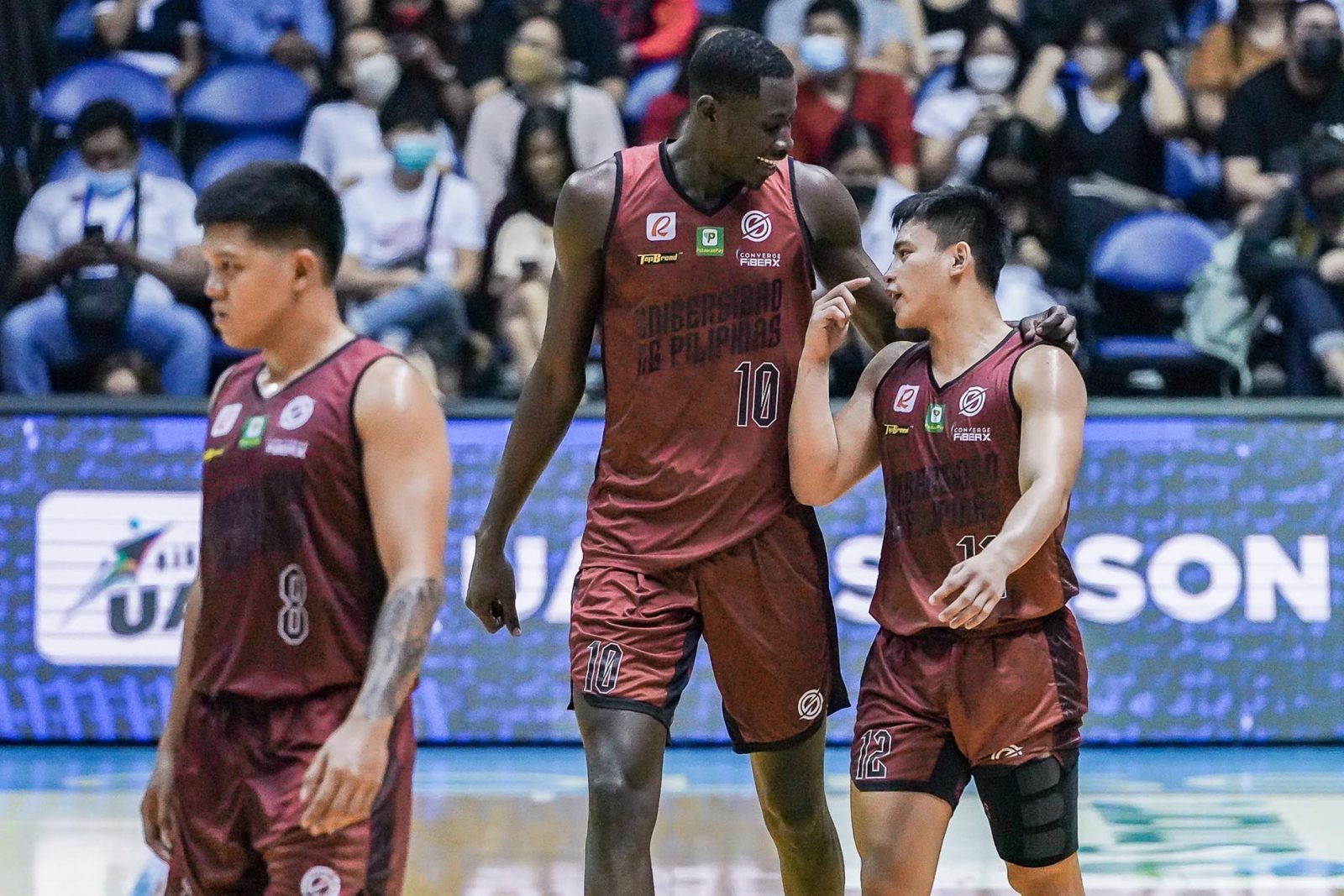 The UP Fighting Maroons outrebounded the UE Red Warriors, 46-31. They also had more bench points than UE, 44-19, while the UE outscored the UPMBT in starter points, 50-39. The UPMBT's next game is against the Far Eastern University Tamaraws on Nov. 17, 4:30 p.m., at the Smart Araneta Coliseum.