The UP Fighting Maroons Men's Basketball Team (UPMBT) repulsed the late game run of the University of the East (UE) Red Warriors, to score another breathtaking win, 84-77, in the University Athletic Association of the Philippines (UAAP) Season 85 men's basketball tournament on Oct. 19 at the Mall of Asia Arena in Pasay City.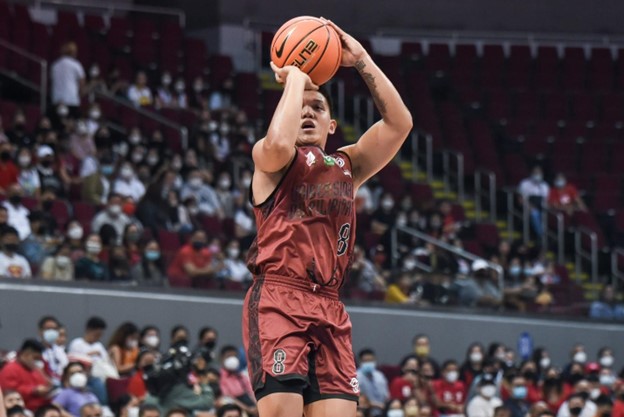 It was a close game from the get-go between the two teams as UE took the upper hand, 41-38, at the end of the second quarter. The UPMBT then regained its composure and closed out the third quarter with a three-point lead, 59-56.
At the 42.8 mark of the payoff period, Zavier Lucero scored on an "and one" play to give the UPMBT a comfortable 10-point lead, 79-69.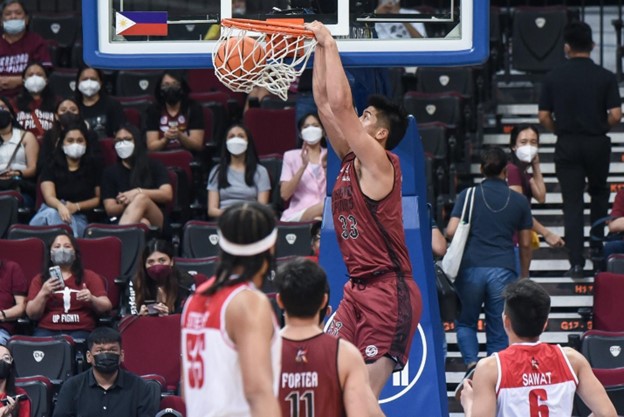 UE's Calvin Payawal, however, refused to give up as he drained back-to-back three-point shots to cut down the UPMBT's lead to four points, 79-75, still with 29.8 seconds to go.
In the ensuing plays, Fighting Maroons' Gerry Abadiano split his free throws, while UE's Nikko Paranada scored on a layup on the other end to push the Red Warriors within striking distance, 77-80, with 15.6 seconds remaining.
Malick Diouf, who was then sent to the charity line on a duty foul by the UE's Jalen Stevens, sank his two free throws to give the UPMBT an 82-77 advantage with 14. 4 seconds left.
In the next Red Warriors possession, Kyle Paranada trooped to the charity line but missed his two freebies, as Harold Alarcon completed his two free throws to seal the game for the Fighting Maroons.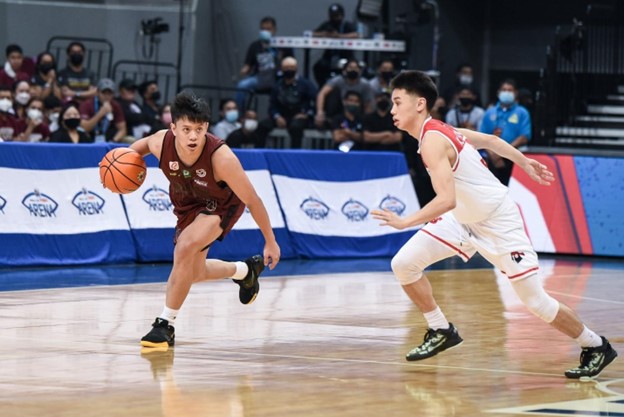 Carl Tamayo, who left the game at the 56.5 mark of the final period because of a twisted right ankle, led the Fighting Maroons with 13 points, seven rebounds, and one assist. Abadiano and Terrence Fortea also scored 13 points each, while Diouf contributed eight points and 11 rebounds.
The UPMBT starters had more points over UE, 54-17, while UE outscored the Fighting Maroons in the bench point production, 60-30. The Fighting Maroons will face the University of Santo Tomas Growling Tigers on Oct. 22, 1:00 p.m. at the Ynares Center in Antipolo City.