The UP Fighting Maroons barged into the winning column in Season 85 of the University Athletic Association of the Philippines (UAAP) women's volleyball tournament by defeating the University of the East (UE) Lady Warriors on March 6 at the Mall of Asia Arena in Pasay City.
The UP Fighting Maroons had a slow start as UE took the opening set 22-25. However, they were able to defeat the UE Lady Warriors in the succeeding sets.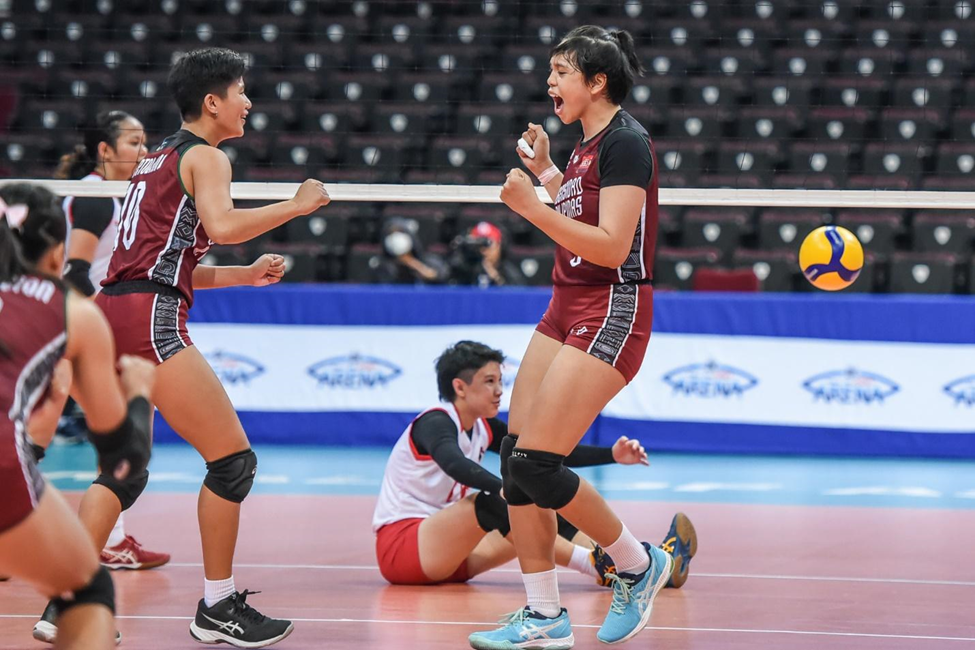 Niña Ytang led UP to fight back and find its bearing in the second frame, 25-18, to equalize the match.
The UP Fighting Maroons continued its superb showing and were in control of the third set of the game and had the upper hand in the second technical time out, 16-13. The UE Lady Warriors were able to come within a point,16-17, but UP's Abi Goc, Stephanie Bustrillo, and Ytang stepped up as the UP Fighting Maroons took the third set, 25-19, and gained a 2-1 advantage against the UE Lady Warriors.
Led by Ytang's impressive net defense, UP seemed to coast towards sure victory as they established a comfortable lead, 20-12, in the fourth set.
The UP Fighting Maroons, however, committed errors in the succeeding plays as UE managed to cut UP's lead to four points, 19-23. In the ensuing rally, UE's Dara Nieva committed a service error that gave UP the match point.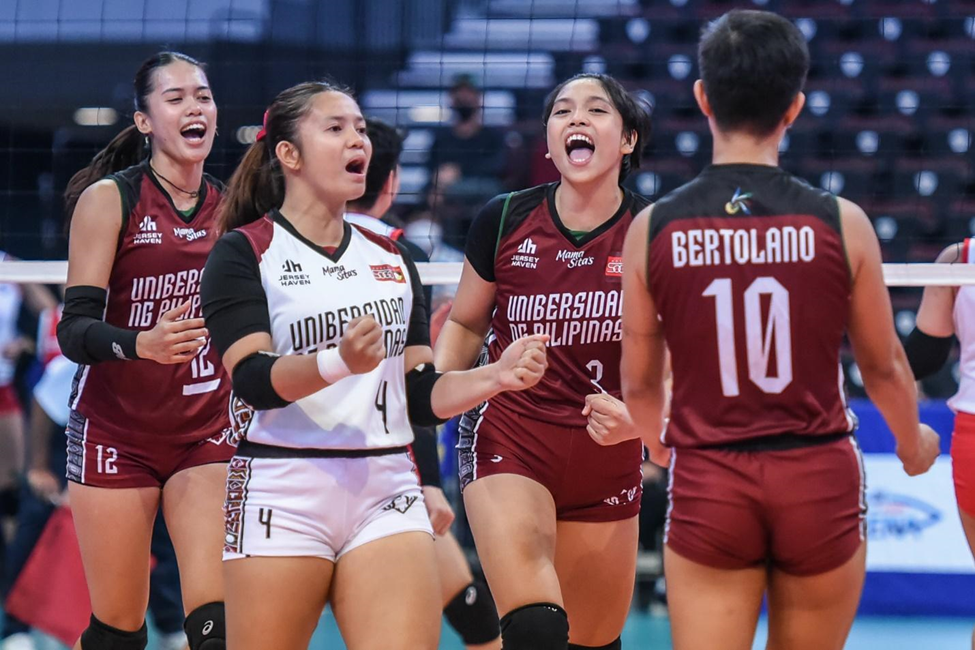 Although KC Cepada gave UE breathing room with a cross-court attack, UP's Allyssa Bertolano answered with her own cross-court hit to clinch the game for the UP Fighting Maroons, 25-20.
UP now has a 1-2 win-loss record.
Ytang was named best player of the game. She paced the UP Fighting Maroons with 20 points built on 12 attacks, seven blocks, and a service ace. She was backstopped by Bustrillo with 16 points, while Bertolano contributed 10 points.