In preparation for the coming elections on May 9, the UP Law (LAW) Center Training and Convention Division and the Commission on Elections (COMELEC) recently held a live training program for military officers of the Armed Forces of the Philippines (AFP) Reserve Command.
Held on March 11, the training featured relevant discussions on constitutional and electoral laws as well as the Omnibus Election Code. The program likewise discussed matters relating to security, such as the proper use of firearms and the guidelines that must be followed in the operation of checkpoints.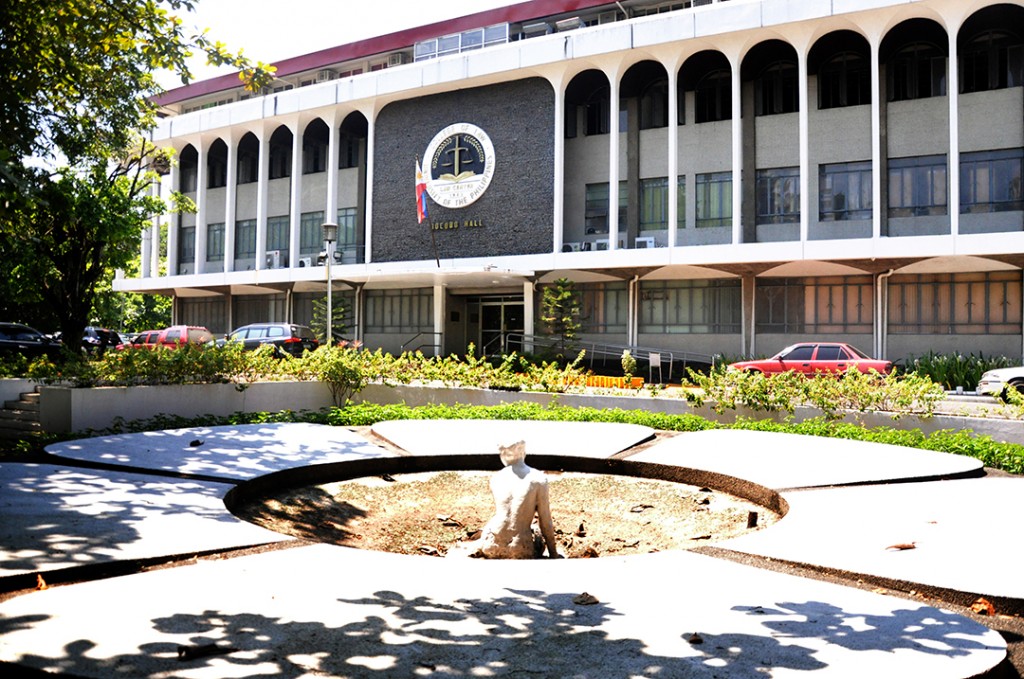 Seminar speakers were lawyer and LAW senior lecturer Marwil Llasos, and COMELEC representatives John Rex C. Laudiangco and Jayvee Villagracia.
An expert in homeland security, public safety, and strategic studies, Llasos discussed COMELEC's power to deputize the AFP along with the mandate of the latter as granted by law. He likewise shed light on the legal bases governing these elections, such as the 1987 Constitution of the Philippines, Administrative Code, Omnibus Election Code, and the AFP Modernization Act.
Laudiangco and Villagracia jointly discussed the dos and don'ts during the election period, canvassing, and proclamation day. Laudiangco is COMELEC director and head of the Gun Ban Committee and Security Force, while Villagracia is election officer of COMELEC San Juan City Office.
Brigadier General Peter C. Suchianco, chief of the Judge Advocate General Service Reserve, said, "These are the initiatives that we look forward to and need to push because, while we all know that ignorance of the law excuses no one from compliance therewith, it is a fact that a lot of people really don't know the law."
He said it is their duty to inform their uniformed personnel, "so that we can act properly."
In addition, Suchianco said the upcoming elections are not just the responsibility of COMELEC, the people in government, or AFP, but the whole nation.
"The future of the country is charted by the leaders that we put in place, so it is our responsibility and our duty to perform our respective roles in the coming elections as provided by law," he said.
According to Department of Energy undersecretary and vice chairperson of the AFP Reserve Command Multi-Sector Government Council, Felix William B. Fuentebella, the training seminar's purpose is to provide the military with a guide on legally monitoring the elections.
Also present at the seminar was LAW dean Prof. Edgardo Carlo L. Vistan II, who introduced the speakers.
Aside from military officers, the training program was attended by law professors and election officers. — with a report from UP LAW