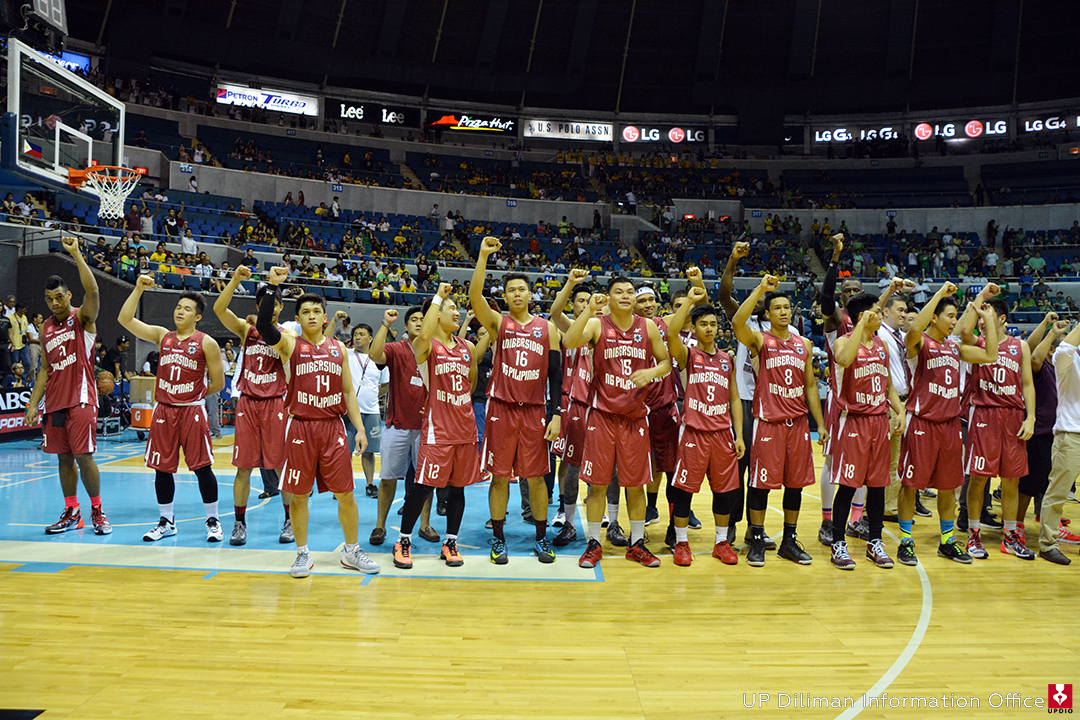 By  Javier Palaña, images by Jefferson Villacruz
(SEPT. 9)—The University of the Philippines (UP) Fighting Maroons trounced on a clueless De La Salle University (DLSU) Green Archers squad, 71-66, to capture its second straight win in Season 78 of the University Athletic Association of the Philippines Men's Basketball tournament at the Smart Araneta Coliseum on Sept. 9.
The Fighting Maroons are enjoying their first 2-0 start in over a decade, which incidentally also had the Taft-based squad as its victim when they won their second straight game way back July 14, 2005.
UP led right from the tip and kept DLSU at bay the whole game. Jett Manuel and Paul Desiderio led a balanced UP offensive right in the first half to erect a commanding 41-28 lead at the half. The gap widened to as much as 17 points with a little over two minutes remaining in the third quarter.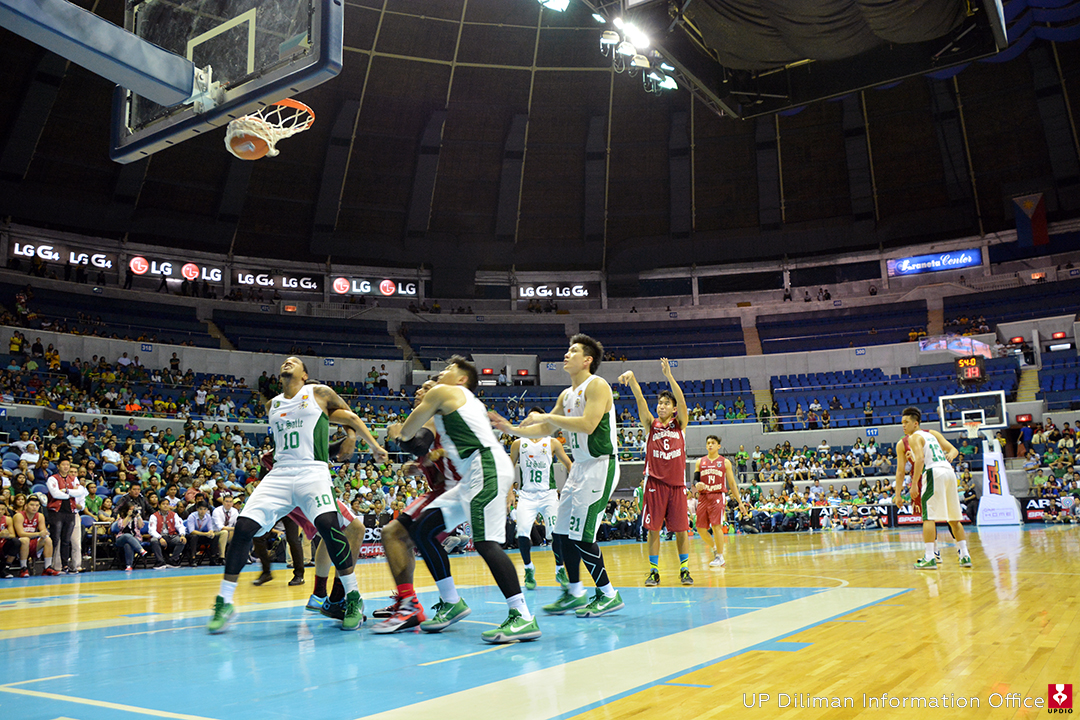 The erstwhile unbeaten Archers tried to turn the tide with a 14-3 rally, courtesy of rookie Andrei Caracut and big man Prince Rivero, to threaten at 61-65 at the 42.3 mark of the fourth. DLSU attempted to play the foul game, fouling Andrew Harris. Harris missed both his charities, only for Desiderio to collar the offensive board for UP. Harris was fouled again, this time making both free throws to push the Maroons up by 6. Jeron Teng pushed off Agustini Amar in the next possession after the latter intercepted the pass off the Archer's set inbound play. Teng was called for an offensive foul, his fifth, with 40.6 ticks remaining on the game clock. The Maroons then sank four straight free throws courtesy of Amar and Henry Asilum to seal the game.
Manuel and Desiderio paced UP with 14 and 13 points, respectively, while Prince Rivero led the way for the Green Archers with 15 markers. This is UP's first win against La Salle since August 22, 2009.