If, on Oct 12, the 75 score meant they were five points short of winning the game against the National University (NU) Bulldogs, a score of 75 on the 31st gave the UP Fighting Maroons Men's Basketball Team (UPMBT) a 12-point lead against the Bulldogs' 63 score at the Smart Araneta Coliseum in Quezon City.
The second round of the University Athletic Association of the Philippines (UAAP) Season 85 men's basketball tournament saw the UPMBT extend their winning streak to four. The UPMBT also maintained their top spot in the team standing with a 7-1 win-loss record.
Cyril Gonzales, who tallied 15 points, two rebounds and two steals, came up big in the final stretch of the fourth period. His three-pointer shots at the 47.3 mark sealed the victory for the UP Fighting Maroons.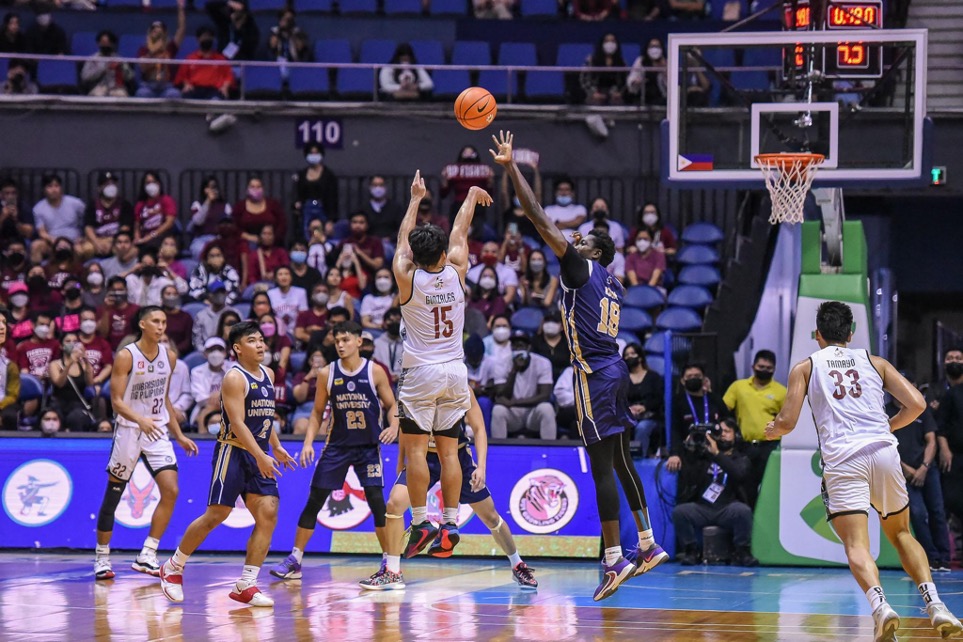 The Bulldogs were in control of the early goings of the game, but the UP Fighting Maroons kept within striking distance through the buzzer-beating three-point shots of Zavier Lucero at the end of the first and second quarters. The UPMBT was just trailing by three points, 37-40, at the half-time break.
The UP Fighting Maroons, led by Henry Galinato, James Spencer, and Lucero, had a strong start in the third canto and eventually got the upper hand, 54-52, going into the final period.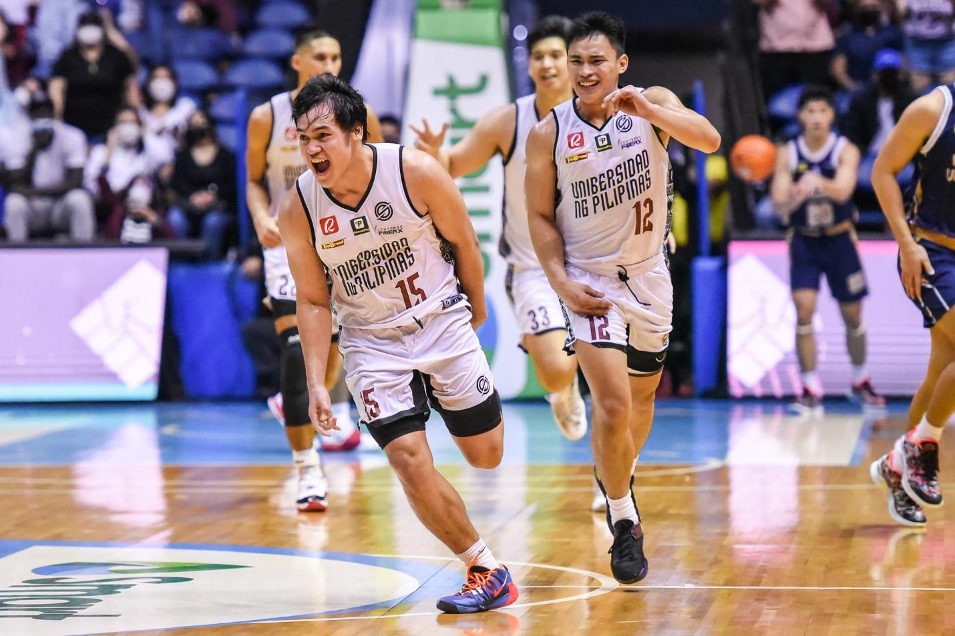 The UPMBT continued its hot offense at the start of the payoff period as they uncorked an 8-3 run to increase its lead, 62-55, with over eight minutes more in the game. The NU, however, refused to go down without a fight as they made an 8-0 counter-run, capped by an and-one play by Justin Palacielo to regain the lead, 63-62, with four minutes and 33 seconds left to play.
The UP Fighting Maroons then tightened their defense as they held the Bulldogs scoreless from then on. Gonzales and Carl Tamayo took over in the UP Fighting Maroons' 13-0 scoring assault to secure the win for the Diliman dribblers.
Lucero led the UP Fighting Maroons with 16 points, five assists, four rebounds, two steals, and a block. Spencer contributed 11 points, four assists, and three rebounds. Tamayo and Galinato chipped in eight points apiece.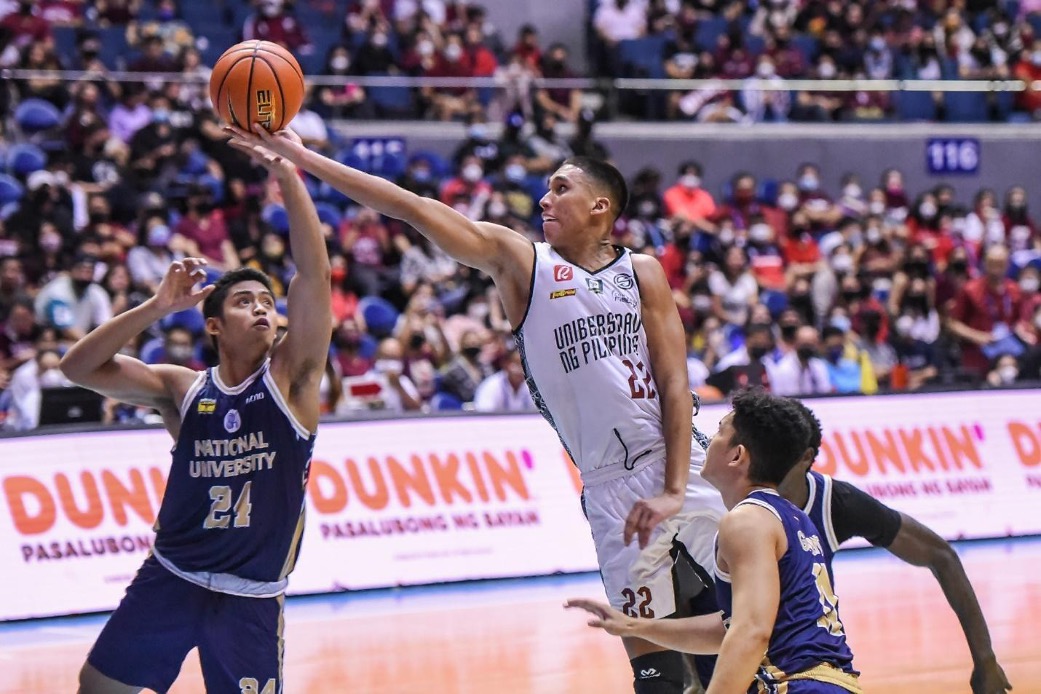 The UP Fighting Maroons capitalized on the errors committed by the Bulldogs by producing 19 points off turnovers. They also had more assists 26-14, while the Bulldogs outrebounded the UP Fighting Maroons, 47-34.