The University Job Fair (UJF) finally returned to provide job opportunities and work-related guidance to college students within and outside of UP Diliman (UPD), from March 20 to 24, 9 a.m. to 4 p.m. at the Student Union Building (SUB).
Previously put on hold due to the pandemic, Conquering Boundaries: University Job Fair 2023 offered a variety of workshops, talks, and counseling sessions, all intended to provide students with the help they need to build their careers, search for employment, and make work-related decisions.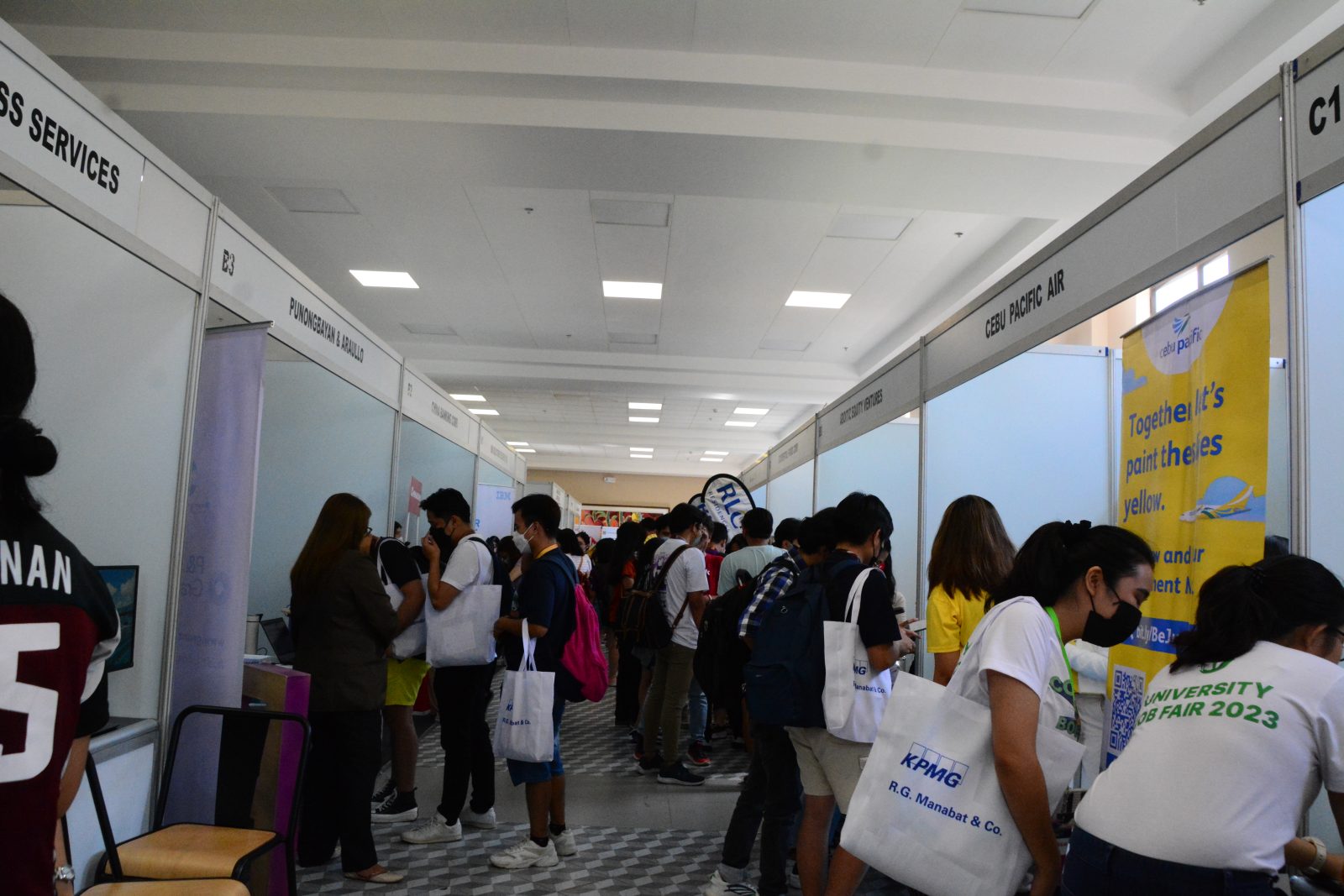 The UJF had over 50 companies ranging from manufacturing to finance in different fields and was open to all undergraduate and graduate students looking for internships or jobs.
There were also pre-events held both online and on-site before the scheduled UJF: Crash Course Monday, Educational Discussion Wednesday, and Resumé Building and Interview Workshop.
Crash Course Monday held on March 6 and 13, from 4 to 6 p.m. via Zoom, was an online workshop that taught the essential skills in job-hunting and covered topics like creating a work-life balance.
Meanwhile, Educational Discussion Wednesday held on March 8 and 15, from 6 to 7 p.m. via Zoom, was an online discussion on various workplace issues.
Finally, Resumé Building and Interview Workshop held on March 18 from 9 a.m. to 5 p.m. at the SUB Alcantara Hall, taught the skills needed to do well in job interviews and create an effective resumé.
At the UJF, the people explored the different company booths and participated in the events. The booths allowed students to meet companies, non-governmental organizations, and government agencies that partnered with the UJF to help job seekers in their career journey. Those interested in a company provided their information and contact details so that they could be reached if an opportunity arises.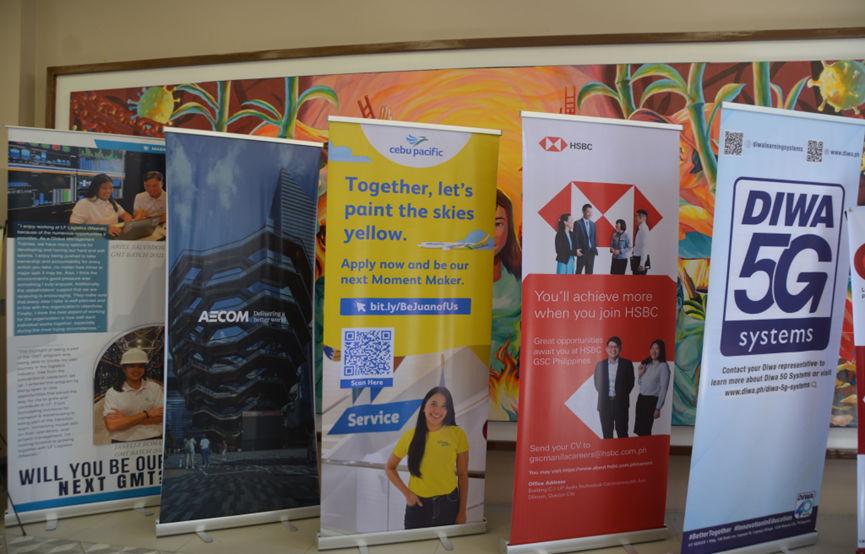 UJF also held career talks on various topics from different companies from March 20 to 23: What Should I Do: Realistic Career Paths by Rockwell Land Corporation on day 1; Will I be Hired? by SyCip Gorres Velayo & Co. on day 2; Why Stay in the Philippines: Importance by Manulife Data Services Inc. and Why Stay in the Philippines: Benefits by PMFTC, Inc. on day 3; and How to Handle My Money? by Metropolitan Bank & Trust Company on day 4. The talks gave practical pieces of advice that are not usually taught inside classrooms.
Lastly, the fair offered one-on-one career and guidance counseling at the SUB with the UPD Office of Counseling and Guidance counselors. This is to help students address any questions, issues, or problems they may have regarding their careers.
In addition to the opportunities and advice the fair brought to students after three years of its absence, the organizers also attempted to make it accessible to all. From the hours the booths stayed open for all students to the free IKOT rides that brought people directly to the venue, the UJF made sure that no one would miss out on an opportunity to build their career.