The representatives of the Türkiye government recently met with UP Diliman (UPD) Chancellor Edgardo Carlo L. Vistan II to explore a possible academic partnership with the University.
Macit Koç, director of the Yunus Emre Institute Turkish Cultural Center, together with Gladymier Ortega of the Embassy of the Republic of Türkiye in the Philippines paid Vistan a visit at the UPD Office of the Chancellor on Sept. 12 and proposed a tie-up with UPD to teach the Turkish language and culture.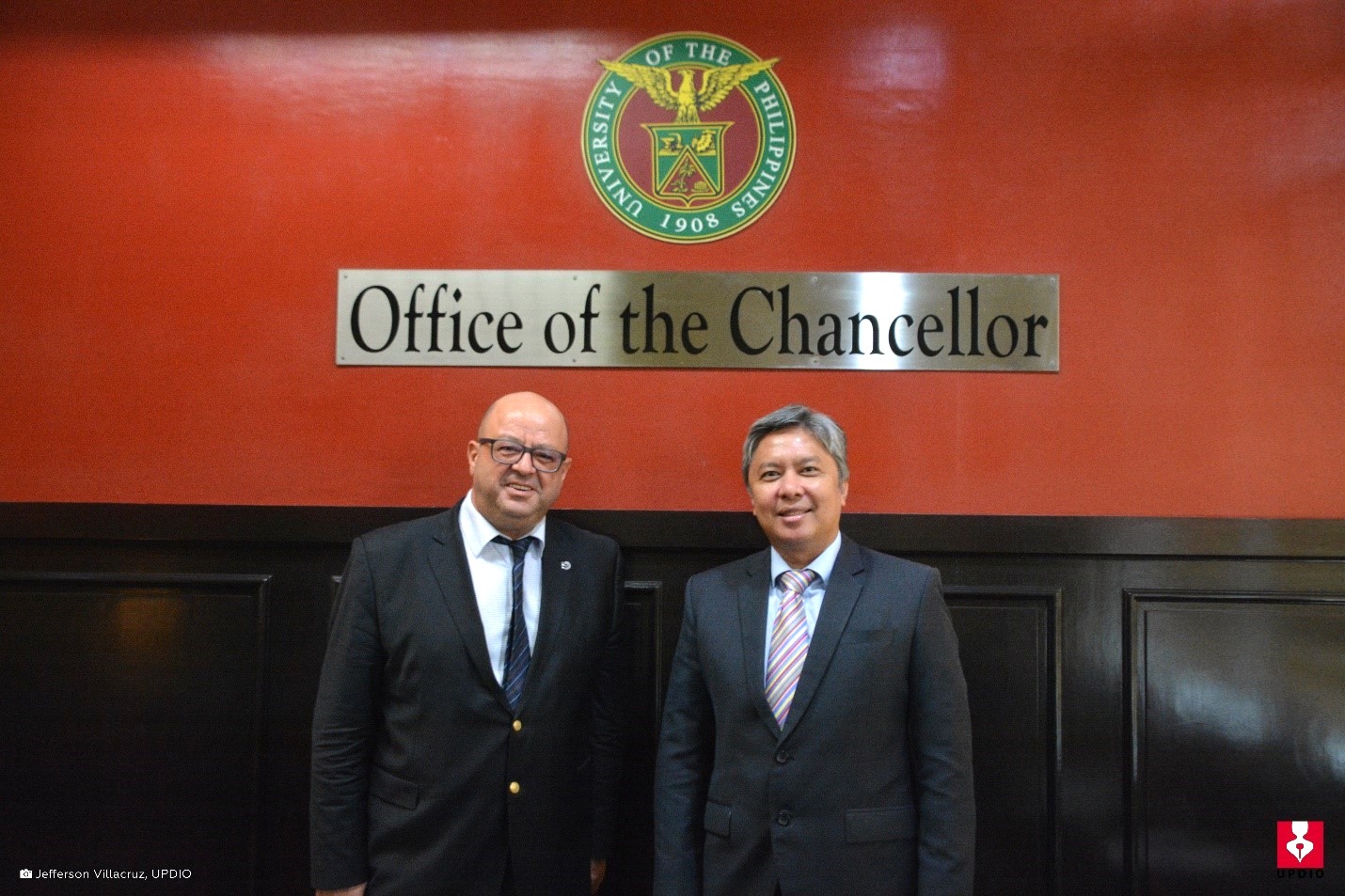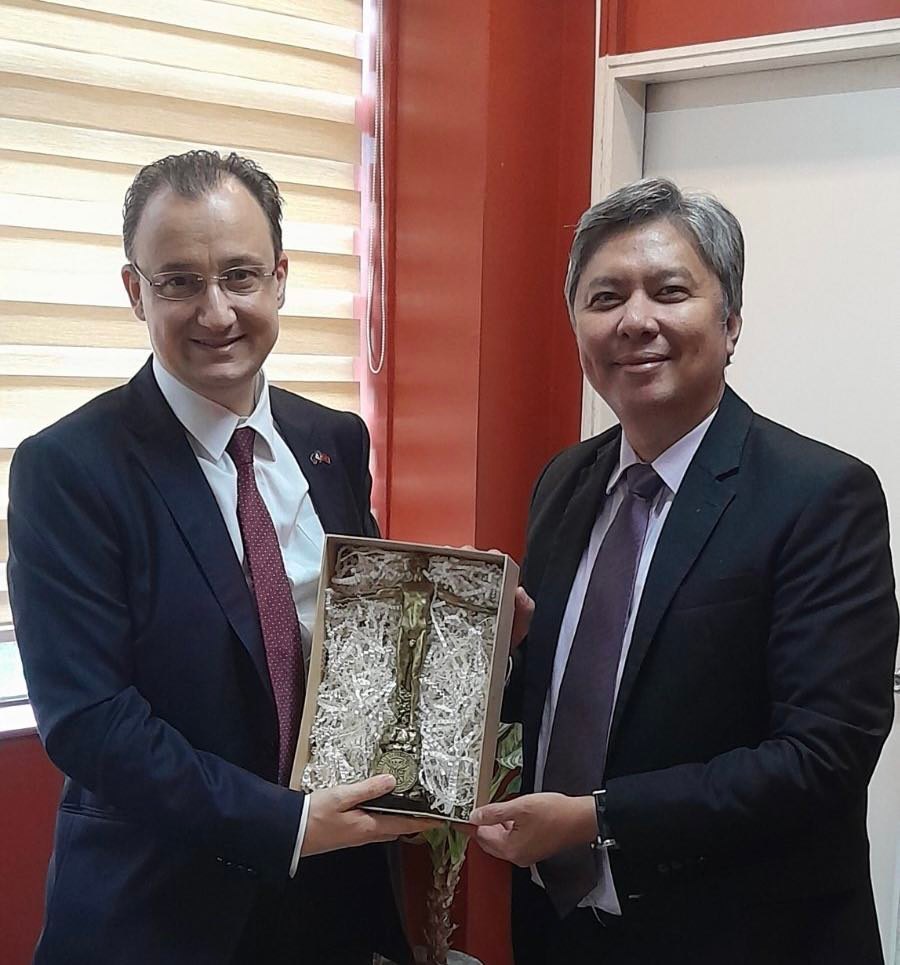 Koç and Ortega's visit came after the recent courtesy call to Vistan of Ambassador of Türkiye to the Philippines Niyazi Evren Akyol.
Together with Vistan at the meeting were Giovanni Francis A. Legaspi, dean of the UPD Asian Institute of Tourism; Maria Kristina S. Gallego, PhD, chair of the Department of Linguistics of the UPD College of Social Sciences and Philosophy; Nina Rachel Agcaoili, chair of the Department of European Languages of the UPD College of Arts and Letters; Justin Noel Alcantara, international programs officer of the UPD Office of International Linkages (OIL-D); and Noelle Camilla R. Rivera, head of the OIL-D Partnerships and Communication Section.