"Our UP Naming Mahal will continue to ensure diversity, inclusivity, and respect as driving forces towards honor, excellence, kindness, and compassion. And as a leader of our academic community… I will choose kindness. Our community deserves no less. The Filipino people deserve no less."
This was the statement of UP's 22nd president Angelo Azura Jimenez during the turnover ceremony Singkaban at Balanghai: Pasasalamat at Pagsalubong, at the Quezon Hall lobby.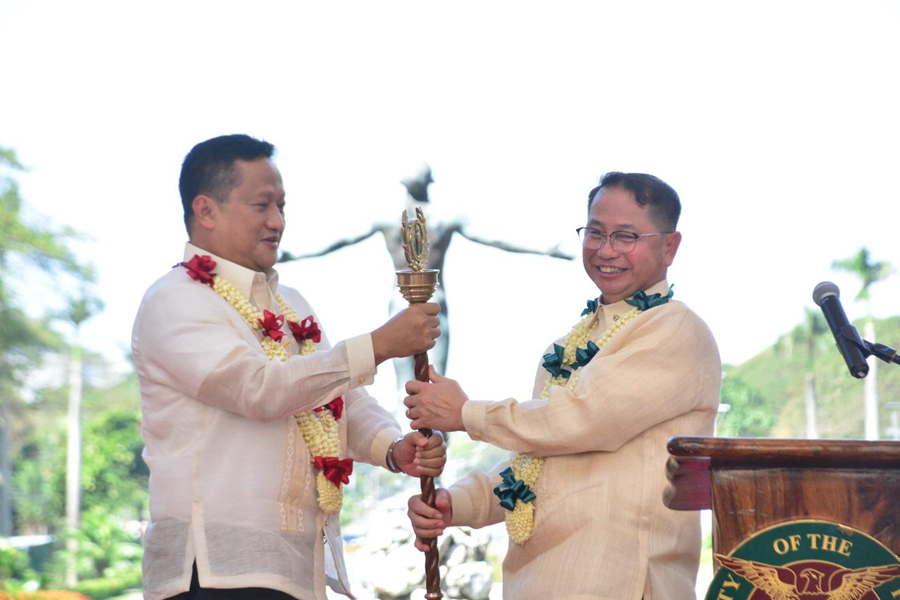 Jimenez is a lawyer specializing in labor and employment. He succeeded Danilo L. Concepcion, the 14th dean of the UP Diliman (UPD) College of Law.
Jimenez envisions UP to be at the forefront of transformative, scientific, cultural, and artistic pedagogy, research, and public service in local and global communities.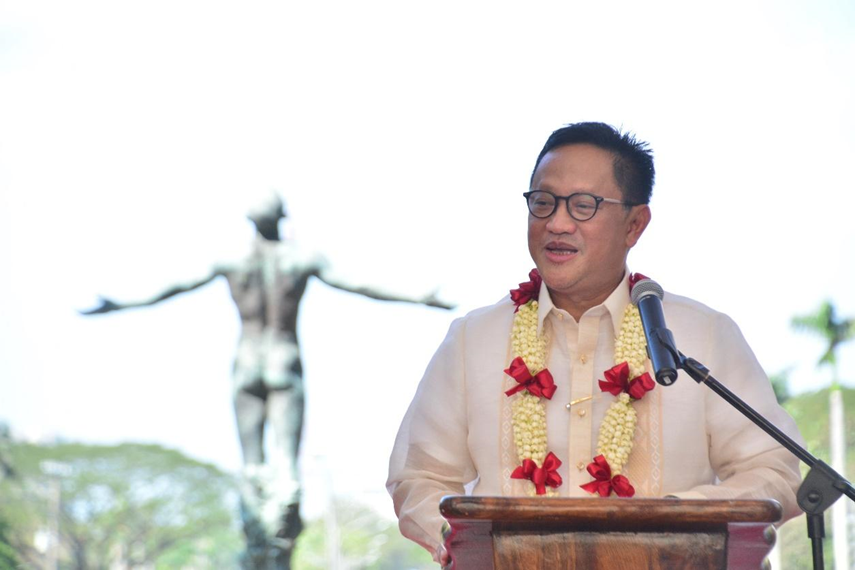 To achieve UP's mission "to foster efficacy, effectivity, and efficiency through transdisciplinary engagements in teaching, research, and public service," Jimenez said his main actions are pumailanlang, pumalaot; pride of place; and service to the nation.
According to Jimenez, pumailanlang, pumalaot is a call for communion. It is a commitment to recognize and respect each other's worth.
"This includes engagement in transdisciplinary research; stronger bond with the alumni; building and crossing bridges towards digital technology; reaching out to other state colleges and universities; and reaching out to the university's administrative staff members," he said.
Jimenez explained that pride of place means envisioning a UP where spaces are safe, nurturing, shared, connected, and sustainable.
"This is an opportunity to think of UP as a means to transform spaces into places with meaning and memories. Emplacement is historically and culturally wired; our existence is embodied in space and time," he said.
In addition, Jimenez said service to the nation will be the hallmark of UP in the next six years.
"I sincerely believe that service to the nation is not simply on top of what we do, nor is it something that we should do on a voluntary basis. Service to the nation is constitutive of who we are and what we do. Together, we will work towards a UP that is more engaged with the nation," he said.
Jimenez served on the UP Board of Regents (BOR) twice—as a student regent in 1992, and as a regent from 2016 to 2021. He was a lecturer at the UPD Law Center Institute for the Administration of Justice from 2016 to 2021.
He also served at the Department of Labor and Employment and at the Overseas Workers Welfare Administration from 1993 to 2007 in various capacities.
Accomplishments. Meanwhile, Concepcion reported his administration's accomplishments in transforming UP into "the university of the future."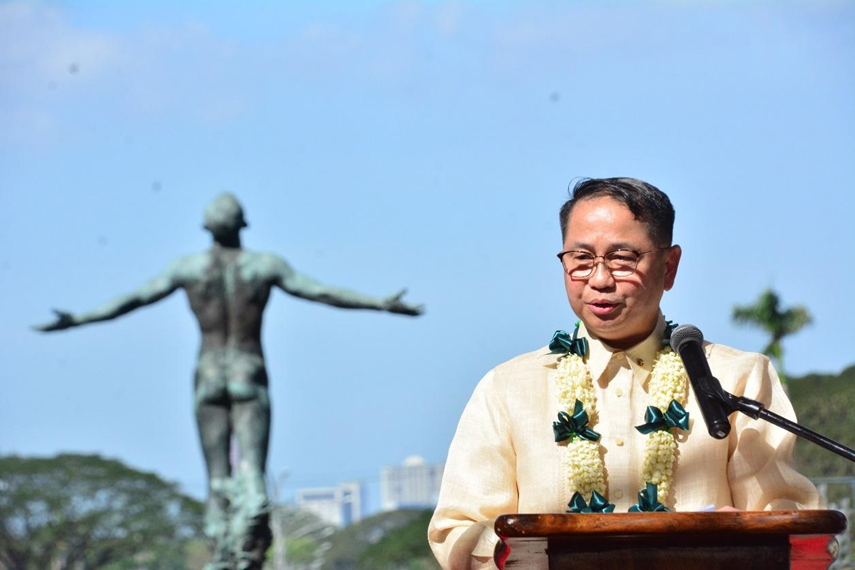 According to the UP Media and Public Relations Office, Concepcion's administration instituted innovations in all academic offerings and developed cutting-edge frontier programs.
"From 2017 to 2022, we were able to introduce 26 new academic programs," Concepcion said.
He said his administration succeeded in raising UP's budget for research, securing additional faculty and staff items, increasing economic and non-economic benefits for all UP employees, and providing support and learning assistance to faculty, students, and staff.
During his administration, UP acquired equipment for classrooms, laboratories, and the UP Philippine General Hospital to make UP on a par with other higher education institutions and medical facilities.
Homage to hometowns. Singkaban at Balanghai: Pasasalamat at Pagsalubong on Feb. 10 paid homage to the past and present president's hometowns and heritage.
Singkaban art flourished in Bulacan, Concepcion's home province. Meanwhile, archaeological remains of the balanghai, a large boat used by pre-Hispanic settlers of the Philippines, were discovered in Butuan, Jimenez' home province.
Present during the turnover were former Commission on Higher Education Chairperson Patricia B. Licuanan; former UP President Emerlinda R. Roman; former and incumbent BOR members; members of the diplomatic corps; guests from the National Kaohsiung University of Science and Technology; academics from Southern Taiwan and members of the Edu-Connect Southeast Asia Association (Kaohsiung); officials of the UP System and constituent universities; and UP sponsors nowheretogobutUP, Universal Robina Corporation, and Chooks to Go.