UP Diliman (UPD) graduates topped most of the licensure examinations in 2022, becoming a new source of inspiration for the University.
The UPD Information Office (UPDIO) conducted an online interview with the topnotchers to know their reactions about topping their exams, the impact of their ranking on their job applications, and their current status in their respective industries or sectors.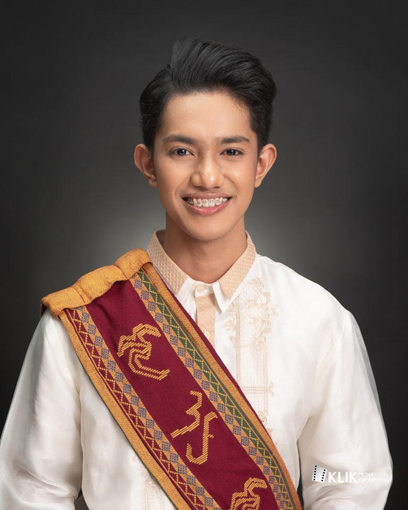 Marzo Meco Bagayaua Alfonso. Alfonso topped the September 2022 Librarian Licensure Examination with an 88.20 percent rating.
One of the summa cum laude in 2022, he learned the news from one of his former professors at the UPD School of Library and Information Studies (SLIS).
"It was truly heartening, the experience of getting flooded with congratulations and discovering that I was the topnotcher," he said.
Alfonso is currently working at the Scholarship Office of the Rizal Provincial Government (RPG), where he oversees the RPG scholarship programs. He also takes care of the Iskolar ni Gob Examination, scholarship grants for indigenous peoples, and aid for working students.
According to Alfonso, getting the highest rating helped him in his job applications. However, people are still generally unfamiliar with his discipline.
"I dreamed of being part of a public library here, but I noticed that most towns either lack it or have underdeveloped ones," he said.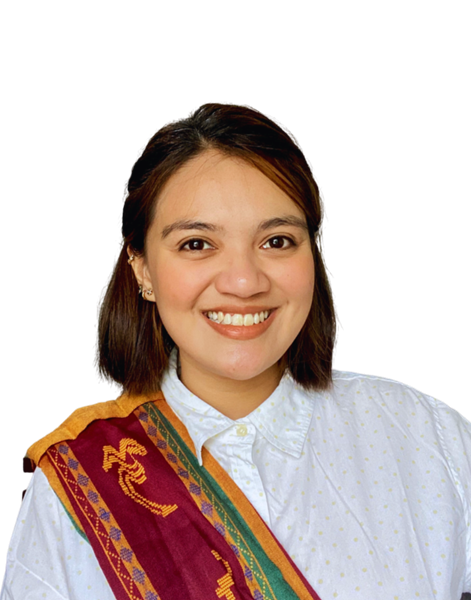 Aleya Carmela Esquivel Arca. A consistent academic achiever, Arca is a recipient of a dean's medallion for her diploma in urban and regional planning degree from the UPD School of Urban and Regional Planning in 2019. She graduated magna cum laude with a BS (community development) degree in 2015, also from UPD.
In July 2022, Arca clinched the top spot in the Environmental Planner Licensure Examination with an 84.40-percent rating.
This opened more opportunities for her in her current work at the Department of Interior and Local Government (DILG).
"Studying for the board exam allowed me to really digest the scope of environmental planning, and while reviewing, I was reflecting on how I can apply these concepts and processes in my work at the Department," she said.
Arca presently works as an assistant program manager at the DILG – Bureau of Local Government Supervision, where she assists local government units in having a deeper appreciation of local development planning to help them perform their functions better and continuously empower them to be proactive stewards of the environment.
She is currently completing her thesis for her MA (urban and regional planning) degree.
John Martin Rivera Cirio. Since topping the August and September 2022 Mining Engineer Licensure Examination with an 89.40-percent rating, Cirio has been a planning engineer for research and development for Philsaga Mining Corporation, specializing in the optimization of processes such as level planning and research and development.
Cirio graduated magna cum laude in 2020. He was also the valedictorian of the BS mining engineering graduates of the Department of Mining, Metallurgical, and Materials Engineering (DMMME) of the UPD College of Engineering (COE).
Excited and anxious, Cirio recalled going to bed at around 2 or 3 a.m. on Sept. 19, the day of the release of results. He'd doze off one moment and be wide awake the next because of the constant notification sounds from his phone.
"It took me a couple of seconds to realize that it was real. I shouted with joy. My mom who was cleaning in the backyard, immediately ran to where I was. She thought I had an accident. I told her the news with pride and excitement and she, too, could not believe it," he said.
His top status certainly grabbed the attention of potential employers. However, Cirio said it is only one of many factors that employers considered when hiring him.
"I think that there is a small bearing. The companies still look for other important aspects such as experience, training, skills, etc.," he said.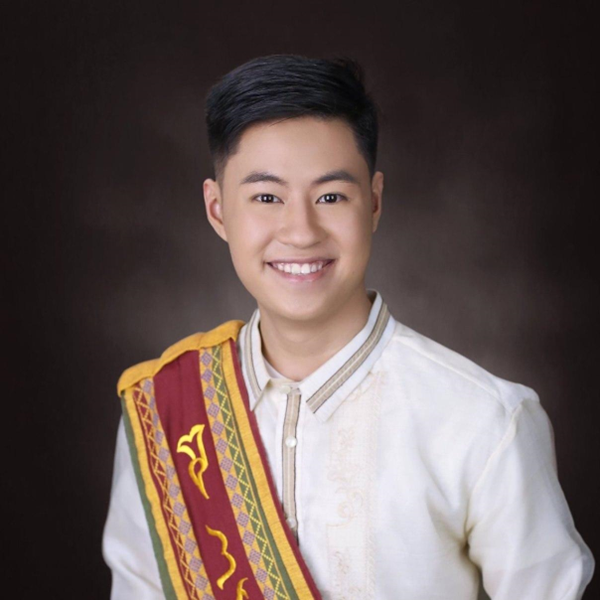 Lance Nathan Yap Lim. It has been said that UPD is home to some of the most diligent students in the country, and when looking at the performance of UPD College of Architecture graduate Lance Nathan Lim in the February 2022 Master Plumber Licensure Examination, it is easy to agree.
Lim, who graduated magna cum laude in 2019 with a bachelor's degree in architecture, clinched the top spot in the master plumber examinations, earning an 84.90-percent rating. He was the lone UPD examinee to enter the top 10. He is a member of the Phi Kappa Phi Honor Society.
That was one month after ranking second in the January 2022 Architect Licensure Examination. He would have had to study for both examinations at the same time.
Lim said he was both surprised and overjoyed as he was "studying with people much smarter than I, and so a big part of me expected to just get a passing grade."
Currently an architect in a leading design firm in Makati, Lim feels blessed to be part of a highly competent team working on complex projects.
Lim said the label of top-notcher helps his resume stand out more. However, it "ultimately cannot describe the full competence of a professional architect. There is much more to being an architect than performing well in the board exam."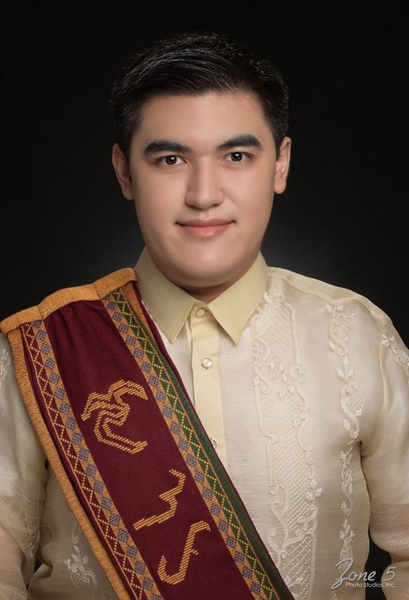 Harold Andre Teodoro Puig. Of the 2,644 takers, only 785 passed the October 2022 Electronics Engineer Licensure Examination. Puig, who graduated summa cum laude, ranked first of the passers with a 91.10-percent rating.
His fascination with numbers stemmed from his grandmother who taught him to play card games and mahjong as a child.
"I felt so blessed because it was totally unexpected. I was just praying that I will pass the exam but the Lord is infinitely more generous," he said.
He is currently a technology vision development officer for one of the country's leading information technology solutions companies.
On its impact on his job applications, Puig said, "I think that the top ranking in the licensure exam may have helped but I believe that those who offered jobs to me gave more importance to my academic background and skills."
Luna Cajilig Salanio. She was in the Masagana community of Angat, Bulacan when Salanio learned that she topped the September 2022 Social Worker (SW) Licensure Examination with an 88.80-percent rating.
Masagana is the community where Salanio trained as a community organizer as one of the final requirements for her SW degree.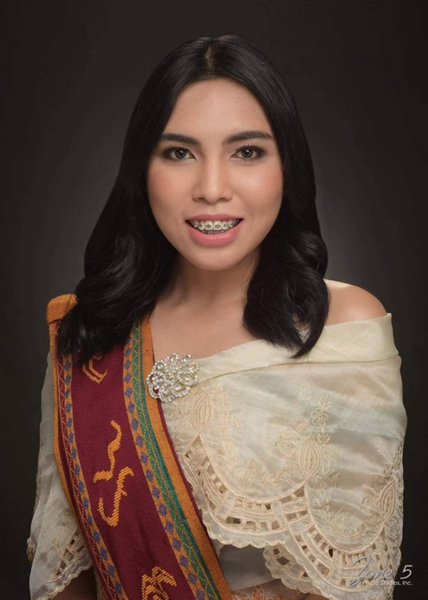 Salanio said she went to the community, "para kumustahin at makihalubilong muli sa mga miyembro ng pamayanan upang mawala rin sa aking isip ang kaba at pangamba sa nalalapit na paglabas ng resulta [ng exam]… Dahil probinsya ang Masagana, maaga rin akong natulog. Naalimpungatan lamang ako sa gitna ng aking mahimbing na pagkakatulog dahil na rin sa ingay ng mga notification [sa mobile phone]."
"Hindi ko maipaliwanag ang saya, kagalakan, kasabikan na aking naramdaman sa gabing iyon. Ang tanging sigurado lamang ako ay natanggal na ang isang malaking tinik sa aking dibdib sa mga panahong iyon at nasasabik na akong makapaglingkod pa nang mas maayos at mas malalim para sa ating mga kababayan bilang isang manggagawang panlipunan," she said.
Salanio was among the 19 examinees from the UPD College of Social Work and Community Development (CSWCD) who all passed the September 2022 SW Licensure Examination, making the CSWCD among the top-performing schools.
Topping the SW exam opened many opportunities for Salanio as companies offered her work. She also came to know that she was the first transwoman to achieve such a feat.
Presently, she is the lone HIV (human immunodeficiency virus) social worker from the Sustained Health Initiatives of the Philippines, Inc. for the four treatment hubs of SAIL (Save and Improve Lives) Clinic in the National Capital Region and Region 4A.
Before her graduation, the CSWCD Department of Social Work awarded Salanio and co-alumnus Alain Mateo F. Meneses with the best research paper for 2019 distinction at the undergraduate level.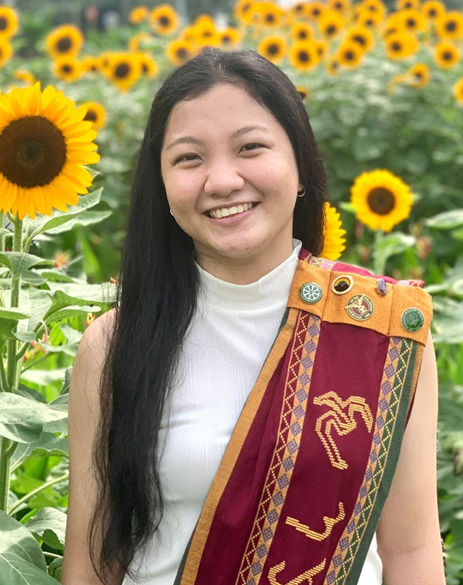 Tiffany Ashley Falsis Uy. Uy topped the November 2022 Geologist Licensure Examination with an 83.70 percent rating.
Having been anxious about her performance in the examination, she was completely surprised when she learned that she topped the licensure examination. Seeing her name at the top of the list made her realize that after everything she went through, all her efforts finally bore fruit.
"The sleepless nights, the never-ending worry that I would not be able to (study) everything I needed to, it all paid off," Uy said.
Asked if getting the highest rank in the licensure examination helped in her job hunt, Uy answered, "There is no real easy way to get anywhere without working hard, and building connections is a slow process. It will not matter unless you give your best and stay motivated to achieve what you want in life." Uy is currently a research assistant at the Earth Materials Sciences Laboratory at the UPD National Institute of Geological Sciences (NIGS), doing work related to environmental geology and geochemistry. She is planning to pursue her graduate studies at NIGS soon.