With the country's re-emergence from the pandemic brought by COVID-19, it would be wise to focus on the role of human capital in digital transformation within the electronics industry itself, since the success of the electronics industry is crucial to economic recovery.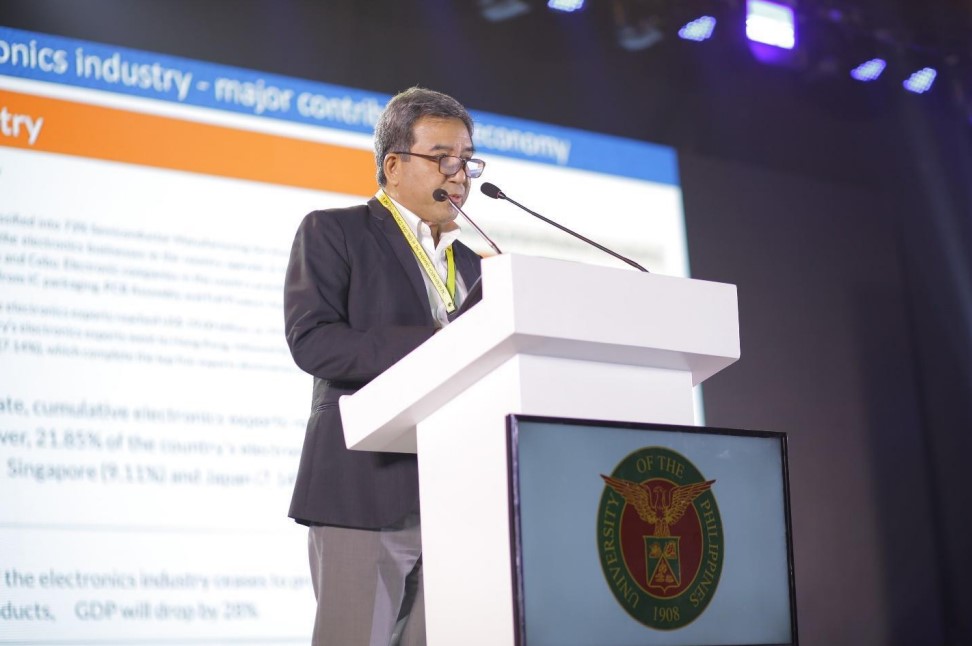 UP Diliman (UPD) Chancellor Fidel R. Nemenzo raised this point in his plenary speech Human Capital, Digital Transformation, and Sustainable Development, at the 17th Philippine Semiconductor and Electronics Convention and Exhibition (PSECE).
"The industry is so critical to the economy that our GDP (gross domestic product) would drop by 28 percent if industry stops its activities. Given the export-oriented nature of the industry, it is important to assess our ability to sustainably grow in today's uncertain and highly competitive global market," Nemenzo said.
He pointed out that the electronics industry, academe, and government should work together to ensure the sector's competitiveness in the era of the Fourth Industrial Revolution.
Human capital is the basic prerequisite for innovation, research and development (R&D) capability, and technology absorptive quality.
Nemenzo said he has thought of the connections between universities and industries, and as someone from the university, "…our core business is the development of human capital," he said.
"Numerous studies and reports abroad have established that R&D and technological absorptive capacity of firms depend on the number and level of scientifically and technologically qualified staff they employ. In other words, all of these are enabled and sustained by human capital," Nemenzo said.
To further appreciate the value of human capital, Nemenzo directed the audience to take a look at the United Nation's (UN) Sustainable Development Goals (SDGs).
According to the UN Foundation, SDGs are "the world's shared plans to end extreme poverty, reduce inequality, and protect the planet by 2030."
These were adopted by 193 countries in 2015 and began from "the most inclusive and comprehensive negotiations in UN history and have inspired people from across sectors, geographies, and cultures," the UN Foundation website stated.
"Goal 9 in particular aims to 'promote inclusive and sustainable industrialization and foster innovation.' There are two indicators: R&D expenditure as a proportion of GDP, or 'research intensity,' and the number of researchers in full-time equivalent per million inhabitants, or 'research density,'" Nemenzo said.
He said for an inclusive, sustained, and greater impact across industry, the academe should produce more R&D-trained engineers with graduate degrees.
Citing the study of Martin Kenney and David Mowery on the role of research universities, particularly the University of California system, "in providing the human capital for industry-based innovation, R&D, and technology absorption in Silicon Valley," Nemenzo said, "the major contribution of research universities to the growth of electronics firms was through the production of engineers with master's and doctoral degrees."
Nemenzo shared that in the Philippines, Analog Devices (Analog Devices, Inc. / ADI) employed more than 50 R&D-trained engineers from UP.
"Analog Devices generously supports UPD's Microelectronics Laboratory particularly in the latter's IC (integrated circuit) design research and instructional activities. These graduates have been involved in the development of products that have generated revenues in excess of US$100M, US-issued patents, and various awards," he said. "For inclusive, sustained, and greater impact across industry, we need to provide more R&D-trained engineers with graduate degrees," Nemenzo added.
In the corporate information of its website, Analog Devices described itself as a "world leader in the design, manufacture, and marketing of a broad portfolio of high-performance analog, mixed-signal, and digital signal processing ICs used in virtually all types of electronics equipment."
Human capital development is a collaborative effort. Nemenzo said UP recognizes that for a sustainable national development, the development of human capital has to be a collaborative effort.
He explained the various efforts UPD embarked on for the development of its human capital.
One is the creation of the Center for Integrated Circuits and Devices Research (CIDR). Nemenzo said the CIDR aims to create graduate-level IC designers through joint graduate level programs, collaborative research, and a network of mirror laboratories.
The CIDR was a collaboration of UPD and Mindanao State University-Iligan Institute of Technology, along with 11 other higher education institutions (HEIs), private sector partners, and two government agencies, with the support of DOST-PCIEERD (Philippine Council for Industry, Energy, and Emerging Technology Research and Development).
"In anticipation of industry's needs in AI (artificial intelligence) and data science, UPD recently established graduate programs in AI and data science. In particular, a master's and doctorate in AI, and a doctorate in data science," Nemenzo said.
He also mentioned the UP Center for Intelligent Systems, which is envisioned to coordinate and synergize the wide range of efforts, programs, and initiatives in intelligent systems across the various units of the entire UP System.
"The 2021 UNESCO Science Report lists the Philippines as having the fifth highest growth rate in scientific publications in AI and robotics. In AI, we have graduate programs, scholarships, research funding especially from DOST and CHED (Commission on Higher Education), and as it seems, evidence of growth in scientific productivity," Nemenzo said.
He added, "There will have to be strong linkages and active collaborative efforts across the various UP campuses, between UP and other HEIs, and through industry-academe-government clusters. Frameworks such as the Philippine Development Plan 2017-2022 and the Inclusive Innovation Strategy can provide the blueprint, and hopefully the policy and funding support, for these efforts."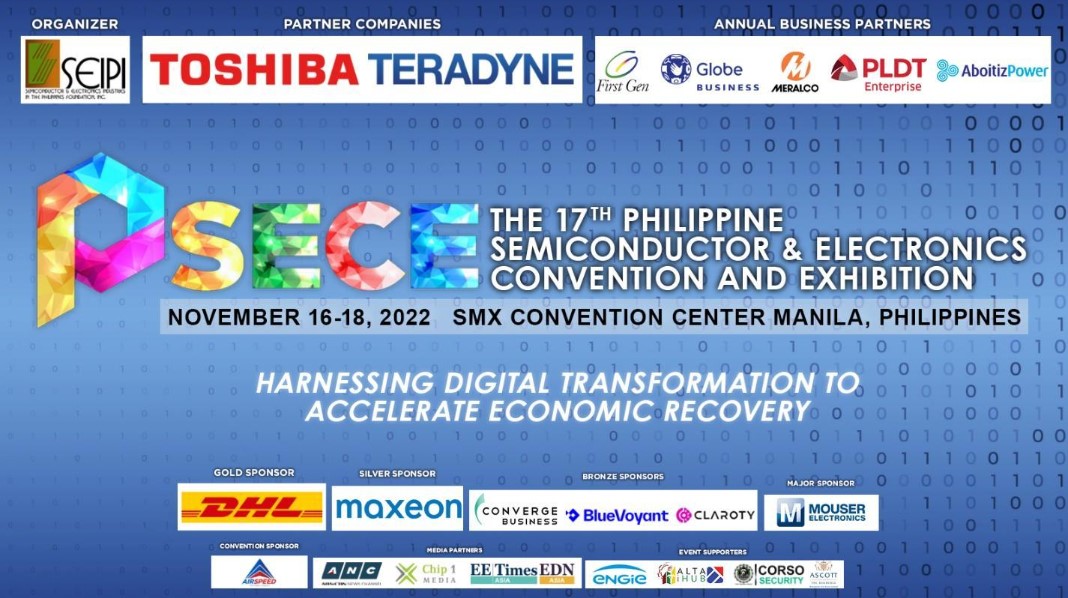 Nemenzo was guest speaker at the 17th PSECE with the theme Harnessing Digital Transformation to Accelerate Economic Recovery, held from Nov. 16 to 18 at the SMX Convention Center Manila.
The event was organized by the Semiconductor and Electronics Industries in the Philippines Foundation Inc. (SEIPI), the largest organization of Filipino and foreign electronics companies in the Philippines. According to the SEIPI website, SEIPI aims to make the Philippines a globally competitive business environment for semiconductor and electronics technologies.