The research of UP Diliman School of Urban and Regional Planning (SURP) has bested five other studies and earned the top prize in the professional category at the 4th Cities and Municipalities Competitiveness Index (CMCI) Academic Symposium.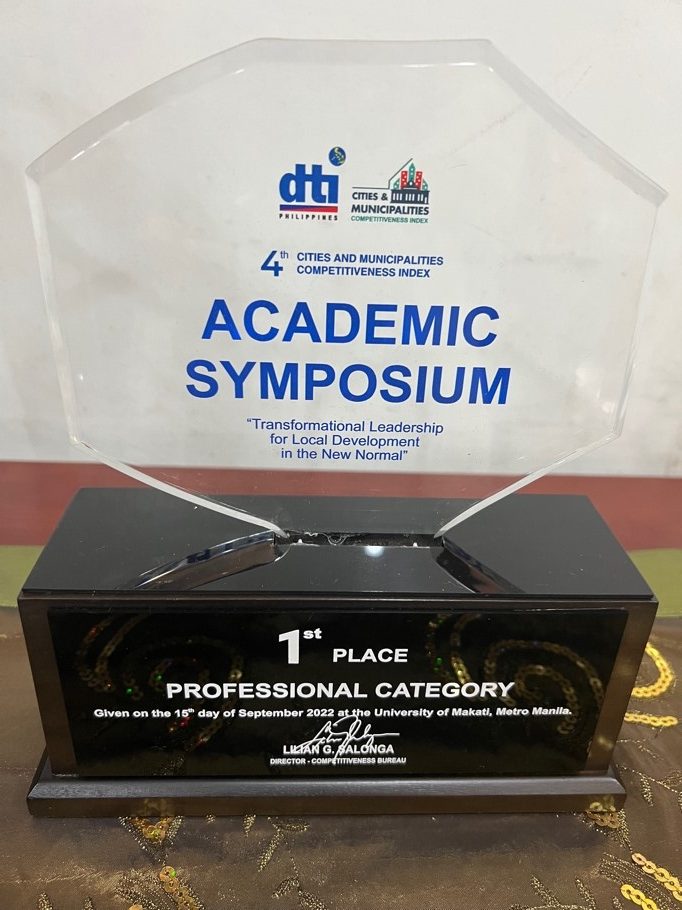 The research Spatial Analysis of Local Competitiveness: Relationship of Economic Dynamism of Cities and Municipalities in Regional Metropolitan Areas revealed that spatial correlation exists in the economic dynamism indices of neighboring cities within a metropolitan area.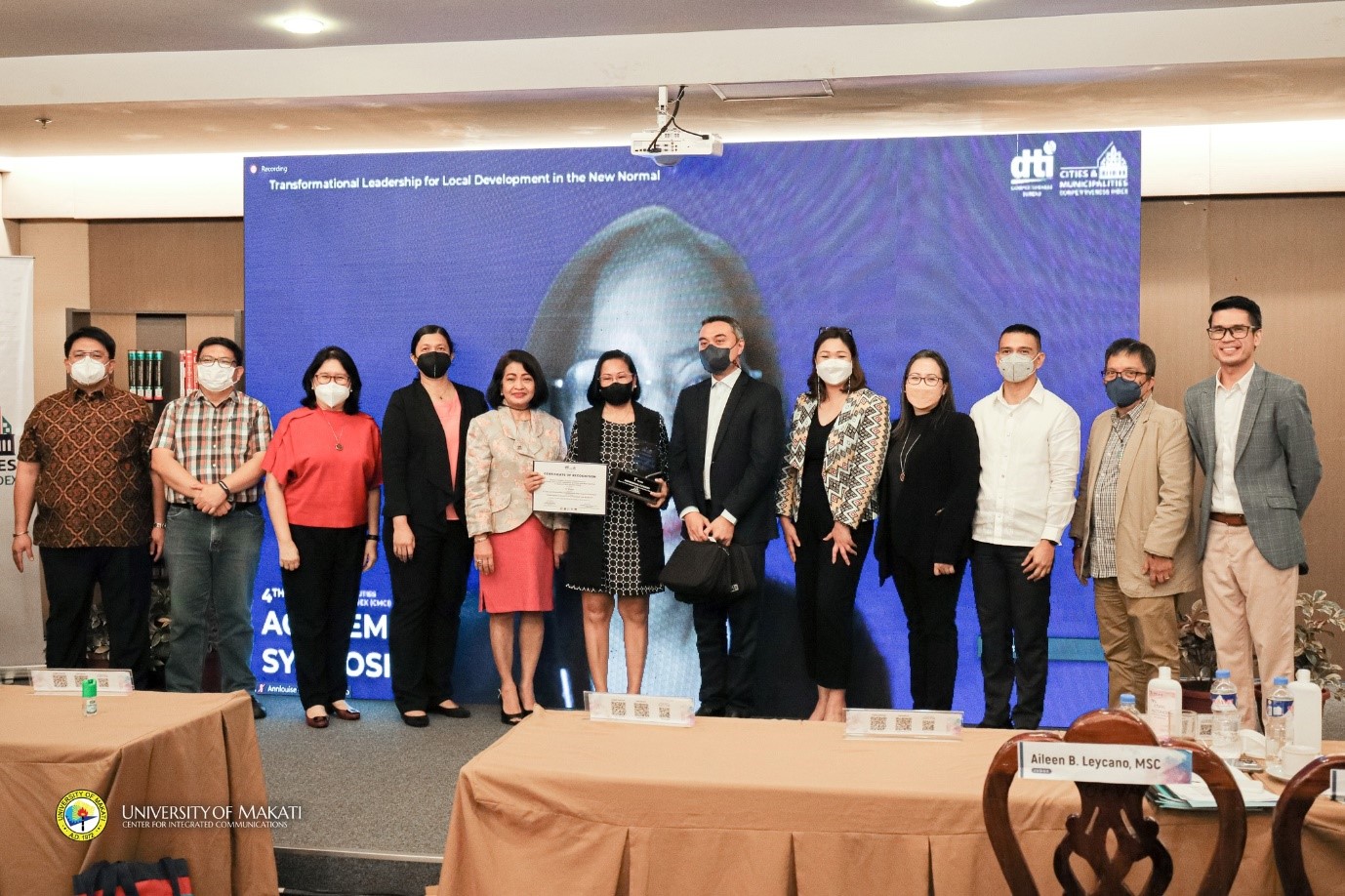 The study is authored by SURP dean Dina C. Magnaye, Ronnie H. Encarnacion, PhD, an assistant professor at SURP, and Annlouise Genevieve M. Castro, a university research associate at SURP.
The research analyzed the "economic dynamism index" data from the Department of Trade and Industry (DTI) CMCI of the metropolitan areas of Manila, Cebu, and Davao and their adjoining cities and municipalities with metropolitan-like setup to establish their competitive relationships, interconnectedness, and hierarchy.
The CMCI Academic Symposium is an annual research conference that utilizes the CMCI data to provide useful information, conclusions, and policy recommendations for decision-makers through data analysis. It also encourages researchers to conduct studies on local competitiveness through these four pillars: economic dynamism, government efficiency, infrastructure, and resiliency. Organized by the DTI Competitive Bureau, the event was held on Sept. 15 at the University of Makati.—With a report from SURP