Historian and UP Diliman (UPD) professor Oscar Llorente Evangelista, fondly known as "Sir OLE," peacefully passed on Aug. 20 at the age of 88.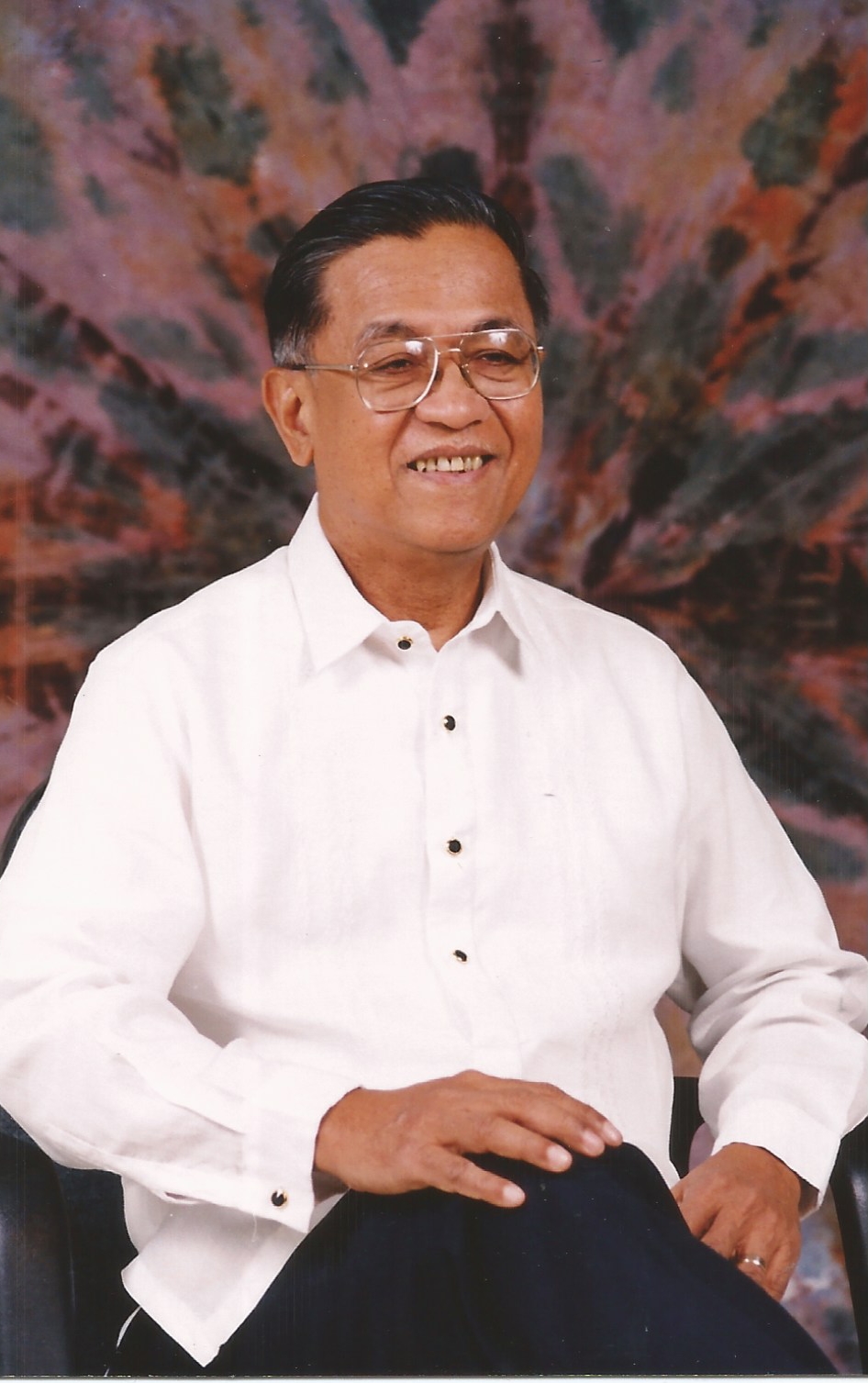 Evangelista was first hired as a clerk at the Office of the Registrar and the University Student Council in 1953.
He taught generations of students for almost half a century, starting in 1959 as an assistant instructor at the then College of Liberal Arts.
He witnessed the evolution of the University, taking part in the teaching and development of general education courses as part of the University College, then the College of Arts and Sciences (CAS), then the College of Social Sciences and Philosophy (CSSP), which emerged in 1983 after the CAS was split.
In a Facebook post in Oct. 2022, retired political science professor Miriam Coronel-Ferrer, PhD, a key figure in the Philippine government's negotiations with the Moro Islamic Liberation Front, mused on Evangelista's generosity of spirit.
"He served as student affairs officer at UP Diliman during the difficult martial law years, and somehow provided a buffer zone between the state's repressive measures and students like us writing for the university paper or organizing for the student council and other organizations. What an inspiration they are of long lives meaningfully and happily lived… " she said.
Twice, Evangelista accepted the call to serve the student body, first as the fifth Dean of Students (1978-1983) and then as head of the Office of Student Affairs (now known as Vice Chancellor for Student Affairs and Office of the Vice Chancellor for Student Affairs [OVCSA]) from July 1985 to Feb. 1986 as VCSA.
Evangelista also served as Vice Chancellor for Community Affairs under three chancellors: Jose Abueva and Emerlinda Roman from Jan. 1990 to Mar. 1992; and again for Claro Llaguno from Nov. 1996 to Oct. 1999.
After his retirement in 2000 with the rank of Professor 12, he compiled all of his writings and published them in 2008 as the book Icons and Institutions: Essays on the History of the University of the Philippines, 1952-2000.
In a Facebook post dated Aug. 21, 2023, the Department of History, CSSP paid tribute to Evangelista, citing his exemplary service.
"Higit sa lahat, laging maaalala si Sir OLE ng kanyang mga kapamilya, kaibigan, kasama sa departamento at mag-aaral bilang isang mabuting tao na naging huwaran sa pakikipagkapwa at marangal na pamumuno," they said.
In 2019, he and his wife Susan gave back to the college by renovating a room inside Palma Hall. It is now known as the Oscar and Susan Evangelista Reading Room.
Upon the news of his passing, tributes began to pour in from former students, including that of Jose Wendell Capili, PhD, a professor at the UPD College of Arts and Letters.
"I met him initially during my first year of teaching (AY 1988-1989). We were members of the UP Diliman University Student Council (USC) Electoral Board. Sir Oca was then Vice Chancellor (VC) for Community Affairs (previously, he was Dean of Students, 1978-1983).
Though I was a newly-hired instructor, Sir Oca was encouraging, generous and cheerful. The budget for university committees was limited then, so he often treated us to lunch at the UFS canteen. My stint with the electoral board started my career in university administration," Capili said.
His wake was held from Aug. 21-22 at the Puerto Princesa Memorial Park.