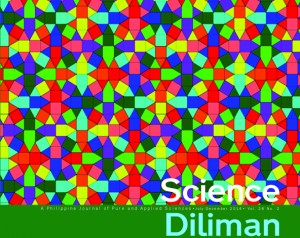 By Albino C. Gamba Jr.
(Dec. 11)—The second issue of Science Diliman Volume 26, No. 2 (2014) is now online.
Science Diliman is a Philippine Journal of Pure and Applied Science. The current issue features four articles and two communications.
The first article "Transitive Perfect Colorings of 2-Uniform Tilings" was co-authored by Rene Felix and Lawrence A. Clarin. According to its abstract, the article presents "a method to determine the nontrivial colorings of perfect and transitive 2-uniform tilings." The second article entitled "Effect of Ingredient Loading on Surface Migration Kinetics of Additives in Vulcanized Natural Rubber Compounds" examines the surface migration kinetics of chemical additives in vulcanized natural rubber compounds as a function of ingredient loading. Bryan Pajarito, Christia Angela de Torres, and Marienne Maningding wrote the article.
The third article "An Account of the Accessioned Collections of the UP Biology Invertebrate Museum" is by Ronniel D. C. Pedales and Gizelle A. Batomalaque. The paper reports on the availability of the said collections to researchers studying invertebrates, and the Museum's plans for collection expansion to encourage collaborative research undertakings. The fourth article "Seroprevalence and Risk Factors Associated with Seropositivity to Toxoplasma gondii among Stray and Domestic Cats (Felis silvestris catus)" is by Christel Bohn T. Garcia, Ma. Jillian P. Talavera and Gil M. Penuliar. The article is a discussion on a protozoan parasite and its rate of infections in stray and domestic cats in Metro Manila.
Meanwhile, the first communication, "Geochemical Characterization of Copper Tailings after Legume Revegetation" discuss the efforts to establish a vegetation cover in a tailing dump and mined out areas. This communication is based on the research study by Justine Perry T. Domingo and Carlos Primo C. David.
The second communication authored by Daisy May A. Constantino-Santos, Brian S. Santos, Johanne Myrrh E. Soriano, Jon Stewart H. Dy and Ian Kendric Fontanilla is entitled "Philippine Survey of Nematode Parasite Infection and Load in the Giant Snail Achatina fulica indicate Angiostrongylus cantonensis infection in Mindanao." The communication is the the first report on roundworm parasites infection in giant snail species in Mindanao which is a public health concern.
Printed copies will come out by March 2015. —  Image courtesy of OVCRD