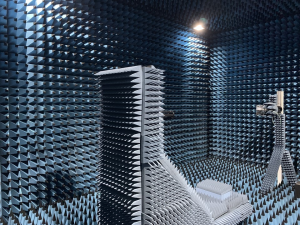 (SEPT. 13)—The Philippines can now build its own satellites with the University Laboratory for Small Satellites and Space Engineering Systems Building or (ULYS3ES) at the College of Engineering (COE) Electrical and Electronics Engineering Institute compound along Velasquez Street.
ULYS3ES is a pioneering academic hub for research, development and instruction innovations in Philippine space technology. It will house facilities and activities of small satellites—from planning to construction—under the STAMINA4Space (Sustained Support for Local Space Technology & Applications Mastery, Innovation and Advancement) Program, the successor to the PHL-Microsat Program.
Guests and officials of the Department of Science and Technology (DOST) were given a tour of the entire laboratory made up of two buildings, ULYS3ES-1 and ULYS3ES-2.
ULYS3ES-1 has five floors and houses office and research spaces for researchers under the STAMINA4Space Program. It has functional testing of small satellite components and integrated systems, "clean booths" for small satellite assembly and a thermal-vacuum chamber for space environment testing of nanosatellites.
ULYS3ES-2, located behind ULYS3ES-1, is home to two major facilities that can simulate the conditions the equipment or the satellites will encounter.
The first is a full anechoic chamber (FAC), a facility to measure antenna radiation patterns. The first of its kind in the Philippines, the chamber is electromagnetically shielded, meaning radio signals such as those emitted by cellular towers and TV stations cannot penetrate inside.
Here researchers can test the satellite antennas that are crucial to transmitting the data it collects to the ground-receiving stations in the Philippines.
The second is the temperature and humidity test chamber, where things like temperature, humidity and pressure can be controlled in a way that can mimic the conditions that products/satellites might reasonably experience in their eventual working environment.
DOST-Advanced Science and Technology Institute (DOST-ASTI) acting director Joel Joseph Marciano Jr. said ULYS3ES will also be home base for all the scholars and students that PHL-Microsat sent abroad for training so they can use their expertise for the Philippines.
"Like Odysseus who wanted so much to come home and toiled for 10 years after fighting the Trojan War, our scholars who were sent abroad yearn for home as well. Not just to reunite with family but also to find a home for the application of their training and hard work. That academic home is ULYS3ES," he said.
Marciano served as project leader of both PHL-Microsat and STAMINA4Space prior to becoming acting director of DOST-ASTI.
DOST Undersecretary for Research and Development Rowena Cristina Guevara said aside from the aerospace industry the Philippine semiconductor industry also benefits from the facilities and expertise of ULYS3ES.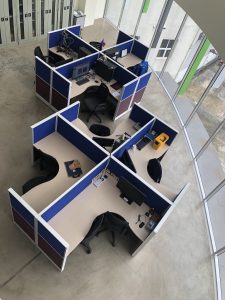 "There's so many things you can do with it. While we're talking about the aerospace industry, I imagine the semiconductor and electronics industry, the automotive industry and other industries can benefit as well," she said.
FACs can be used in the testing and development of parts such as antennae that can be used in cellphones or remote-controlled devices.
UP Diliman Chancellor Michael L. Tan said with ULYS3ES, the breadth of UP's reach now extends beyond land and sea and into the sky.
"In Filipino terms, nagsasaliksik tayo sa lupa/terrestrial research —yesterday we were doing land transport. Nasa laot din—across the street is The Marine Science Institute. We've done a lot of work through them. May lupa. May laot. At dito, may langit," he said.
In his congratulatory message, DOST Secretary Fortunato dela Peña publicly endorsed Marciano to be the first director general of the Philippine Space Agency or PhilSA.
"I would like Dr. Marciano to head the Philippine Space Agency because he has been involved from the very beginning and we can see that he has produced results, also together with the rest of the team. Anyway, it will not be a lifetime job, but just to be sure that the transition will be smooth. We are talking here about the transition in terms of personnel, in terms of assets, in terms of budget, I think it will be to the best interest of DOST and UP and the national government if we will have Dr. Marciano," he said.
On Aug. 8 President Rodrigo Duterte signed RA 11363 or the Philippine Space Act creating the PhilSA, the "central government agency addressing all national issues and activities related to space S&T applications."
ULYS3ES was inaugurated last Aug. 31.—Text and image by Anna Regidor, FAC and front photo from STAMINA4Space