For his Urban Ecologies on the Edge: Making Manila's Resource Frontier, Kristian Karlo C. Saguin, PhD, received the 2022 AAG (American Association of Geographers) Meridian Book Award for Outstanding Scholarly Work in Geography.
According to the AAG website, the AAG Meridian Book Award for Outstanding Scholarly Work in Geography is one of the annual AAG book awards given to "a book that makes an unusually important contribution to advancing the science and art of geography."
The AAG has served academic and professional geographers for more than 100 years and represents the discipline and profession of geography. On its website, the AAG states how it provides "a crucial connection point among academia, government, and business."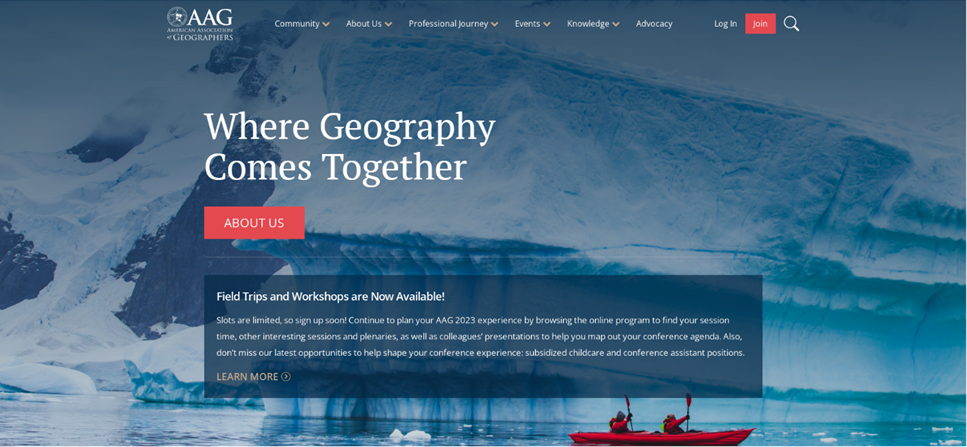 In an UPDate Online interview with Saguin, he said the book Urban Ecologies on the Edge: Making Manila's Resource Frontier was a product of his research in Laguna Lake and Metro Manila since 2010.
"It was based primarily on my PhD dissertation research while I was affiliated with Texas A&M University but I also drew some material from both UP-funded (PhD Incentive Award) and personally funded research projects. The book employs both field research and historical approaches to political ecological questions of urban and peri-urban environmental change and draws from geographic approaches in urban, environmental, and agrarian studies," Saguin said.
When asked how this recognition impacted his career as an academic, Saguin responded, "This is an important recognition for me as it was given by one of the oldest and largest associations of geographers in the world. There have also been only a couple of dozen awardees and I think this is the first time that they awarded the prize to a geographer based outside the US, Canada, and the UK. This is also a significant recognition for Philippine geography and for Filipino geographers, which is a small but vibrant and growing community of scholars doing exciting work at various fronts of the discipline."
The AAG book award was Saguin's first submission and currently the book has not been submitted for consideration to any Philippine book award.
However, he is looking to have the book distributed by a publisher based in the Philippines as well as to improve access to the work.
Urban Ecologies on the Edge: Making Manila's Resource Frontier was published in 2022 by the University of California (UC) Press.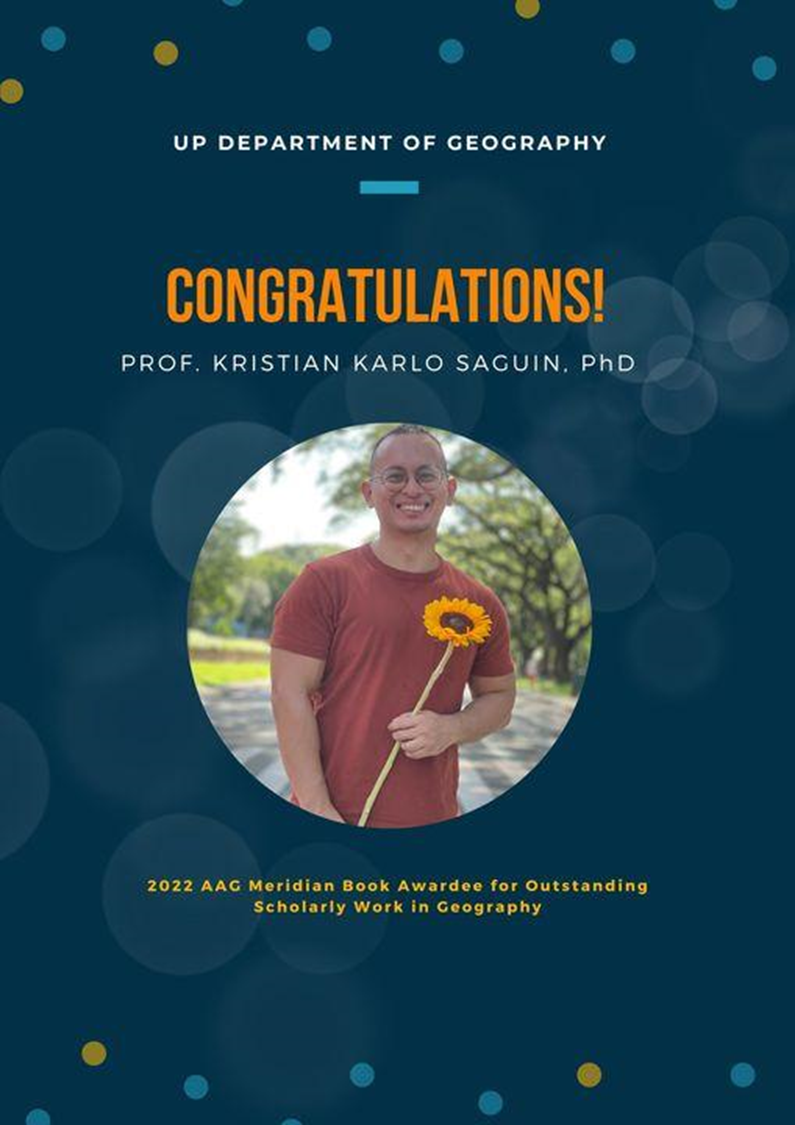 Saguin is an associate professor at the Department of Geography (DGeog) of the UP Diliman College of Social Sciences and Philosophy (CSSP).
"I am grateful for the support of my colleagues at DGeog and CSSP. I am also indebted to the many people, the editorial team at UC Press, all the research participants, those who provided research assistance at various stages of the project, friends, and family, who have made this book project possible," he said.
Saguin's research interests are political ecology, urban political ecology, aquaculture and fisheries, urban studies, agrarian studies, urban agriculture, urban peripheries, and resource geographies.
He earned his PhD (geography) from the Texas A&M University in 2013, and his MS and BS (geography) from UPD in 2008 and 2003, respectively.