Ruth R. Lusterio-Rico, PhD is the new dean of the UP Diliman (UPD) College of Social Sciences and Philosophy (CSSP).
A professor of political science, Lusterio-Rico was among the UP officials whose ad interim appointments were confirmed by the UP Board of Regents at its 1384th meeting last Oct. 26. Her appointment as dean was effective 13 Oct. 2023 and will be until 12 Oct. 2026. She succeeds Maria Bernadette L. Abrera, PhD (2017-2023).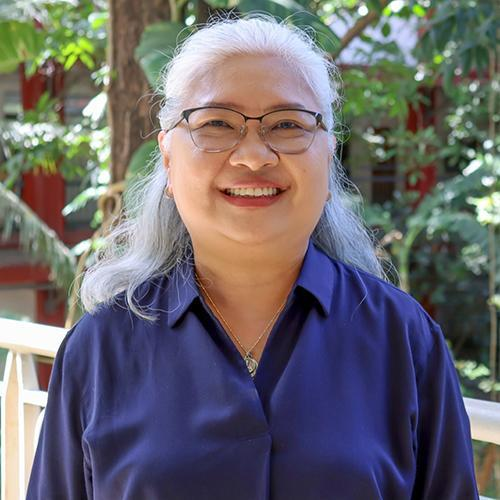 Prior to her role as dean, she was the CSSP associate dean for academic affairs (2017-2023) and the CSSP Department of Political Science (DPolSci) chair (2010-2013).
She is an expert on environment and politics, policymaking, indigenous peoples' rights, and migration, and has published several journal articles and book chapters on these.
According to DPolSci website, Lusterio-Rico was a visiting professor/researcher at the Department of Political Science and Center for East Asian Studies of the University of Montreal in Quebec, Canada in 2017. She also "engages in volunteer work as program manager of LEAD, a leadership program for female senior high school and university students and a project of Kalinangan Youth Foundation, Inc., a private nonstock, nonprofit foundation."
Lusterio-Rico earned her bachelor, master's, and doctorate degrees (political science) from UPD in 1988, 1995, and 2006, respectively.