For his research, Virulence and Antimicrobial Resistance Gene of Salmonella Isolated From Swine Meat Samples in Abattoirs and Wet Markets of Metro Manila, Rance Derrick N. Pavon won the Young Researcher's Grant of the Philippine Society for Microbiology (PSM).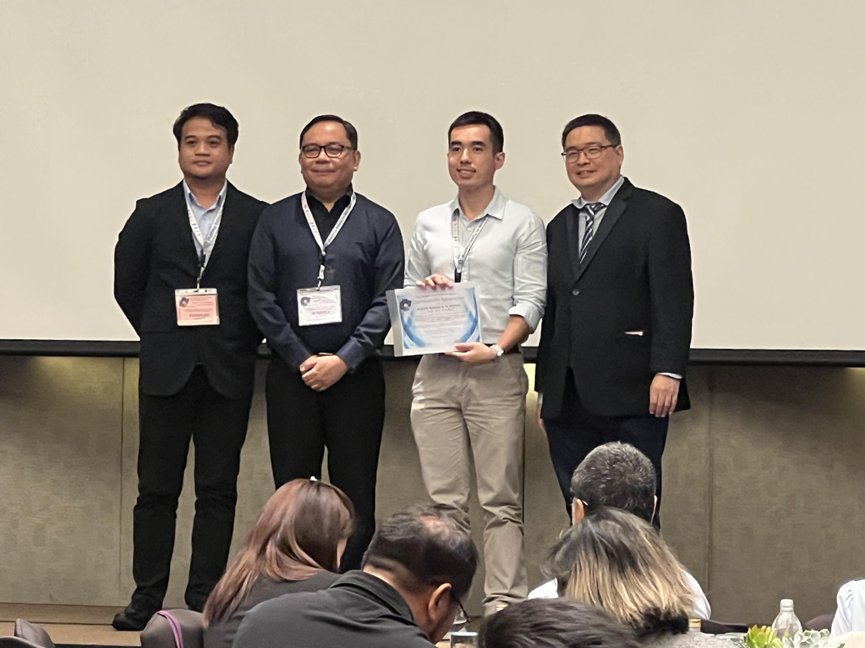 Pavon is a science research specialist at the Pathogen-Host-Environment Interactions Research Laboratory (PHEIRL) of the Institute of Biology (IB) of the UP Diliman College of Science, and currently taking his Master in Microbiology degree at the IB.
PSM is a non-profit organization that aims to promote scientific knowledge in the field of microbiology. The Young Researcher's Grant is based on the scientific merit of the study and is given to graduate students with exceptional research papers presented in the oral technical sessions at the annual convention. Recipients of the award must not be over 40 years old.
In an email correspondence with UPDate Online, Pavon said his research is about Salmonella. Salmonella is a foodborne bacteria that causes infection when contaminated food such as meats from livestock and poultry are consumed.
"Using molecular techniques, we profiled these factors and their frequencies and associations among Salmonella in meats in slaughterhouses and wet markets of districts of Metro Manila and found that they possess high disease-causing and antimicrobial resistance potential. Associations between these disease-causing and antimicrobial resistance factors illustrate the complexity and relationships of disease and antimicrobial resistance especially among foodborne disease-causing bacteria," Pavon explained. Pavon presented his research paper at the technical session of the PSM 52nd Annual Convention and Scientific Meeting held from July 20 to 21 at the Hilton Manila.