"Procurement is at the heart of public service. This is according to a study by Asian Development Bank (ADB). Without procurement, there is no real public service, only promises or lip service," said Alexander L. Lacson at the annual UP Procurement Office (UPPO) Procurement Conference.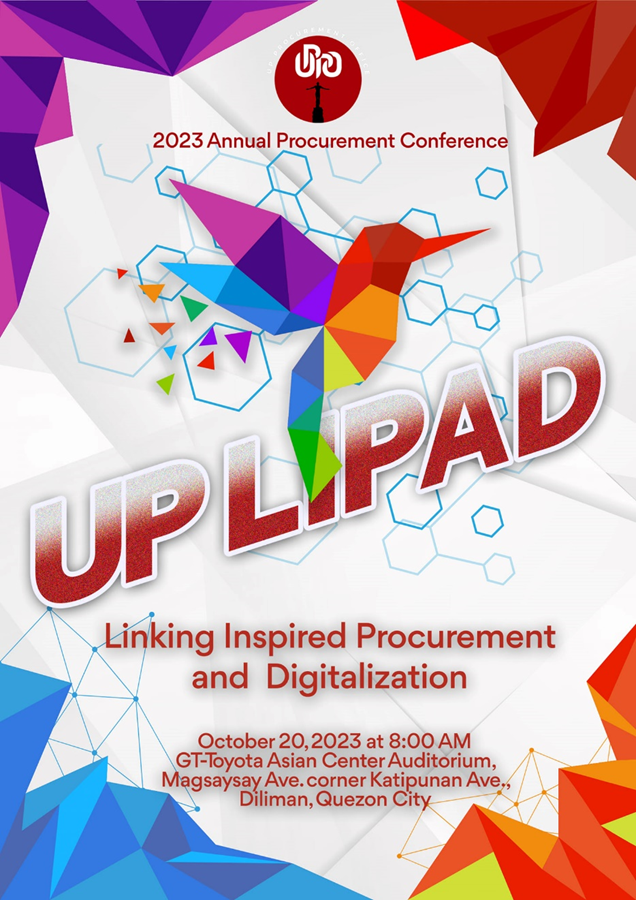 The keynote speaker of the 2023 Procurement Conference with the theme UP LIPAD: Linking Inspired Procurement and Digitalization, Lacson is a lawyer, author, and former senatorial candidate.
"Good procurement means good governance. It means integrity, meritocracy, efficiency, transparency, and accountability. Bad procurement, on the other hand, means corruption, inefficient public service, lousy public service," he said.
Lacson said UP Diliman (UPD) has done many improvements since his student days in the University.
"There is no doubt that your professional and sound procurement work, despite the limited resources and even reduced budget, enabled the construction of the facilities, the supply of equipment to the current community, and the delivery of essential services to the students, faculty, and UP community, in general," he said.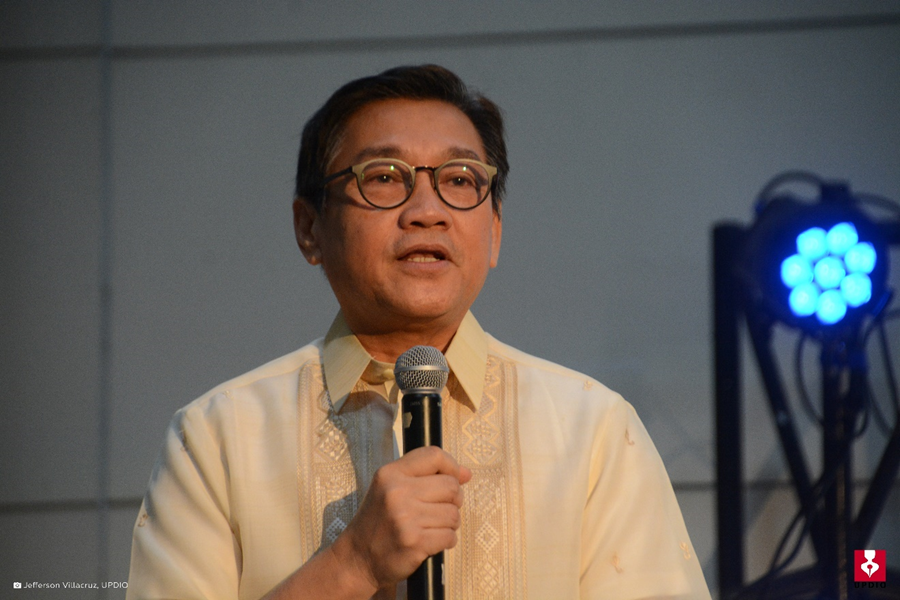 Meanwhile, UPD Chancellor Edgardo Carlo L. Vistan II acknowledged the UP System and UPD procurement personnel's essential role in the University's daily operations.
"Nagpapasalamat ang UP Diliman sa UP Procurement Office, at sa iba't ibang opisina at empleyadong nasa procurement operation, sa ginagawa ninyong napaka-importanteng bagay. You are the lifeblood of the University, in the sense na kung wala lahat ng mga pino-procure ninyong mga gamit, mga serbisyo, walang gagalaw sa ating university," Vistan said.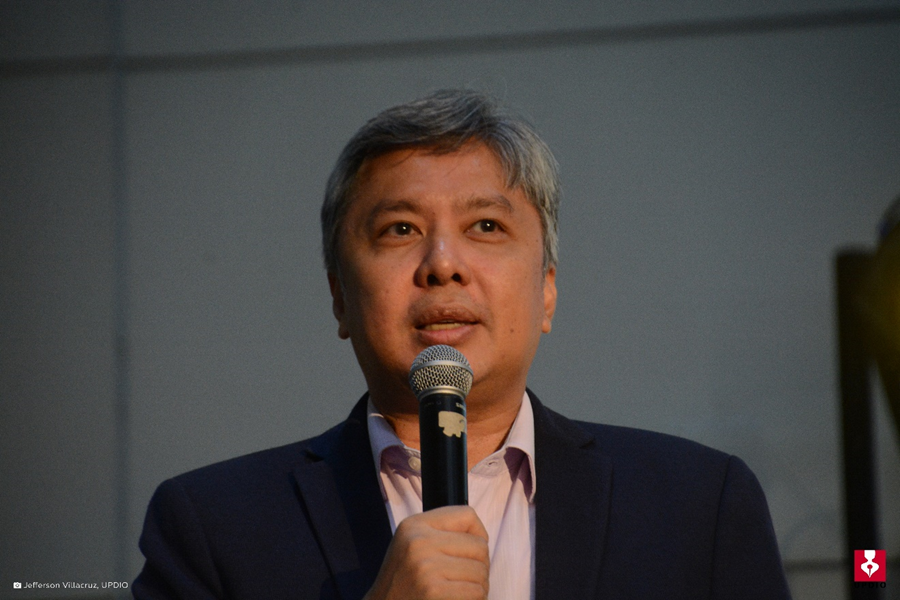 Speaking on behalf of UP President Angelo A. Jimenez, UP Executive Vice President Jose Fernando T. Alcantara shared three principles to serve as the procurement staff's guide: compliance, prudence, and service.
"Compliance is about following the rules and regulations. Prudence is challenging ourselves on how we can save from the limited budget accorded us. And service is making sure that the end-user is happy, is enabled. Because you procure, you enabled the end-user," Alcantara explained.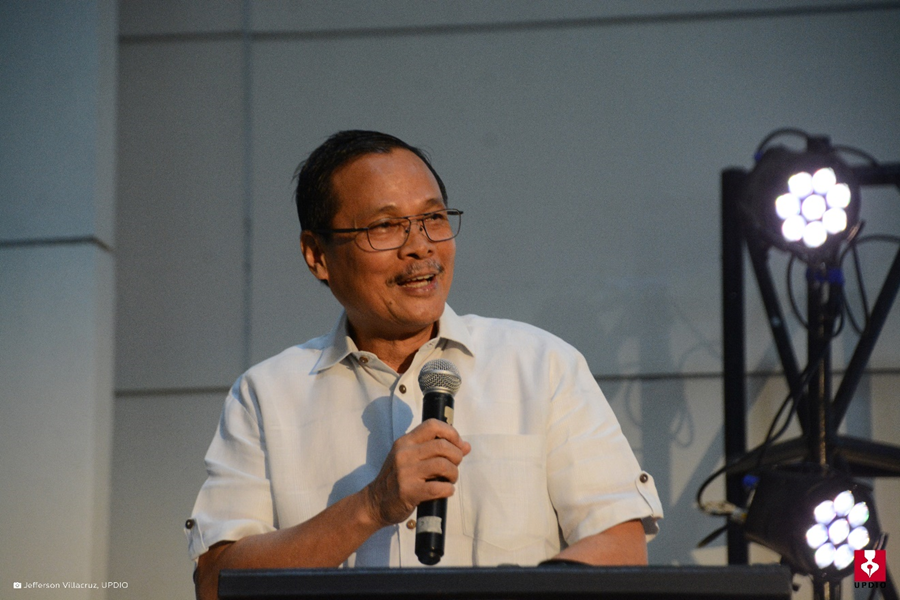 UPPO Director Flor "Rissa" L. Ofilada enumerated the "ingredients" needed to be effective procurement staff.
"You need 10 lbs. of RA 9184 [Government Procurement Reform Act] IRR (Implementing Rules and Regulations) because this is the main ingredient that we need to be able to do our work, a liter of perseverance, three cans of integrity which is doing the right thing even if no one is looking, a big bucket of patience, a dash of creativity, positivity, and courage because with all the work we have to do, we still have to maintain a positive, happy attitude. Add some sweetness because when we deal with one another, huwag tayong mag-aaway, kahit mainit ang ulo, we can always resolve things by being sweet, and mix them all together, and let it amalgamate," Ofilada said.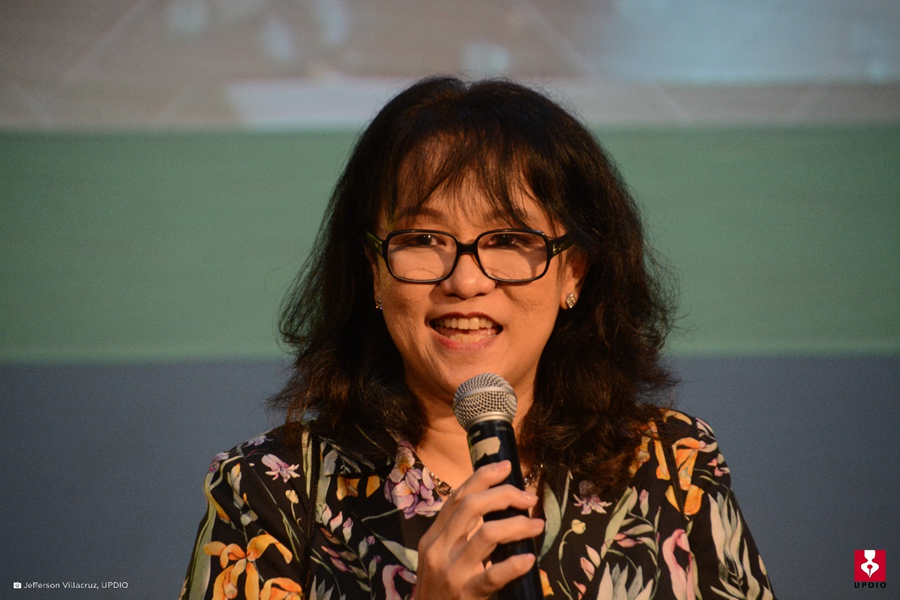 Group games were played by the conference participants. Each activity incorporated procurement rules and aimed to develop the participants' proficiency in the procurement processes. The activities also made the participants aware of the importance of keeping values while doing procurement.
Launched at the conference was the digital procurement tool, ORIask. ORIask is a mobile application that responds to procurement process queries. ORIask works in tandem with ORI, a mobile app that allows end-users to know the status of their procurement anytime, anywhere.
The whole-day conference last Oct. 20 was capped with a talent contest by some conference participants.