What are the possible steps that the next administration can take to guide the Philippines to recover after the COVID-19 pandemic?
"#PILIpiLUNAS2022 Governance Agenda: Pag-angat at Pagsulong Tungo sa Magandang Buhay at Bukas" (#PILIpiLUNAS2022 Governance Agenda) put forth an answer.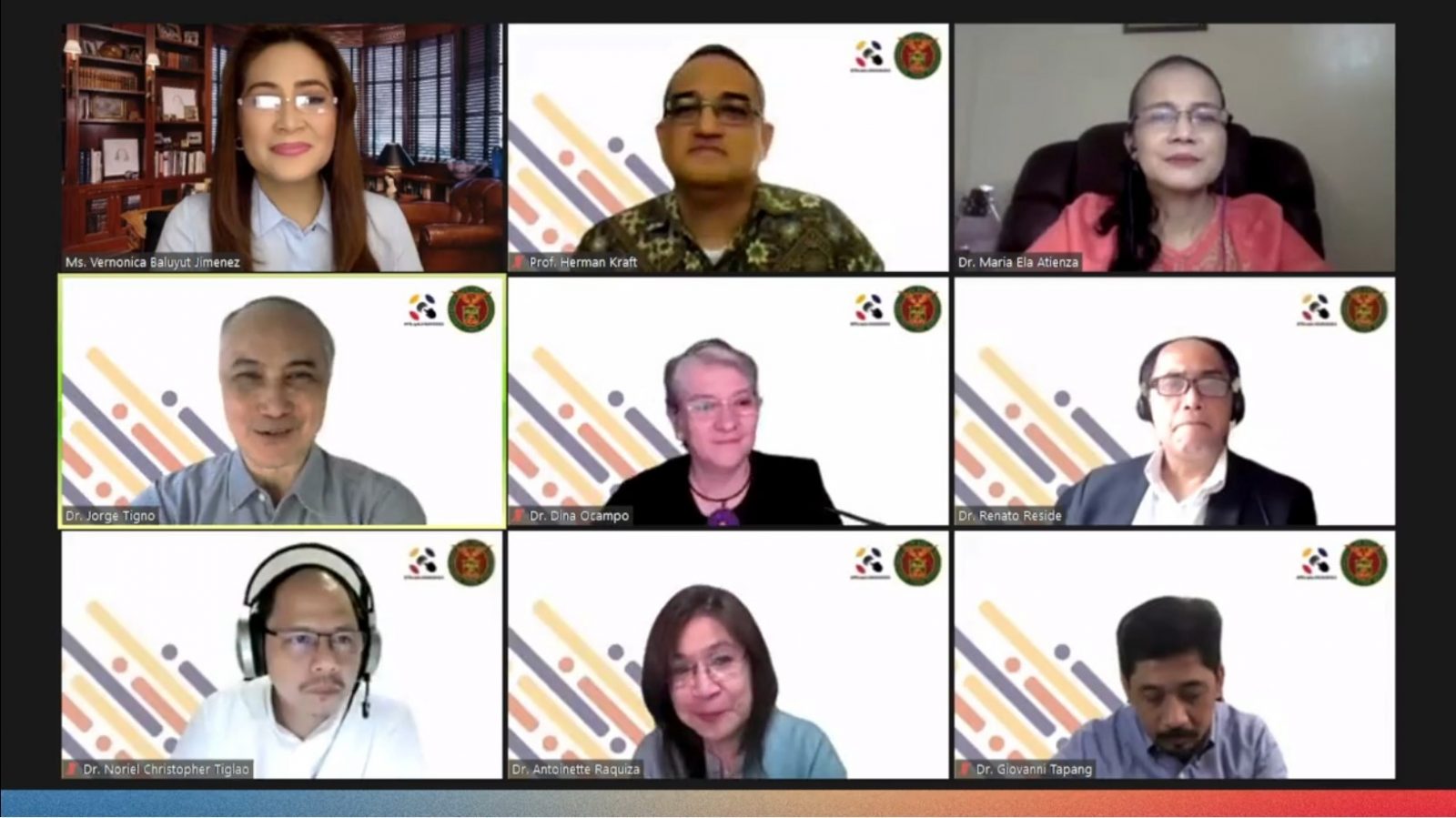 The University of the Philippines Diliman (UPD) Task Force on a Blueprint for Building the Nation (TF Nation Building) launched the #PILIpiLUNAS2022 Governance Agenda via a final webinar and forum on April 29. It was livestreamed through the PILIpiLUNAS social media networks, and the DZUP and UPD Facebook pages.
The #PILIpiLUNAS2022 Governance Agenda is a set of policy recommendations on eight major areas: economic recovery and transformation, national social protection floor, higher education, industrial policy, public transportation, local governance, electoral and political reforms, and strategic foreign policy.
The recommendations include the creation of a "unified agency that has the capacity to oversee and address public transport concerns" to replace, elevate, or incorporate the current Land Transportation and Franchising Regulatory Board, and the creation of a law "to regulate social media use for electoral campaigns and empower the Commission on Elections as the regulatory body."
The document is the result of a year-long endeavor by the TF Nation Building, a crack team of experts from all over UPD formed by the Office of the Chancellor to tackle the problem of rebuilding the nation after the devastation caused by the COVID-19 pandemic and chart a course toward recovery.
To do this, the TF Nation Building set up a series of webinars from August 2021 to April 2022. Each webinar focused on one of the eight major areas of concern and featured UPD experts along with representatives from related industries and relevant government bodies.
"The pandemic has exposed the vulnerabilities of the pattern of development and recovery mechanisms of the Philippines. Nonetheless, the crisis has opened up an opportunity to build the country's development track and rethink its direction. There's a need for new and bold policies, processes, and practices for a sustainable and equitable future for all Filipinos. We need more than a change of leaders. What we really need is a review of a lot of our assumptions," said UPD Chancellor Fidel R. Nemenzo during the launch. The Governance Agenda may be accessed here, while the webinars may be viewed here.