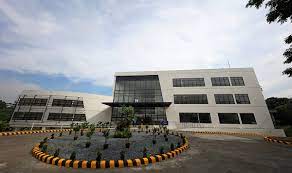 (MAR. 29)—The Philippine Genome Center (PGC) temporarily halts accepting swab samples to detect COVID-19 via the RT-PCR method from Mar. 29 to Apr. 4 to focus more on identifying the circulating variants in the population.
This was the message of the PGC letter to all hospitals, health units and medical centers with send-out samples for RT-PCR COVID-19 testing dated Mar. 22.
The letter signed by Marc Edsel C. Ayes, MD, MBA, MRes, DPCP, the Laboratory Manager of the PGC Clinical Genomics Laboratory stated that in observance with the Holy Week (and which now coincides with NCR, Bulacan, Cavite, Laguna and Rizal under enhanced community quarantine (ECQ) following Malacañang's announcement last Mar. 27) PGC will instead focus "its resources on the genomic biosurveillance effort to identify circulating variants in the population."
The letter continued that PGC "shall continue to accept samples from DRUs [Disease Reporting Units] intended for whole genome sequencing (WGS) throughout the entire period."  The PGC will accept submission of samples for WGS daily from 8 a.m. to 5 p.m.
Ayes in his letter said there is no cut-off date for submission of samples for WGS to avoid an influx of samples in a single day that "causes an inefficiency in sample processing." DRUs are encouraged to space out their submission throughout the week."
WGS of samples submitted on Mar. 26 will be released on Mar. 27 and 28.
"Resumption of RT-PCR testing services after the Holy Week shall be subject to evaluation, but we will inform the concerned units accordingly during the Holy Week regarding the official resumption of RT-PCR testing services of the PGC," Ayes added.
To read the complete letter of PGC please click here.