At the recent back-to-back recognition ceremonies of the UP Diliman College of Mass Communication (CMC) for the classes of 2020 and 2021, CMC dean Fernando Paragas reminded the alumni to constantly recognize the Filipino people's efforts in making them their scholars. According to him, the alumni can do so by being true in pursuing honor and excellence.
Paragas lauded the students for their tenacity in completing their degrees, and also recognized the support of their families and loved ones. He also commended the faculty and staff for surmounting the challenges of the pandemic.
The recognition ceremonies were held in the morning (for the class of 2020) and afternoon (for the class of 2021) of Sept. 24, at the Cine Adarna.
Nearly three-quarters of the 144 alumni from the class of 2020 attended their recognition ceremony, with the theme, Panaghiusa.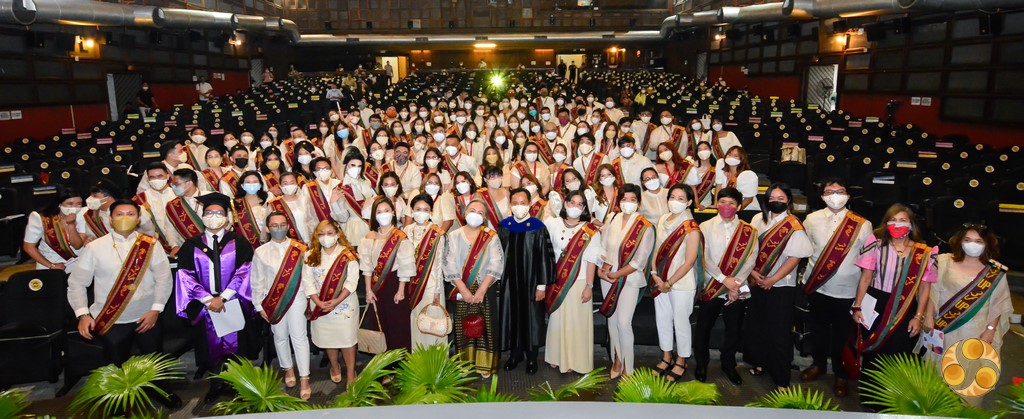 Meanwhile, more than half (53%) of the 85 graduates from the class of 2021 attended in person their ceremony, which had the theme, Kisapmata.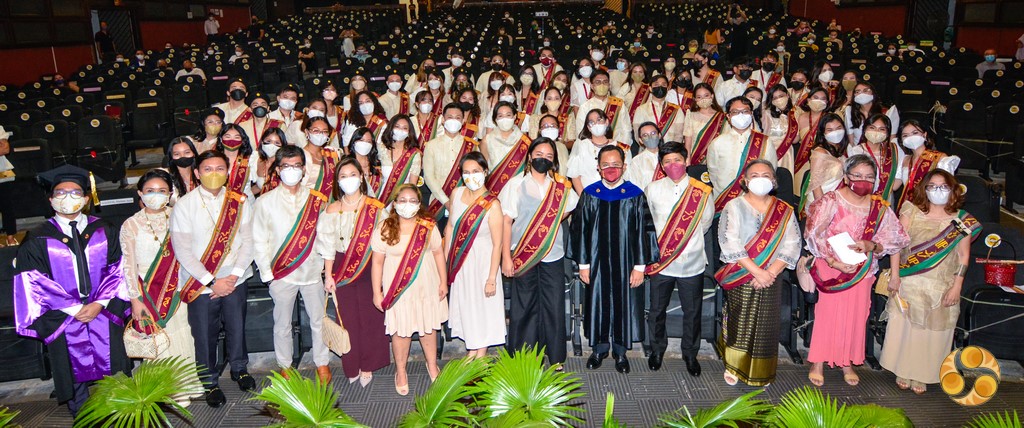 Panaghiusa is a Cebuano or Binisaya word, which translates into "solidarity" while kisapmata in English means "twinkling of an eye."
Class of 2020 valedictorian Steffi Eunice Ramos underscored how her peers are just getting started with their work to help change society for the better.
Class of 2021 valedictorian Anna Beatrice Sancio talked about the complementarities of noise and being noisy, and silence and being silenced.
Ramos and Sancio are both from the Department of Broadcast Communication and are currently studying at the UP College of Law.
The CMC Recognition Day was organized by Paragas with the UP CMC Alumni Association (UPCMCAA) led by its president, Malou Choa-Fagar. The two programs were produced by CMC college secretary Ivy Claudio, and Department of Graduate Studies chair, Violeda Umali, PhD.
Department of Communication Research chair Randy Jay Solis, PhD, served as the master of ceremonies while CMC associate dean Maria Aurora Lolita Liwag-Lomibao read the names of the graduates.
Office of Research and Publications director Jonalou Labor, PhD, served as floor manager while Julienne Thesa Baldo-Cubelo, PhD, an associate professor of communication research, created the stage design.
Staff from the academic units, the administrative office, the UP Film Institute, and DZUP all helped to stage the two programs.
Members of the College Executive Board joined the graduates of each department as they went on stage. The oath taking for the UPCMCAA was led by board member Gina Lumauig and vice president Pey Velasco, respectively, for the 2020 and 2021 programs.
The CMC also held a recognition day for the Class of 2022 on June 30.—With a report from the CMC