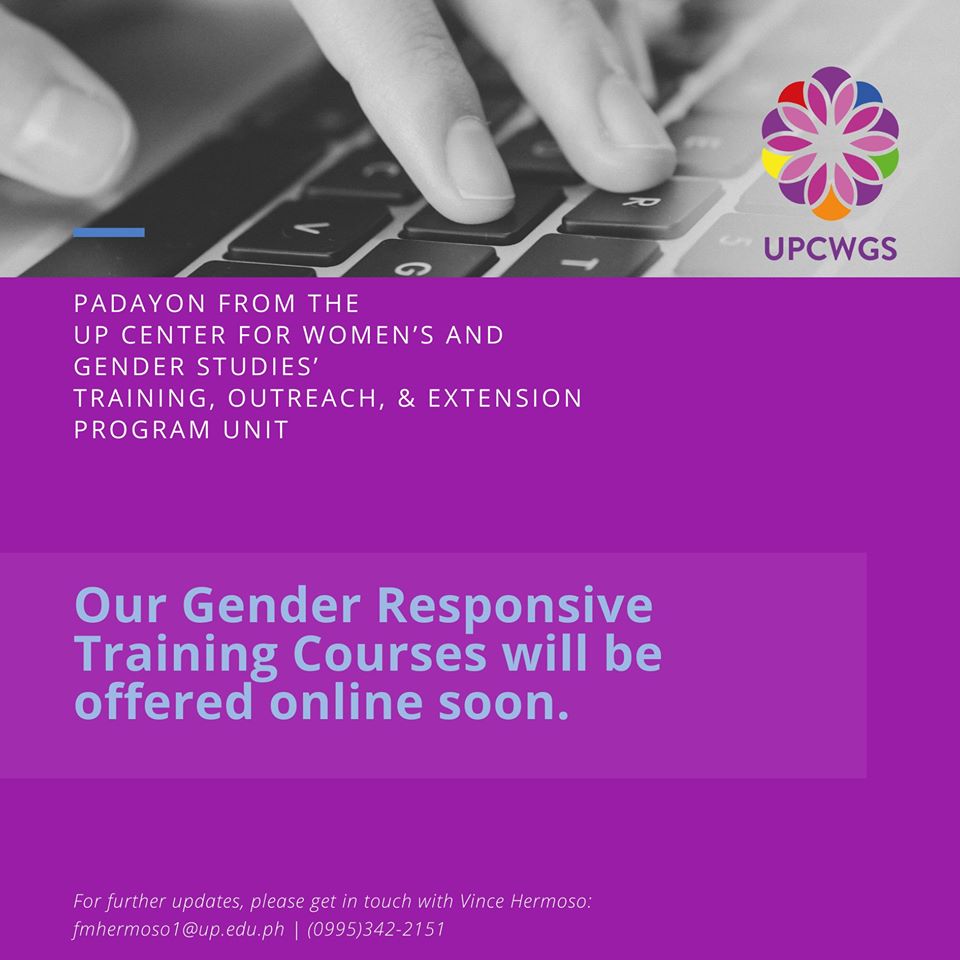 The Training, Outreach, and Extension Program Unit of the UP Center for Women's and Gender Studies will be offering their gender responsive training courses soon.
For further updates, please feel free to get in touch with Vince Hermoso through his email address, fmhermoso1@up.edu.ph, or through his mobile number, (0995)342-2151.
Please keep following the UPCWGS social media platform to get the latest updates.
LOOK: The Training, Outreach, and Extension Program Unit of the UP Center for Women's and Gender Studies will be…

Nai-post ni UP Center for Women's and Gender Studies noong Lunes, Mayo 25, 2020