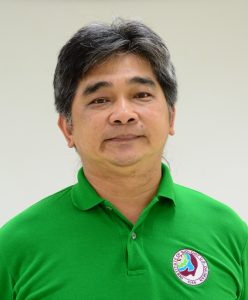 Dr. Perry S. Ong is the new dean of the UPD College of Science. Ong was appointed by the UP Board of Regents on October 18 at its 1331st meeting. He will serve until October 17, 2020.
Ong is Professor 11 at the Institute of Biology, where he served as director from June 2006 to June 2012. His research interests are in Urban biodiversity, Tarsier Biology, Ecology systematics, Forest restoration, DNA barcoding, Biology of Philippine wildlife, Biodiversity conservation and monitoring of geothermal production fields.
Ong, who holds a rank of UP Scientist III, is a recipient of numerous awards and citations, among them: the 2016 Concepcion Dadufalza Award for Distinguished Achievement; 2009 Gawad Chanselor para sa Natatanging Guro; the 2004 Hugh Greenwood Environmental Science Award by the National Academy of Science and Technology-Philippines and the Outstanding Young Scientist award in 2000.