By Anna Regidor, images by Jefferson Villacruz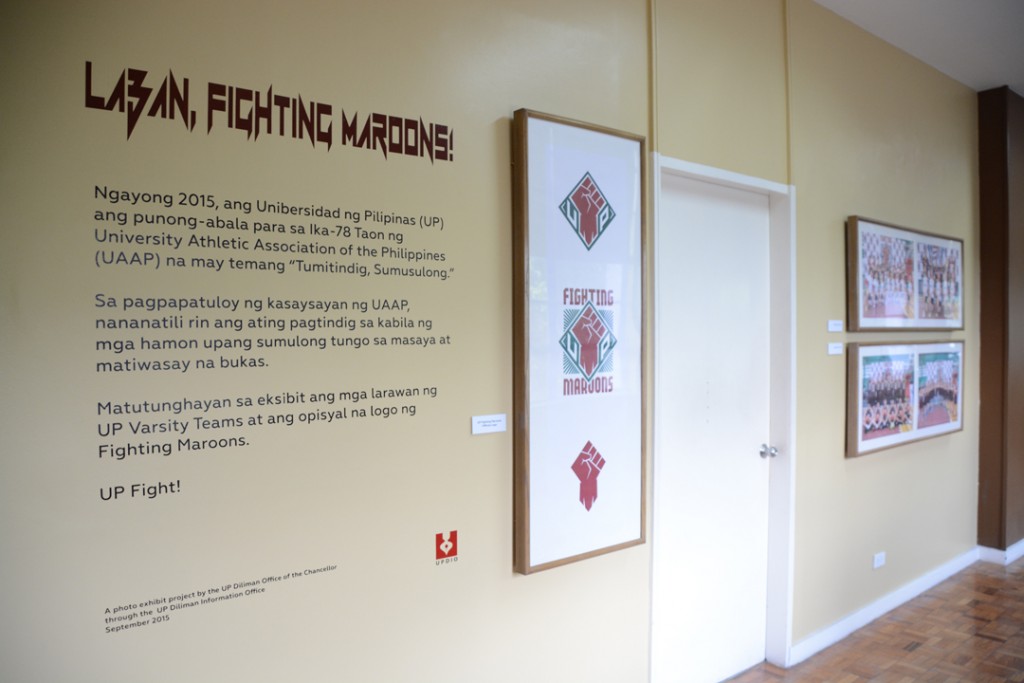 (SEPT. 7)—To usher in UAAP Season 78 which UP is hosting, a photo exhibit featuring UP's varsity teams—collectively known as the UP Fighting Maroons—is now open to the public at the Office of the Chancellor Foyer.
Comprising 33 photos in 20 frames, the two-part exhibit depicts the teams who are competing in UAAP Season 78.
For the first semester, the exhibit shows the groups in the major sporting events of the first semester: badminton, basketball, beach volleyball, judo, swimming, table tennis, taekwondo (kyorugi) and taekwondo (poomsae), as well as the UAAP Cheerdance Competition and the opening ceremonies held last Saturday, Sept. 5 at the Smart Araneta Coliseum.
In January 2016, the panels will be changed to depict the groups participating in the major sporting events of the second semester: athletics, baseball, chess, fencing, football, softball, lawn tennis volleyball and the UAAP Streetdance Competition.
One of the subpanels also features the new logo of the UP Fighting Maroons, designed by a team of alumni who generously donated their time and talents for the University.
The exhibit was produced by the UP Diliman Information Office for the Office of the Chancellor.