A project celebrating the life and work of the late artist, social realist, and former dean of the UP Diliman (UPD) College of Fine Arts (CFA) Leonilo Ortega Doloricon was launched on Sept. 15 at the UP Fine Arts Gallery at the CFA compound along Jacinto Street.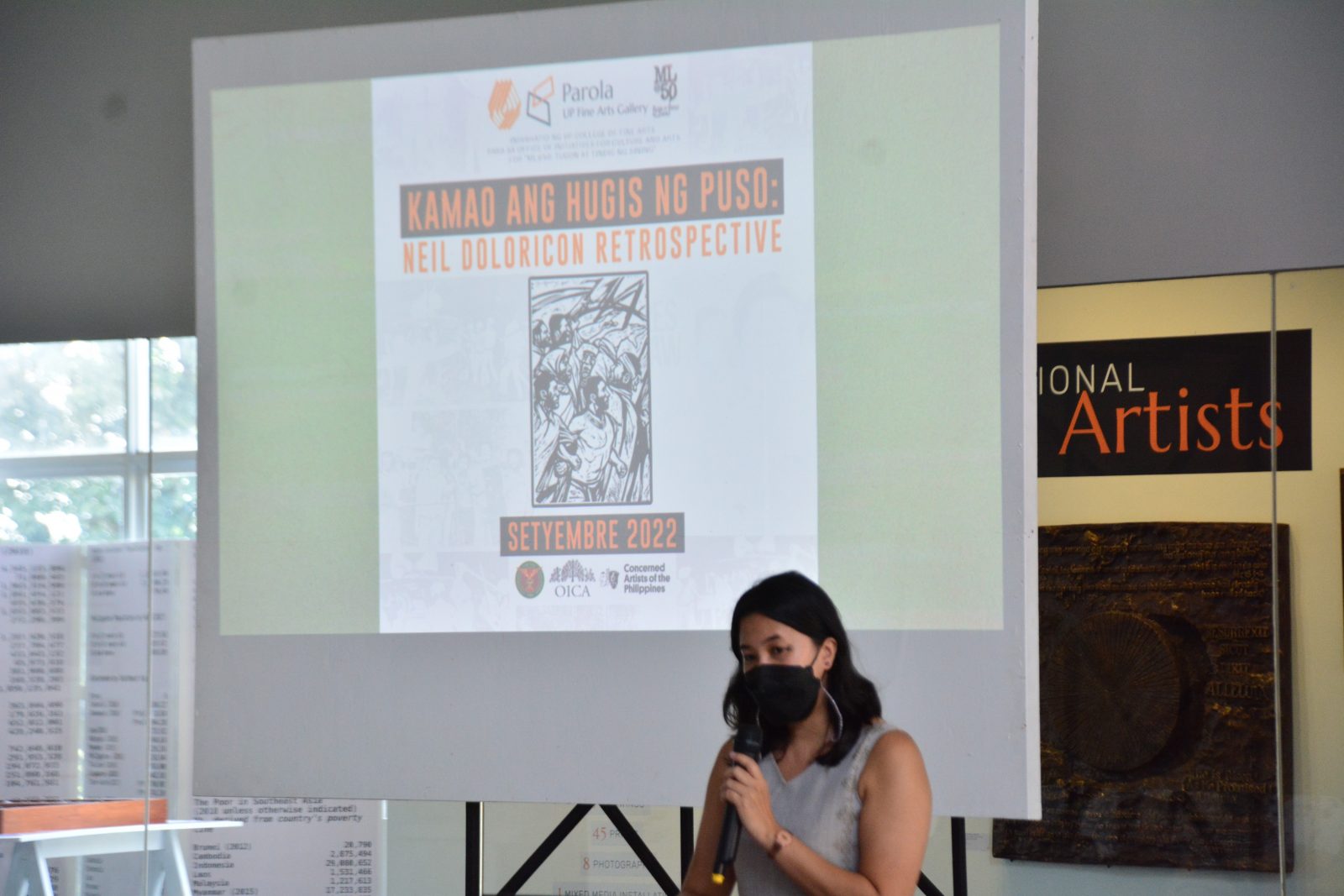 The Kamao ang Hugis ng Puso: Neil Doloricon Retrospective is a two-part project which aims to memorialize and popularize Doloricon's work "whose compelling portrayals of the working-class Filipinos during and after martial law (ML) are an important part of Philippine and Southeast Asian art history."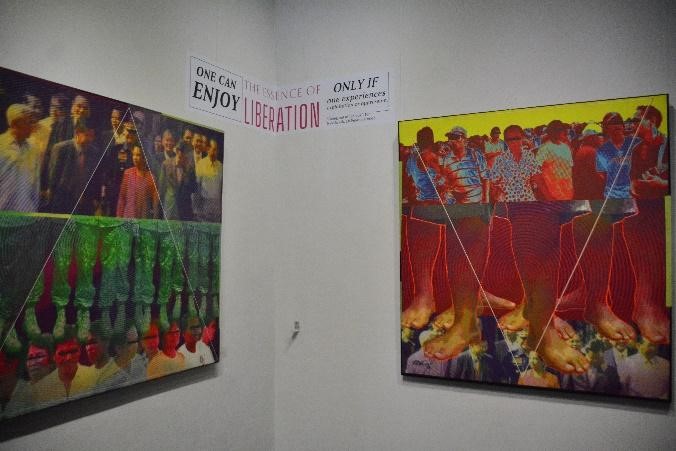 The first part is a multimedia exhibition, also entitled Kamao ang Hugis ng Puso. This contains artworks, writings, memorabilia, and films by and about Doloricon.
The exhibit curators were associate professor Dayang Magdalena Nirvana T. Yraola, PhD, and Lisa Ito-Tapang, both from the CFA Department of Theory.
According to them, the first exhibit is divided into three parts or "stems:" sa isip, which contains his creative works; sa salita, which are textual display, video or audio pieces that contain the lessons he imparted in writing, lectures, speeches, and interviews; and sa gawa, which are photo, video or audio documentations of his actual activities as a teacher, an artist, and an activist.
The exhibit, they said, "alludes to the essence of Doloricon's life and work, his passion (puso) being always entangled with a cause and struggle (kamao)."
The second part of the project, entitled Graded Recitation, is a memory project composed of pre-recorded talks, live talks, and performances of six people reacting to the objects or texts displayed in the exhibit.
The curators said the reactions of the six performers provide more context to the objects and texts on exhibit, expounding on the exhibit's importance and impact.
A video-documentation of the performance will be included in the exhibit and the discussions will be transcribed for future reference.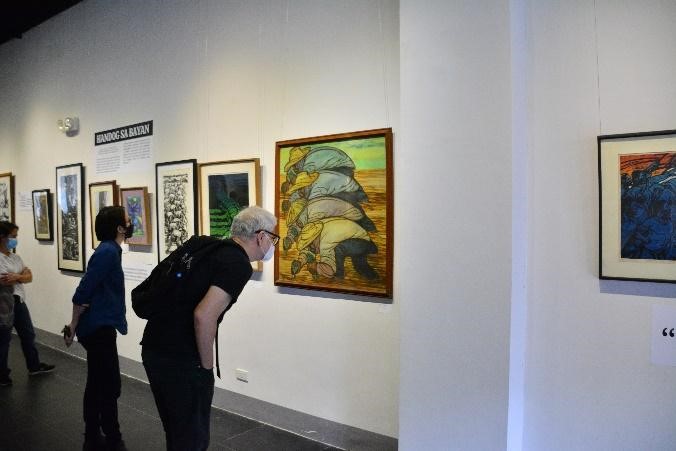 Graded Recitation was hosted in collaboration with the Concerned Artists of the Philippines (CAP), of which Doloricon was former chair.
Doloricon hailed from Surigao del Sur. His artistic journey at CFA began in the mid-1970s and spans more than four decades through several important groups in the history of Philippine visual arts such asKaisahan, Artista ng Bayan, Samahang Kartunista ng Pilipinas,and CAP.
Kamao ang Hugis ng Puso: Neil Doloricon Retrospective runs until Sept. 30. It is part of ML@50: Tugon at Tindig ng Sining, a festival organized by the UPD Office for Initiatives in Culture and the Arts in remembrance of the 50th anniversary of the ML declaration.