UPD holds 1st F2F grad since pandemic starts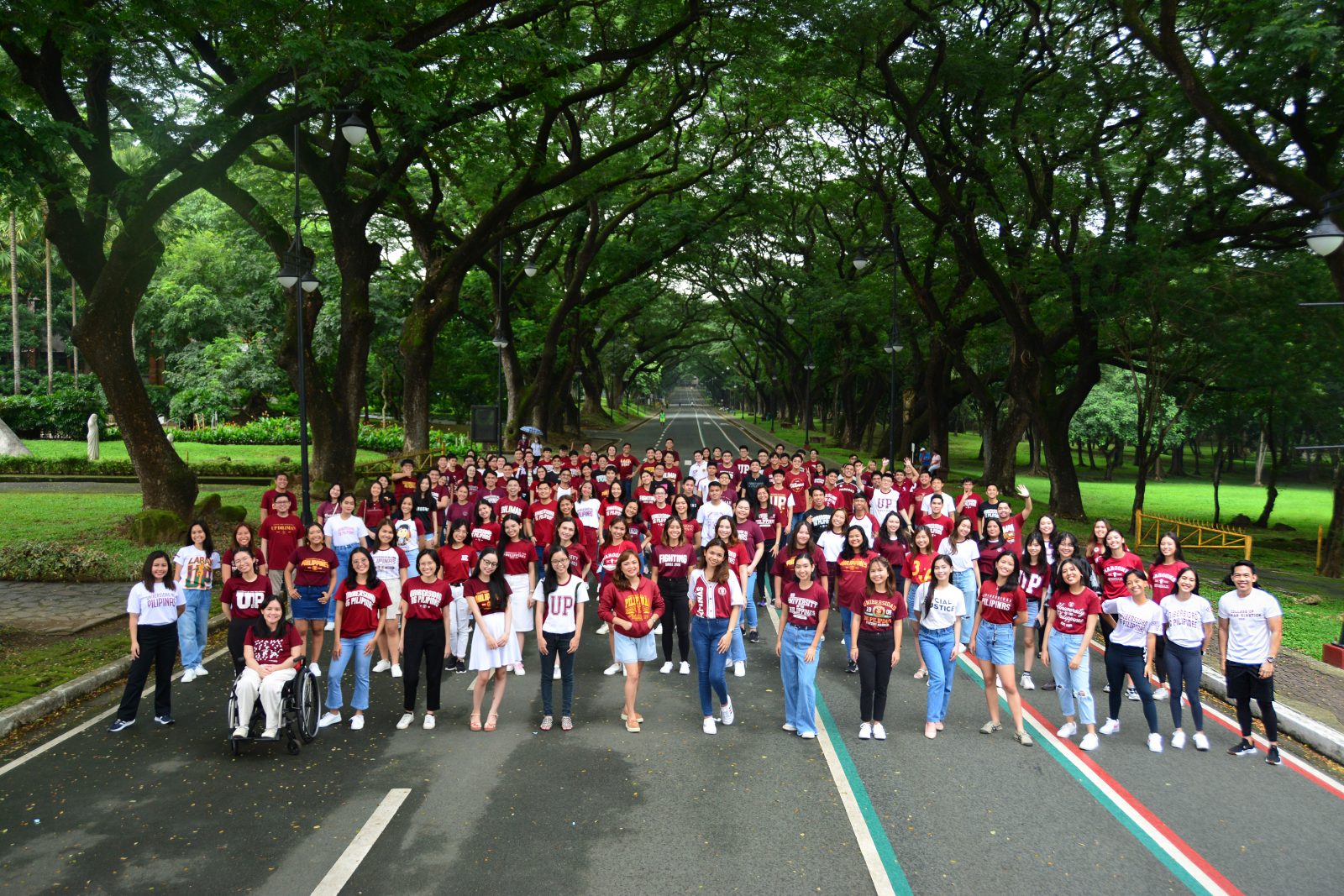 UP Diliman (UPD) will hold its 111th General Commencement Exercises face-to-face on July 31, Sunday, 7 a.m. at the University Amphitheater after two years of holding virtual graduations due to the COVID-19 pandemic.
The face-to-face ceremonies will still strictly observe health and safety protocols to prevent the spread of COVID-19. Only key participants and essential staff are allowed to attend together with the graduates and their guests (only one guest per graduate).
This year's theme is "Dásig," a Cebuano word of various nuances: most commonly, liveliness and cheer; more profoundly, strength of spirit and resolute determination.
The theme reflects the University's collective resolve to celebrate the students who, with strength of mind and spirit, finished their degrees amidst the challenges of the pandemic. It is hoped that each of them continues to meet every crisis with honor, excellence, and compassion, and that as they move forward, they always serve the nation with steadfast integrity and embody the undaunted spirit of social responsibility, grounded in evidence-based critical inquiry.
This year's commencement speaker is Caroline S. Hau, PhD, an expert in Southeast Asian literature and a professor at the Center for Southeast Asian Studies at Kyoto University, Japan.
Hau is a distinguished academic and author and has received a number of awards, the latest of which is the Grant Goodman Prize in Historical Studies from the Philippine Studies Group of the Association of Asian Studies (USA) in March 2021.
She also received the Best Book of Literary Criticism / Literary History for her book Interpreting Rizal at the National Book Awards of the Philippines of the Manila Critics Circle and the National Book Development Board in November 2019. Prior to this, she received the same award in the same category for her book Elites and Ilustrados in Philippine Culture in October 2018.
Hau graduated with a bachelor's degree (English), summa cum laude from UPD in 1990. She later earned her master's and PhD (English language and literature) from Cornell University (under the supervision of Ben Anderson, PhD).
Meanwhile, data from the Office of the University Registrar show that as of July 25, UPD shall confer academic degrees on 3,475 candidates for graduation—2,516 candidates for baccalaureate degrees and 959 candidates for graduate degrees.
Leading the Class of 2022 are 150 students graduating summa cum laude. This academic distinction is bestowed upon a student for earning a weighted average grade (WAG) of 1.20 or better.
The College of Engineering has the most number of students graduating summa cum laude (49), followed by the College of Social Sciences and Philosophy (30), and the College of Science (16).
To know more about the students who are graduating summa cum laude, visit https://upd.edu.ph/meet-the-summa-2022/.
This year's class representative is Giland Marie A. Lim, who will graduate with a bachelor's degree (broadcast communication) from the College of Mass Communication.
Rounding the graduating students with Latin honors are 661 distinguished as magna cum laude and 644, cum laude. The full commencement program will be livestreamed on the UPD YouTube channel (https://www.youtube.com/watch?v=euQFdJh4kwg) starting 7 a.m.