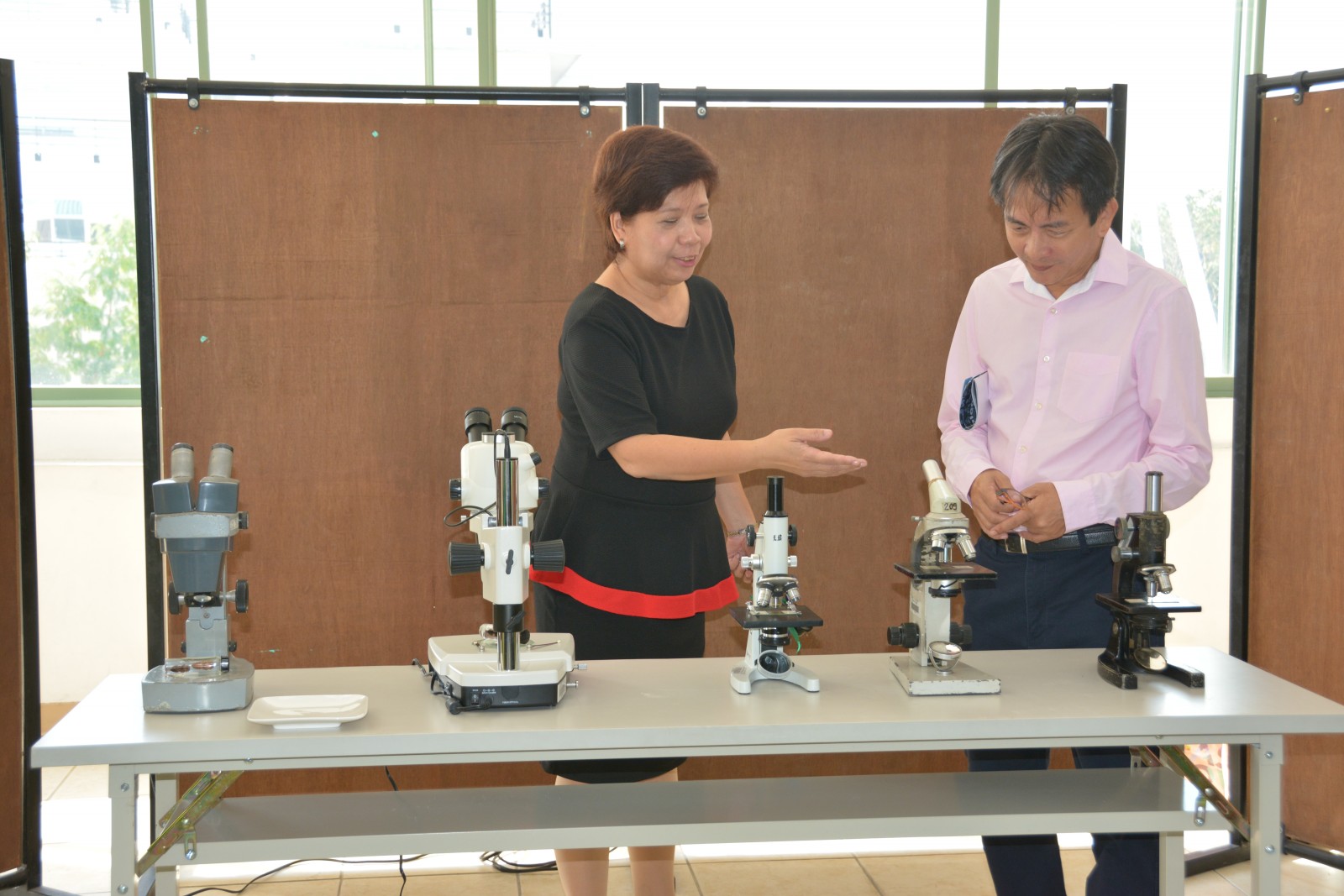 (FEB. 11)—The UP Institute of Biology (IB) celebrated its 30 years of academic excellence and service to the country with weeklong activities in their building at the UP National Science Complex.
The IB kicked things off with the annual sportsfest, the Biology Majors' Day and capped the celebration with an alumni homecoming. The Institute also sponsored a lecture series which featured its roster of talented faculty members and their most recent publications.
On Jan. 29, IB launched its new microscopes with UPD Chancellor Michael Tan as special guest  and witnessed by the IB faculty, students and alumni. Two of the recently acquired microscopes were displayed alongside their older counterparts for comparison.
In his congratulatory address, Tan encouraged the Institute to continue its pursuit for excellence, while offering his full support in upgrading the IB's facilities and equipment.
With funds from UPD Office of the Chancellor and counterpart funds from the Office of UP President Alfredo E. Pascual, the Institute will be able to acquire 98 new monocular microscopes, 82 binocular microscopes, nine stereomicroscopes, and an inverted microscope. The equipment will be used by more than 300 students of Biology 11 and 12 every semester and will replace the old microscopes that have been use for more than 50 years. The improvements are meant to further strengthen the students' training to make them more competitive, especially in light of the ASEAN integration.
The IB was formed from the merger of the former Departments of Botany and Zoology in 1986. Since then, the Institute has produced three National Scientists, three Outstanding Young Scientists and 14 Academicians of the National Academy of Science and Technology (NAST), 12 awardees of The Outstanding Young Men (TOYM) of the Philippines, four awardees of The Outstanding Women in the Nation's Service (TOWNS), four Outstanding Teacher (Metrobank Foundation, Inc.), six UP Scientists, and six UPD Gawad Chanselor sa Natatanging Guro awardees. For many years, the Institute has been declared by the Commission on Higher Education as a Center for Excellence in Biology. The distinction has been renewed for the period Jan. 1, 2016 to Dec. 31, 2018.  — Melissa Alcantara