Over 150 online and some 200 on-site participants attended three UP Diliman (UPD) College of Mass Communication (CMC) hyflex research talks that sought to "immerse students in the richness of academic life," according to CMC Dean Fernando dlC. Paragas.
"The CMC focused last semester on the safe and secure return of students to the classroom," Paragas said. "This semester, our goal is to foster holistic learning through extracurricular activities such as research colloquia and cultural events," he added.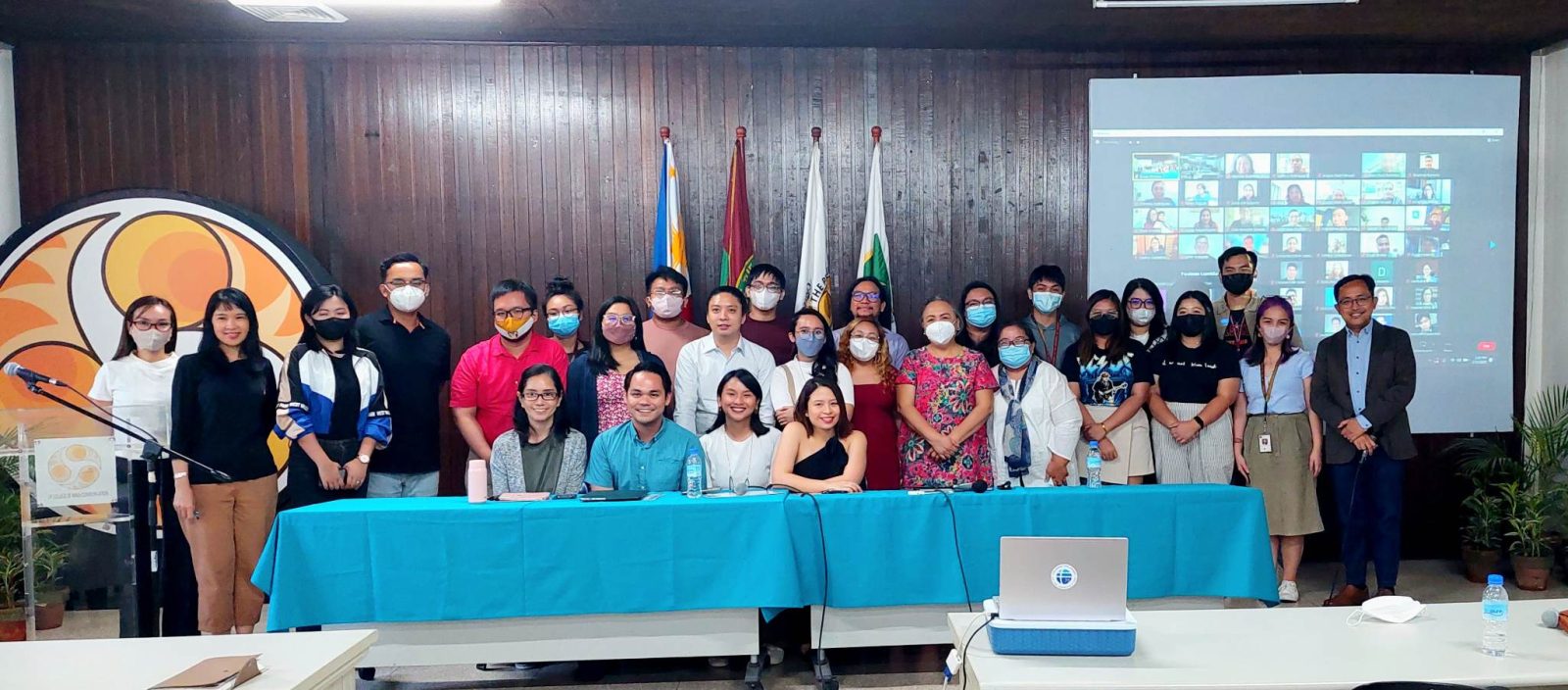 The first talk, Perspectives and Propositions in Doing Speech Communication Research in the Philippines, was a colloquium that featured the research of communication experts at the Department of Speech Communication and Theatre Arts (DSCTA) of the UPD College of Arts and Letters (CAL).
Oscar T. Serquiña Jr., PhD, presented Tongue-Tied Citizens and Potty-Mouthed Leaders: Revitalizing Rhetorical Education in the Age of Ineloquence; Junesse D.R. Crisostomo-Pilario delivered Stages, Sages, and Screens: Using Performance as Lens in Examining Philippine Social Dramas; Regina Banaag-Gochuico presented Intersections and Directions: Navigating through Interdisciplinarity in Instructional Communication Research; and Kate Ashlyn N. Dayag discussed Online and Offline Connections: Understanding Changing Relationship Dynamics from a Speech Communication Perspective.
Serquiña Jr., Crisostomo-Pilario, and Banaag-Gochuico are assistant professors while Dayag is an instructor at the DSCTA.
The colloquium held on Feb. 15 at the CMC was organized by the Philippine Association for Communication and Media Research, Inc. (PACMRI), an organization of, for, and by communication and media scholars. PACMRI was founded by the CMC Department of Communication Research.
The second was a research brownbag series, Elections in the Post-Truth Era: Disinformation and Social Media in the Philippines 2022 Election, which the CMC Office of Research and Publications launched on Feb. 17.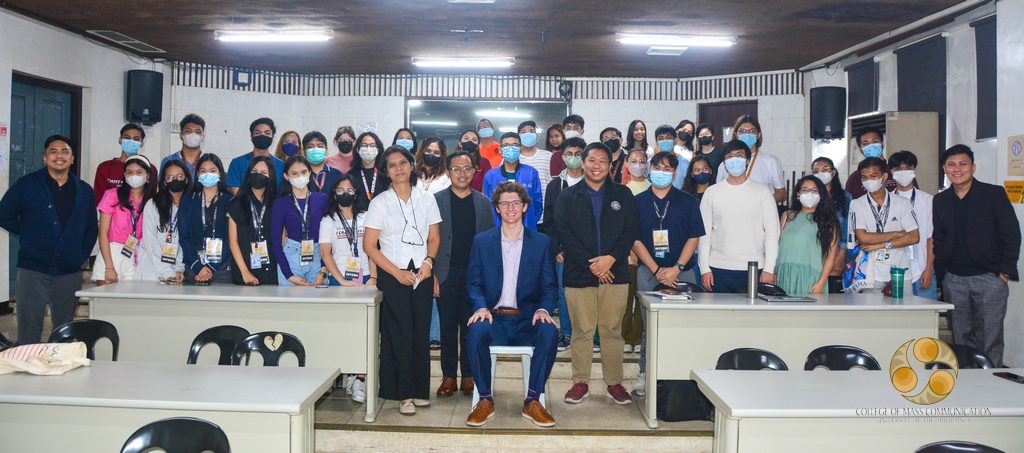 This featured Jacob Bodenger, CMC visiting Fulbright researcher, with Adrian Mendizabal, a university research associate at the UP Film Institute, and Felipe Jose Gonzales, a teaching assistant at the CMC Department of Journalism, as reactors.
The CMC partnered with the International Association of Public Relations (IPRA) Philippines and held Sonic Branding: The Power of Sound in Communication on Feb. 22.
Coordinated by the CMC Office of External Relations, the event drew students from the CMC, the UPD colleges of Business Administration, Music, and Fine Arts; UPD School of Economics; as well as students from the Polytechnic University of the Philippines.  The event featured messages from Homonym Founder and Chief Executive Officer Mike Constantino; IPRA Global President Anne-Gret Iturriaga Abarzua; and IPRA Philippines President Maria Lourdes Espina. —With a report from the CMC Office of the Dean