Rita Badilla Gudiño added another feather to her cap.
Gudiño is an associate professor of industrial design at the Department of Visual Communication of the UP Diliman College of Fine Arts (CFA) and a ceramic artist.
She was recently invited to participate at the 57th National Council on Education for Ceramic Arts (NCECA). She is the first Filipino presenter and multicultural fellow of the international conference. This year, it had more than 5,000 attendees from various countries.
The NCECA has more than 4,000 members from the United States and more than 20 foreign countries. It is a dynamic organization that fosters global education and appreciation for the ceramic arts. Its programs, exhibitions, and public events promote and improve ceramic arts through education, community building, research, and creative inspiration.
Gudiño was invited to present her world-renowned research and creative work Lual: Kiln Firing as Art and Metaphor of Birthing (Lual).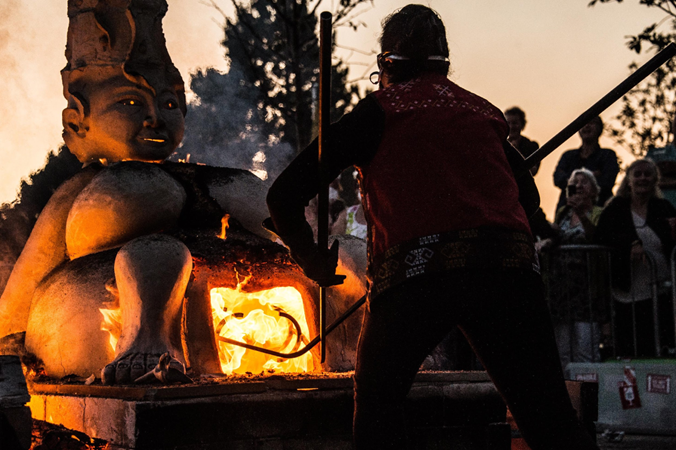 Lual is a sculptural birthing kiln built at the CFA grounds in 2012. It is considered Gudiño's magnum opus and a first in Philippine arts.
It also received recognition from both the academic and ceramic artists' communities. In 2015, Gudiño was invited to rebuild and fire Lual at the International Ceramics Festival in Wales, the United Kingdom.
"I am honored and thrilled to be invited to the NCECA 2023," Gudiño said. "[The] NCECA is the Comicon [comic book convention] for 'clay' people," she added.
Gudiño said her participation would enable her to connect and engage with people who care about ceramic arts, and exchange knowledge and inspiration. She also hopes that her participation at this year's NCECA conference will encourage and inspire more Filipinos to pursue a career in ceramic arts, participate in an NCECA conference, and apply for the NCECA Multicultural Fellowship Program.
According to the NCECA website, the Multicultural Fellowship Program was launched in 2015, and aims "to cultivate greater diversity in ceramic art through simple, direct, and meaningful gestures of welcome to individuals of merit, from traditionally underrepresented cultural backgrounds to the conference."
Fellows under the program are provided support for conference registration, membership, travel, and lodging.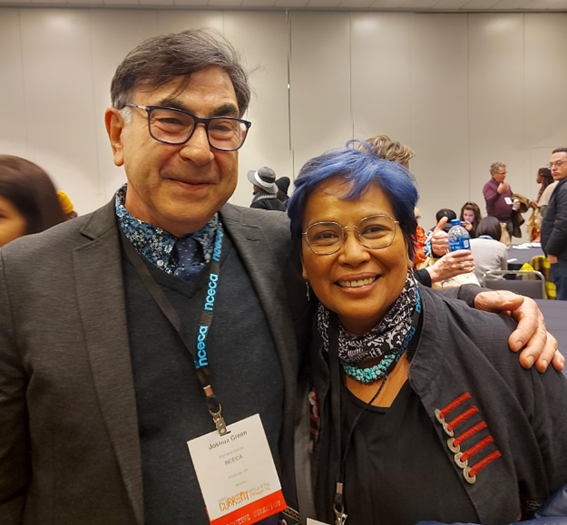 NCECA executive director Joshua Green said their organization is overjoyed to have Gudiño at the event.
"The quality of her application [to the Multicultural Fellowship Program] deeply inspired the NCECA Board and the Awards, Honors, and Recognitions Committee," he added.
Gudiño started teaching at UPD in 1993. She initiated the founding of the CFA Ceramic Studio in 2008 and directed its programs and operations until 2023. She is a founding owner of the pottery shop and studio Tahanan Pottery Shop. The NCECA conference was held from March 15 to18 in Cincinnati, Ohio, USA.